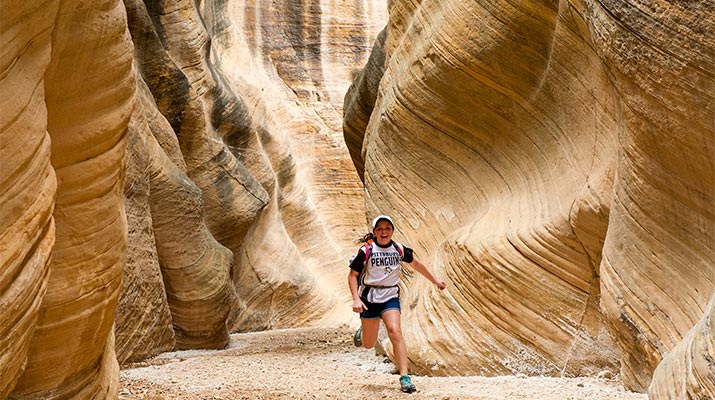 This may sound a little retro, but you can have a ton of fun with your kids by seeing North America first. Right here in the U.S. and Canada, there are awesome ways to have an active, enlightening, non-amusement-park vacation that will keep everybody in your tribe smiling. On the practical side, you can pull it all off on a 6-day, 5-night vacation – the kind that can fit into a school break or slot in between soccer season, camp, and karate or ballet lessons.
I also think it's terrific to teach the kids (and remind myself) that there are amazing sights, history and utterly cool things no more than a time zone or two away. The multisport Family Journeys we create are not the "let's drive the minivan to Hoover Dam" vacations at lot of us remember. There's a fulltime local guide to handle all the logistics, so you get to have as much fun as everybody else.
For instance, when a family goes to Bryce, Grand Canyon & Zion our way, the postcard views are the least of it. The biggest ooh's and ahh's happen when you boogie board down Coral Pink Sand Dunes, ride mules in Bryce Canyon, go river tubing, and walk through landscapes that feel like Mars.
Glacier National Park gets the same neat treatment. There, for every snow-capped mountain and wildflower meadow, there's a cowboy cookout, whitewater rafting, a sit down with Native Americans, and nights in fantastic wood-timbered lodges.
Or get out a map and look for Alaska's Kenai Peninsula. You'll see how close it is to the Lower 48 – and how easy it is to take your family kayaking with seals and icebergs, tide-pooling for starfish, spotting moose and caribou, and visiting a gold mine.
Canada has great options that a lot of people don't think about, like our Canadian Rockies trip that goes to Banff and Jasper National Parks. Think dinosaur fossils, walking on the Athabasca Glacier, mountain lakes and waterfalls, and stargazing in the world's largest accessible Dark Sky Preserve.
And one of my own all-time favorite vacations was taking my family to Nova Scotia. You'll feel like you're a million miles away here. We go sea kayaking to a desert island. You see the Bay of Fundy with those amazing tides everybody learns about in school. It's fun/spooky to take a candlelit walk in a 400-year-old cemetery, go canoeing on a forest lake, hunt semi-precious stones on a beach, and get up close with some 5,000-year-old Native American petroglyphs.
So you see my point: It's no compromise whatsoever to pull off a crazy fun family vacation right here in North America. In a little less time and with a lot less hassle, you can create endless memories that you'll all talk and laugh about for years to come.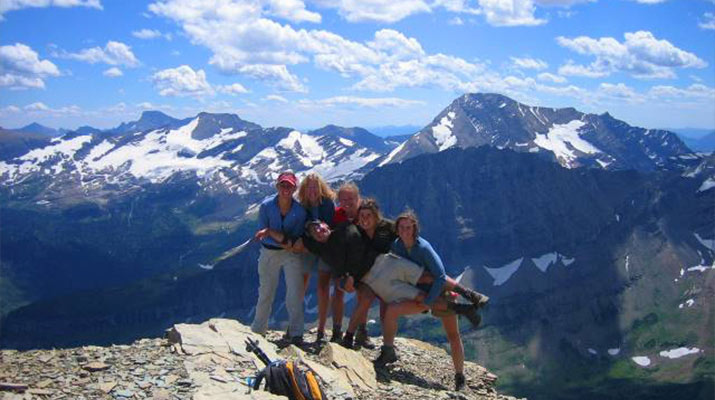 Thanks to See the World contributor Edward Piegza, founder of Classic Journeys