Families come to us in all ages and configurations.  More and more multi-generational groups contact us every year, and it's also not unusual for single parents to celebrate a special occasion with their kids.  We often see 2 or more families joining together for a Galapagos adventure.  And why not?   The Galapagos have something for everyone in the family – amazing wildlife experiences, awe-inspiring landscapes, morning to evening activities.  The Galapagos Islands make the best "show & tell" destination EVER when your kids return to school.  Where else can you see sea lions in mangrove trees, where else can you snorkel with penguins – zipping by your snorkel mask like so many feathered torpedoes?  Hiking volcanic craters and stark black lava fields is the best geology lesson on earth.  When you throw in visits to real pirate caves and an authentic postal barrel originally erected by 19th century whalers and still in use today, you are talking the stuff of every child's dreams!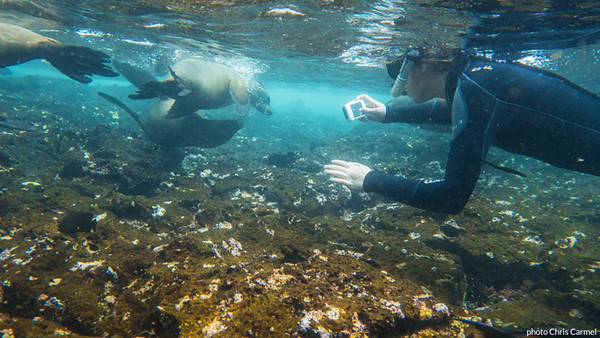 The first thing I recommend is this: Choose a tour operator and small-ship company that has a record of successful family travel in the Galapagos. Wildland Adventures has been doing this for over 25 years, and appreciate ship companies who know their stuff. Ideally, a vessel will have a diverse range of cabin categories, so the kids can share their own cabins with bunk beds and/or twin beds, while the adults can relax in a larger accommodation with Queen size beds.
I also choose small-ships with multiple naturalist guides onboard. This enables the yacht company to divide up the passengers so any childless adults can be in their own group while the kids onboard have their own guide. The Galapagos naturalist is one of the MOST important elements to a successful Galapagos experience, and kids should never feel shy about asking their own questions or having their own conversations with the guide. A Galapagos voyage is certainly a fun time, but beneath it all, there's a lot to be learned while hiking over lava fields and playing snorkel tag with a sea lion pup! An experienced family guide will make sure the voyage is a WIN all around.
The best small-ship companies will offer complimentary wetsuits in a range of sizes, snorkeling gear and kayaks, so everyone can participate in as many activities as they choose. And bring two bathing suits so one can be drying while you are using the other. I also recommend bringing your own mask, as that is the one piece of equipment you really want to fit well.
The Galapagos are a year-round destination, but if you have anyone in the family with motion sensitivity issues, you will want to avoid late July into the month of August, when two major currents – one polar, one tropical – come together off the coast of Ecuador and move westward directly to the Galapagos. This churning brings lots of nutrients and therefore increased activity in cetacean populations and pelagic birdlife. But it can also create turmoil and heavy swells, making for uneasy nights. If August is the only time you can travel, fear not! The larger vessels – 32 to 48-passenger yachts – can usually smooth out the choppiness. Choosing the right itinerary, one that has less time spent in open seas, will also help.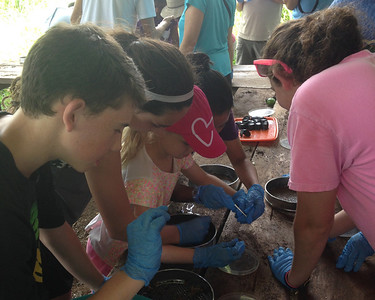 For those families who seek out volunteer opportunities and cultural exchanges, the Galapagos offers a wonderful program under Ecology Project International, enabling kids from all over the world to come together with researchers from the world-renowned Charles Darwin Research Station as well as local Galapageno students to do volunteer research for a day or longer. Whether it be eradicating invasive plant species or measuring growth on a Galapagos tortoise carapace, your children come away knowing they have contributed something valuable to one of the world's most iconic places, while working side by side with their international peers.
These are just a few points to consider when setting out on your journey, but there's always more to learn!
Feliz viajes!!
Thanks to See the World contributor Sherry Howland, Galapagos Guru, Wildland Family Adventures