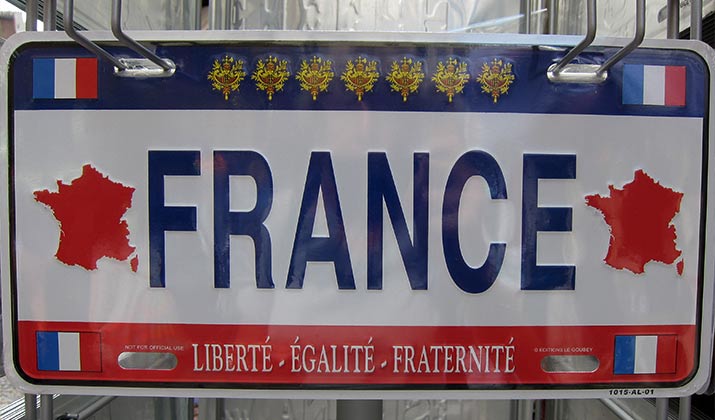 Liberte, Egalite, Fraternite (Liberty, Equality, Brotherhood) is the motto of France and symbolic of the French Revolution, when monarchy ended and democracy was established.
Traveling with kids in Paris, make a treasure hunt to see how many places kids can spot Liberte, Egalite, Fraternite – on buildings, murals, statues, coins, souvenirs.
Here's what we found on our last visit to Paris.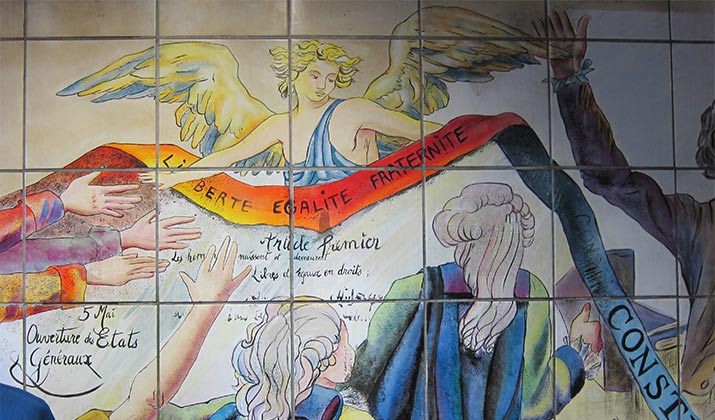 Bastille Metro stop – Named for the infamous Bastille prison, at this metro stop are tiled murals with key events of the French Revolution. On July 14, 1789, citizens of Paris attacked the Bastille and demolished the prison completely. The murals are located on the platform for Line 1 (La Defense – Chateau de Vincennes).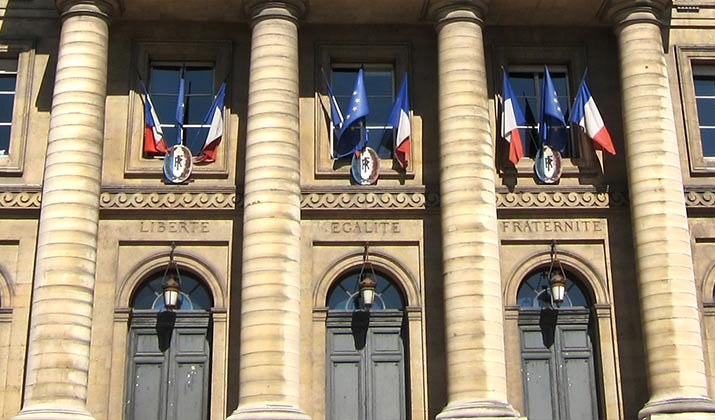 Palais de Justice is situated between Sainte Chapelle and the Conciergerie, medieval prison and home away from home for Marie Antoinette (before she lost her head). Palais de Justice houses the law courts, and the motto appears on a majestic facade, at the entrance on Blvd. du Palais (and near to the exit to Sainte Chapelle).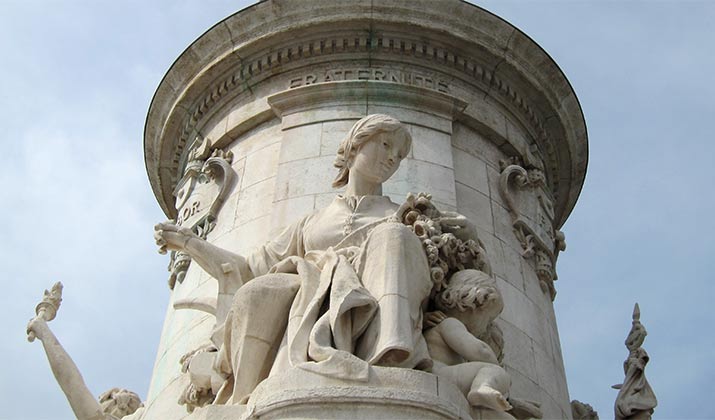 Place de la Republique, after exiting Republique Metro stop, head over to a monumental statue in the center of the pedestrian esplanade. The Statue of the Republic, inaugurated July 14 1885, has bronze scenes from the French Revolution around the base, and above that three statues of Liberte, Egalite and Fraternite. Fraternite is a relaxed-looking lady with two cherub-y children, Egalite sits with a level on her lap (symbolizing equality), Liberte holds her torch up high.
The motto Liberte, Egalite, Fraternite is not just on buildings or statues, it appears on stamps and coins of the French Republic. Kids won't see old French francs in circulation, but take out all your 2 Euro coins. On the back, look for Liberte, Egalite, Fraternite.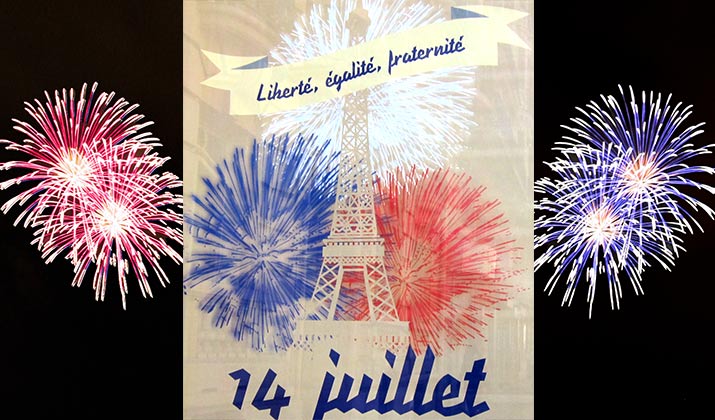 One summer we were in Paris for Bastille Day, July 14, and it's great fun. In the evening, we walked all the way down the Rue de Rivoli to Place de la Bastille – it was like a giant block party with live music on every corner. Later in the evening (11pm) there are fireworks from the Eiffel Tower.