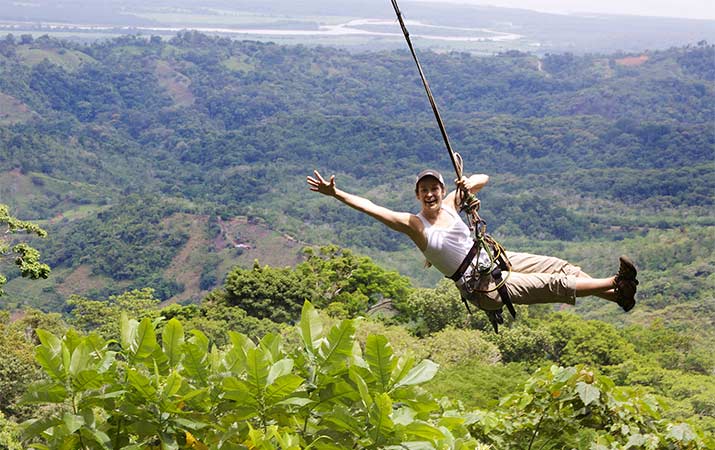 Hola amigos, my name is Grettel Calderon and I'm the lucky Tica hanging from the rope swing, which is just one of the fun activities we have here in Costa Rica. As the program director for Wildland Adventures, I have been planning Costa Rica family adventures for more than a decade. Nothing gives me more joy than having a guest return home to tell me their trip was a once-in-a-lifetime experience. Not just because I enjoy creating unique, memorable moments for our travelers, but also because I love ensuring people experience my country as locals do. I've lived in Costa Rica my entire life and it is a dream come true to have a job that allows me to share my passion for this country with every traveler who arrives.
It really comes down to planning and since you may only experience my country once in your life, I have one shot to make it memorable. I love learning more about each traveler and understanding what they are looking for so I can tailor a unique adventure perfectly suited to their liking. Below is a photo of young travelers practicing howler monkey calls in the Osa Peninsula with their local guide.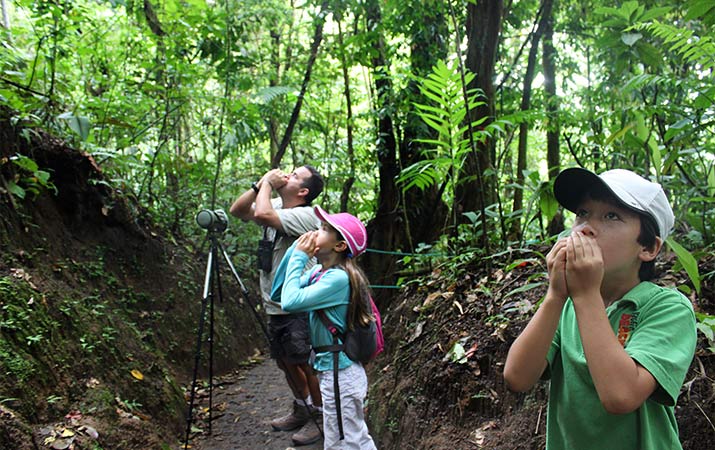 Here are five main ingredients I've learned over the years to consider when planning your next family adventure:
Explore and meet local people: Give your family a new perspective by making time to visit local villages or schools; find a place to share a meal with locals so you can chat and learn from each other. Breaking bread with people with a vastly different way of life can be a wonderful, culturally enriching experience for the entire family. You may find some surprising similarities as well.
A good guide is key: Good family guides are often parents or teachers who share your children's desire for fun, spontaneity, discovery and exploration. They engage everyone according to their age, knowledge and attention span (and, when needed, empathize with tired or hungry kids too). Kids consume information faster than they do candy, so having a guide to explain local culture and teach them about the environment is extremely important. Having a guide can also give parents some much needed time to relax and perhaps an opportunity to learn alongside the kids as well.
Engage all family members: A family vacation should engage each member of the family in fun and enriching experiences; however, that often has a different definition for each person. Make sure that activities are planned around your younger child's interests and plan wilder adventures for your teens or college students. Finally, make some time for the adults. Plan an evening out or even just a walk without the kids to give you some time to breathe. Kids will also enjoy some time without the parents…
Build adventure anticipation: Once you've planned your trip, get the family excited! Getting colorful and engaging information about the destination you're visiting such as laminated wildlife guides and picture books of the local culture can really help get kids excited and curious about where they're going.
Go wild: Leave everything at home and make the most of your adventure. Parents and kids alike need to fight the urge to connect to social media, email and videos. Maximize your vacation by disconnecting and living in the moment; don't miss a minute of fun because you were in your room watching Netflix.
At the end of the day, I am so grateful for a job that allows me to put smiles on our travelers' faces and help create memories that will last a lifetime!
Thanks to See the World contributor Grettel Calderon, Central America Specialist, Wildland Adventures.