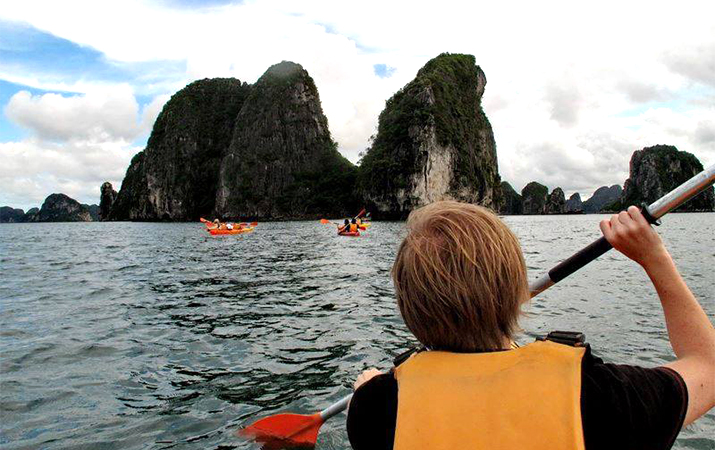 Vietnam is the perfect family destination for fall.
Kayaking and swimming in Halong Bay which will take your breath away, a long, gorgeous coastline with endless sandy beaches, magnificent mountains for hiking and meeting hill tribes, bustling, exciting cities with markets everywhere, and much, much more.
And all of this at unbeatable prices, and of course you get to spend your trip eating the most amazing food.
Vietnam is like stepping into another world, one filled with incredible color, culture, sights, sounds and culinary delights. It is a country that will excite your senses and have you staring at the teeming life that surrounds you during your Vietnam adventure tour. It is as if one has been transported into a different sphere and it actually takes a while for some tourists to get used to just how friendly local people are.
This is a region on the move. After years of wars, Vietnam, Cambodia and Laos feel like the safest places around. Tourists are discovering this beautiful land of green paddy fields, perfect beaches, soaring mountains, exciting cities, and people so friendly and welcoming you'll be thinking of your next Vietnam family holiday soon after you arrive.
From Hanoi, where one can take a cyclo ride through medieval and modern Asia to spectacular Halong Bay, a family trip in Vietnam will take your breath away again and again. Hoi An is the region's culinary capital and home to fantastic restaurants and cooking lessons- if you can get yourself off the beach! – while the Mai Chau Valley is perfect for village to village hiking, biking and meeting locals. And if this is not remote enough for you, just head to neighboring Laos with its own array of wonderful people, food and activities.
All of this comes at unbeatable prices and with the attractions of Cambodia next door, (you'll feel like Indiana Jones deep in the jungle temples of Angkor) this is definitely a region one should take the family today!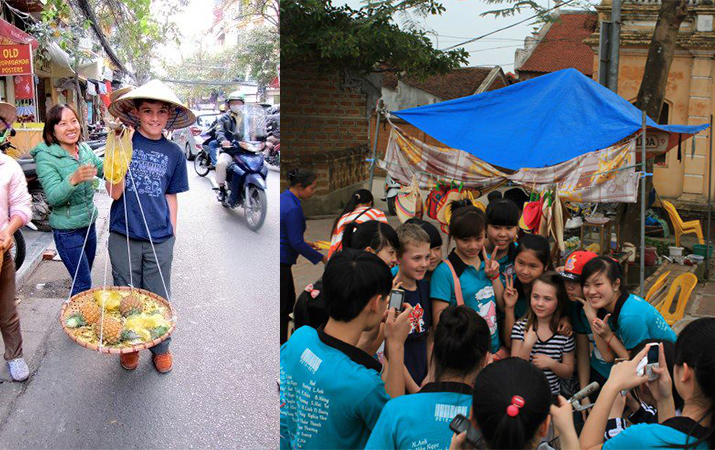 Thanks to See the World contributor Philip Nurick, Quivertree Family Expeditions