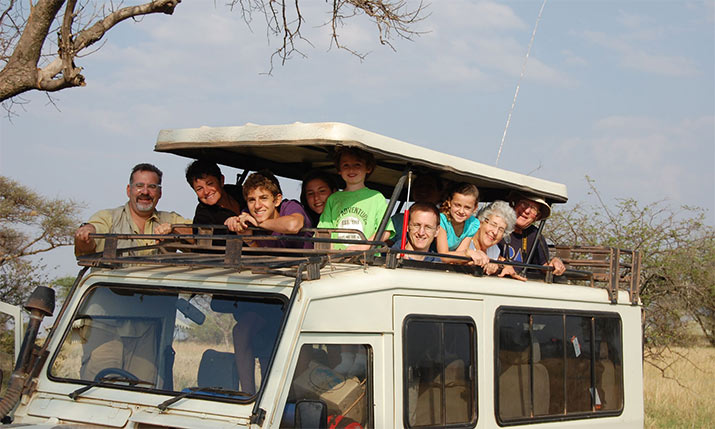 One of the best places in the world for a family to travel to is Tanzania.
What makes Tanzania so great? To begin, there is no age limit on what can be fun or learned in this country. An African safari in Tanzania is an adventure that has something for every member of the family, especially kids! Cultural enthusiasts will revel at the chance to meet Maasai village tribes and naturalists will marvel in wonder at the boabab trees and landscapes of the bush. While it is a safari and roads can get rough, it never gets too strenuous. All ages, from young children to older grandparents, are able to enjoy and handle time in the jeep tracking big game and go on mild hikes spotting birds in the National Parks. When the whole family can be involved and have a great time, the vacation is guaranteed to be a success.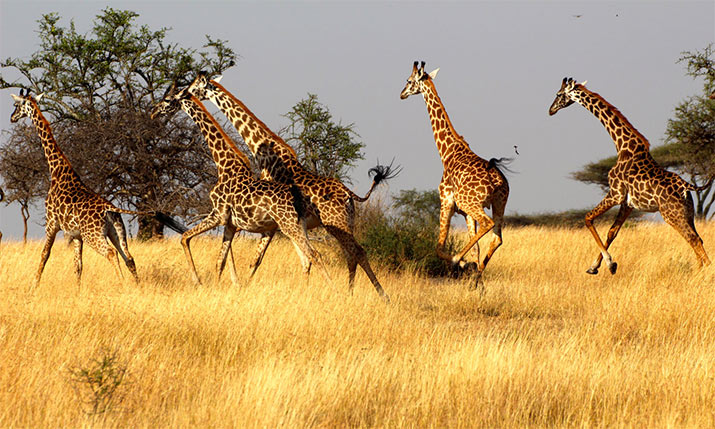 On a Tanzania family safari, wildlife is spectacular — it can't be mentioned enough. We have been involved with family travel to Tanzania for over 20 years and every year we see the joy that comes over the faces of kids, parents, and grandparents when their jeep needs to stop for dozens of gazelles to cross the road in front of them or the wide-eyed amazement of seeing giraffes gallop through a field just yards away. There is something magical about seeing elephants, lions, wildebeest, leopards, and zebras in their natural habitat with no screens or cages of the zoo to obstruct the view. This is a once in a lifetime experience for kids and adults.
There are also plenty of options in Tanzania for active safaris for teens. Teens and will be able to appreciate famous archaeological sites like Olduvai Gorge and options for more adventurous excursions such as mountain biking in the Ngorongoro Highlands.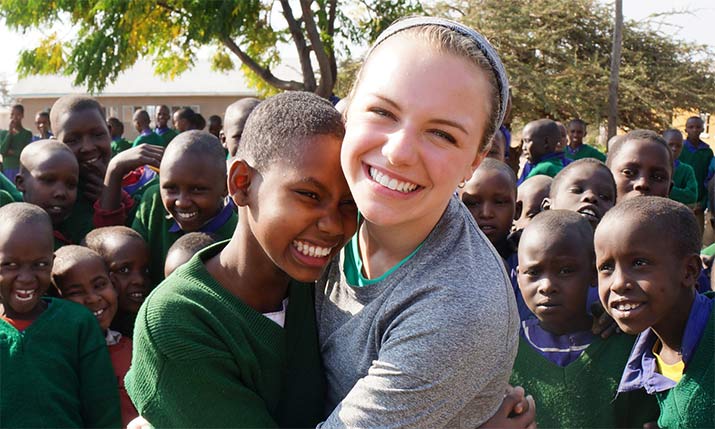 Lastly, the people in Tanzania are incredible too. We love to put a focus on and create people-to-people connections for travelers on our family adventures. Before traveling to Tanzania, we set your children up with Tanzanian pen-pals. This is a great opportunity for your kids to connect with kids from a culture completely different from their own. The highlight of the pen-pal program is when you get to visit a Massai elementary school to meet your kid's pen-pals. Parents and grandparents are continually impressed and left speechless as they watch their young kids grow personally and expand their knowledge of the world. While the kids play games or do arts and crafts with their new friends, you'll get the chance to talk to local adults and merchants to hear what life in Tanzania is like for the Maasai. This paired with our local guides and a "rafiki" gives your family a one of a kind experience that your family will never forget.
When it comes to family travel, especially multigenerational family vacations, Tanzania is the best. When it's time for your family to go on an African safari adventure, make sure you go with a trusted tour company, see all of the wildlife possible, and meet the beautiful Maasai people!
Thanks to See the World contributor Nick Biblis, Thomson Family Adventures.