When many people think of Mexico a few images may come to mind. You may think of Mayan ruins, tropical birds and jungles, and mariachi bands. What many people don't typically think of is swimming with sea lions, camping on deserted islands, and boardwalk strolls in quiet seaside towns and that is exactly what you get when taking a Baja family vacation. No matter how old your family is, from grandparents down to toddlers, there's an experience to be had in Baja. It's a place that leaves a lasting impression and truly has a little something for everyone.
Glamping
One of the most unique and fun things that families can do in Baja is go glamping. People always dream about having an entire private island to themselves, and in Baja that can happen. Isla Espiritu Santo is an island National Park that has no roads, hotels, restaurants, or people on it. Parents can relax on the beach while their kids go snorkeling, stand up paddle boarding or hiking. Or better yet, parents can join in on the fun! What makes this experience really unique though, is glamping. This is camping in a large, spacious, and comfortable tent where everyone has their very own cot. There's also no cooking over a small stove or campfire, but a fully equipped kitchen to keep everyone happy.
Swimming with Sea Lions
No matter what age a person is, jumping into the ocean with a colony of sea lions is incredibly fun and memorable. The friendly creatures at Los Islotes have lived there for decades and have gotten used to the occasional human stopping by to say hello. Often, the sea lions will jump right into the water to swim with people, creating the kind of moment that will make millennials feel like children again and this is exactly what they want and need out of a vacation— to feel happy and rid of responsibilities, even if only for a few days!
Experiencing the Local Life
One of the best parts about traveling is getting to meet and hang out with locals in the place that your family goes to visit. There are a lot of ways to make these interactions happen in fun and meaningful ways, and Baja has some of the best local life there is! Cooking lessons with chefs, surfing lessons, and having a local guide with you every step of the way are a few examples of ways to have fun, learn a thing or two and make some new friends— great for any age. For the adults, there is also a great nightlife in Baja with quaint cantinas filled with friendly locals who love talking to travelers!
Thomson Family Adventures has Baja itineraries that were designed for families, no matter their age range. A family vacation can be hard to plan, let Thomson Family Adventures take care of all of the heavy lifting for you.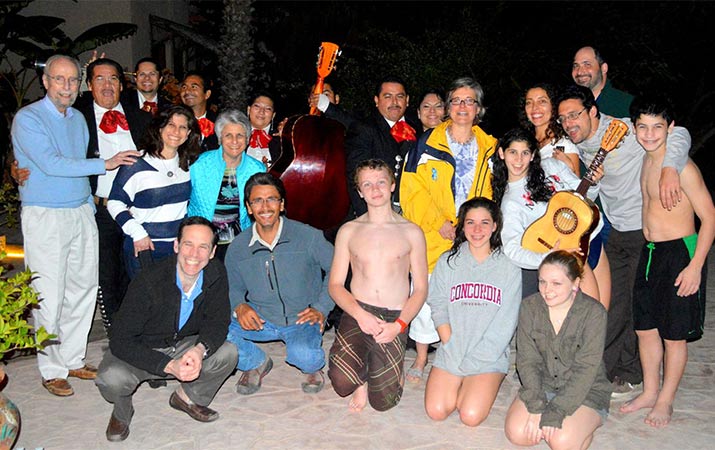 Thanks to See the World contributor Nick Biblis, Thomson Family Adventures.