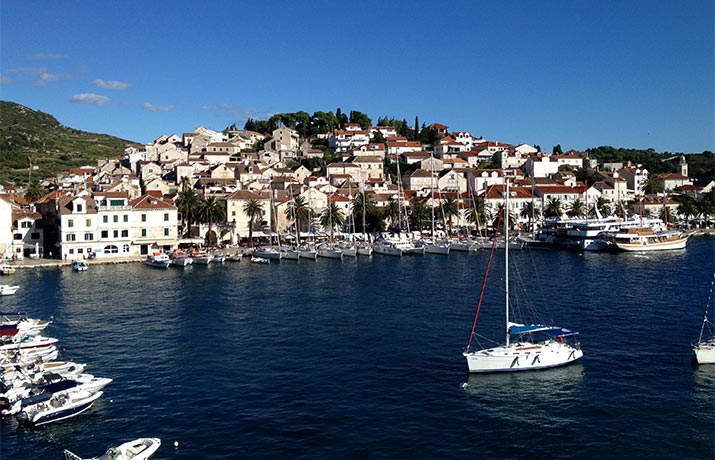 There are many great places in Europe to take a vacation to as a family, but the country at the top of the list should be Croatia.
Croatia is a place where turquoise and deep blue waters wash onto sandy beach shores and against medieval stone walls. It's a place with fortresses in cities and towns, immense canyons, pine forests, and gorgeous river valleys. This kind of natural landscape co-existing with historical man-made structures creates a beautiful harmony that any family can appreciate. Croatia is also full of fun and exciting adventures that will keep kids engaged and having fun.
One of the biggest draws to visiting Croatia is its beautiful beaches. With over 1,000 islands, Croatia has many beaches to boast. Some of the best beaches and Islands aren't far from beautiful cities like Dubrovnik and Split. In fact, right from Dubrovnik it's easy to get to Lokrum Island and explore the hidden cave beach of Betina. Or when visiting Split, it's simple to take a trip to Krknjasi Beach on Solta Island. These places offer beach views that can't be found anywhere else in the world and have everything your family needs from safe swimming and snorkeling areas to plenty of sunshine and sand.
A major highlight of being in Croatia is seeing its history and natural wonders up close. Croatia is home to seven UNESCO World Heritage Sights. One of the beautiful UNESCO World Heritage Sites is the Old City of Dubrovnik. It was one of the great maritime centers of the world during the Middle Ages and seeing its rich sea-going history up-close is quite special. Plus, walk the Old Walls of the city to see Dubrovnik from a different perspective. The Palace of Diocletian in Split is another UNESCO World Heritage Site. This palace was built during Roman rule at the turn of the fourth century. The historic city of Trogir is another UNESCO site, famous for being the best preserved Romanesque-Gothic complex in all of Central Europe. Showing these kinds of historical sites and places to kids opens up their minds to learning about a time long ago — it'll be sure to spark curiosity too.
Croatia isn't just beaches and beautiful historic cities; it's packed to the brim with adventure! There are opportunities to navigate the Dalmatian Coast in a kayak and find hidden beach caves that are perfect for swimming and snorkeling. This setting is magical and fun for kids (and parents) of all ages. The chances for adventure don't stop in the water. Split is home to a professional Go Kart racing track and zip-lining over a canyon, crossing the Cetina River, is a true thrill ride.
Croatia is a great place for families that thrive off of adventure and have an innate thirst for learning about modern cultures and enchanting histories.
Thanks to See the World contributor Nick Biblis, Thomson Family Adventures.