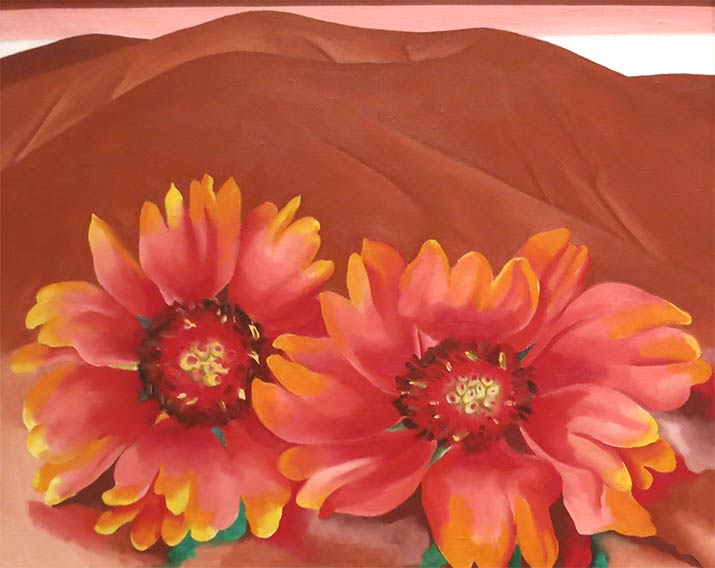 The Art Institute of Chicago is famous for its Impressionist art, but the museum also has a stellar collection of Modern and American Art.
Here's a few of our favorite artworks, especially fun for kids.
Above, Red Hills with Flowers by Georgia O'Keefe.

George Washington by Roy Lichtenstein. Tribute to the famous portrait saved by Dolley Madison.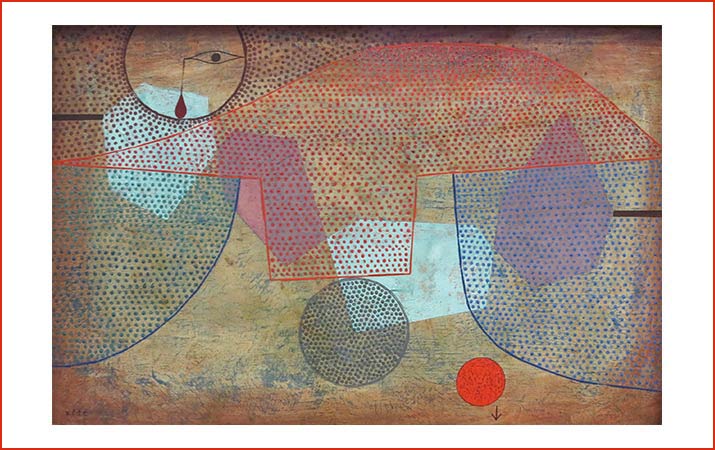 Sunset by Paul Klee. Is the red ball the sun going down?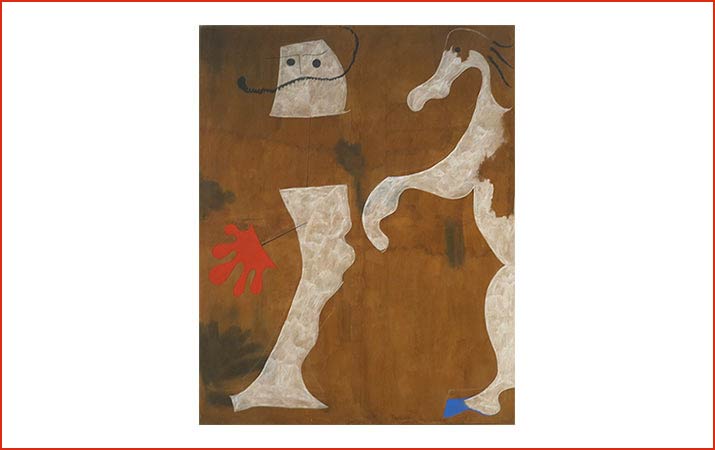 The Policeman by Joan Miro. A policeman with curly mustache and his horse.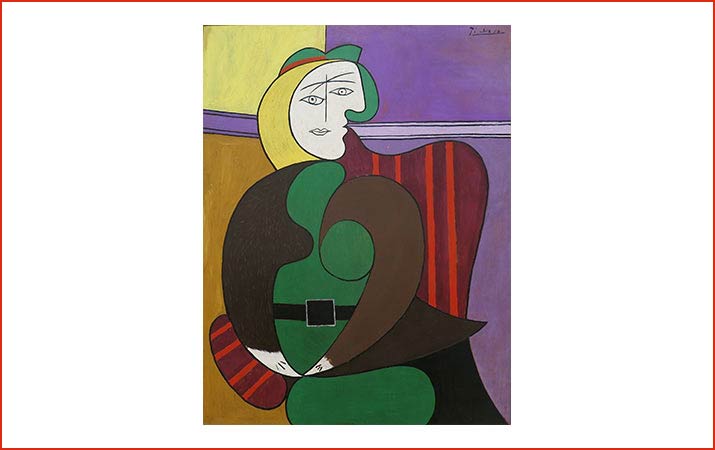 The Red Armchair by Pablo Picasso. The lady simultaneously appears facing forward and in profile!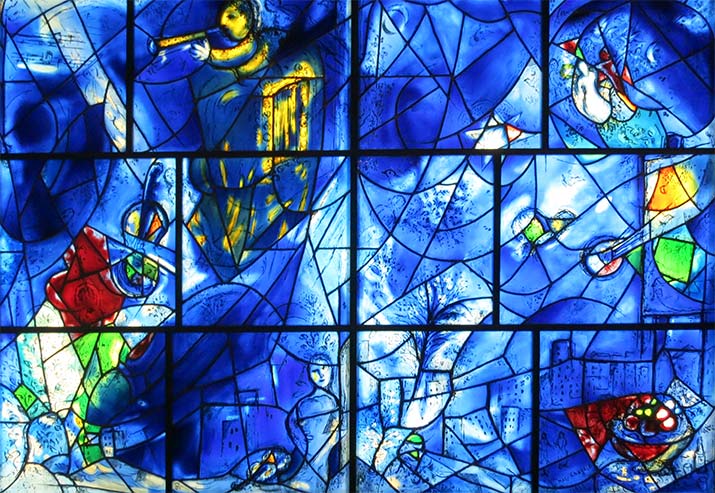 America Windows by Marc Chagall. Stained glass windows created by Chagall for the Art Institute, look for the Chicago skyline and Statue of Liberty.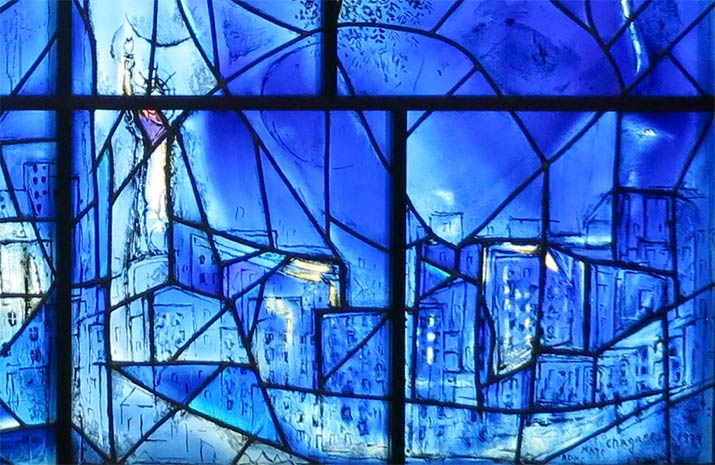 In the North Garden is sculpture by American artists. Here's fabulous Flying Dragon by Alexander Calder.