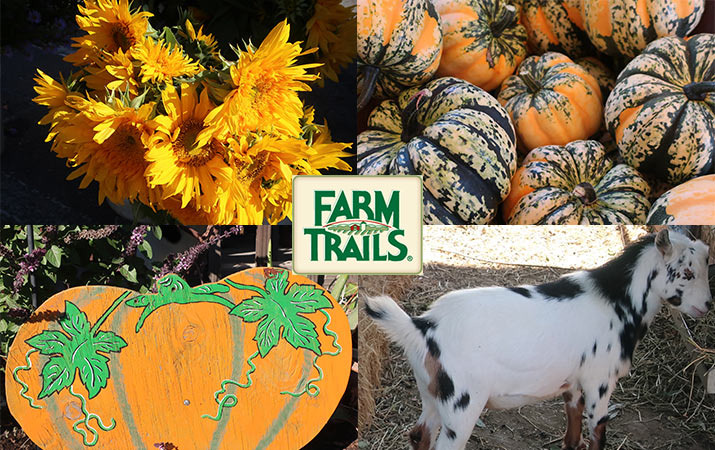 Last weekend it was Farm Trails in Sonoma County – kids can visit family run farms, pet goats and mini-horses, pick your own pumpkins and apples, learn about farming that improves soil and raises healthy animals, and shop for just-picked fruits and vegetables, eggs, jams, honey and cheeses.
This trip, what really made an impression were stories of family farms in business over decades, and large variety of locally grown vegetables (some from seeds) and fruits, heritage chickens and turkeys.
Tip: See our blog posts Farm Trails: Meet Cocoa and Nutmeg and Farm Trails: Hello baby goats and lambs for previous visits to different farms.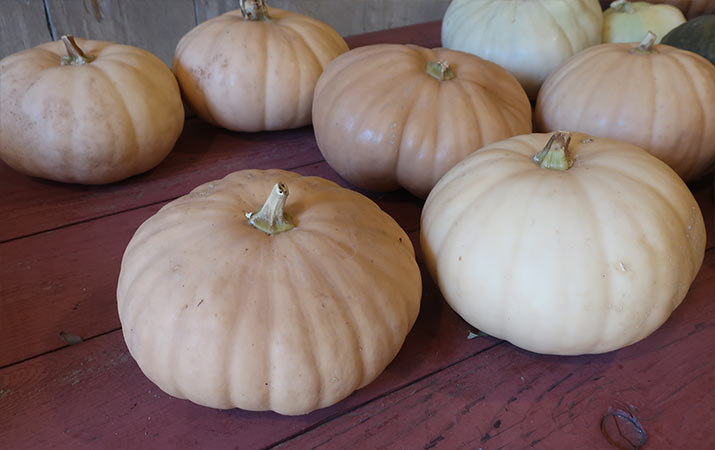 These are "Long Island Cheese" pumpkins, and it does look like a round cheese.
It's one of the oldest varieties of pumpkins, popular in the 1800's, and said to be the best for pumpkin pie.
We used it to make an excellent risotto (despite family comments that "pumpkin is not a cheese.")
At Oak Hill Farm in Glen Ellen, where we bought the cheese pumpkin, they had more unusually named squashes – Valenciano, Arrahdale, Casper, Musque de Provence, Rouge Vif d'Etampes, Baby Blue Hubbard (squash is light blue).
We also bought a cauliflower, just picked that morning, with pale green leaves still clinging to the brilliant white florets. One of the delights of Farm Trails, is produce locally grown and fresh picked.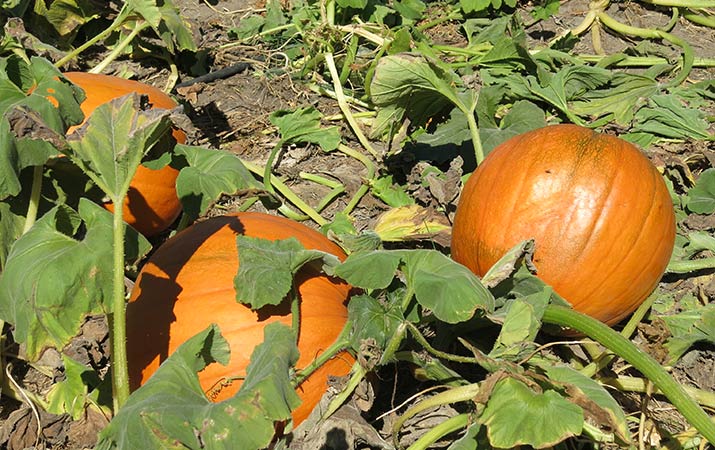 Of course, it's always fun to kids to pick out orange pumpkins for Halloween – several farms have pumpkin patches, including McClelland's Dairy (Petaluma), Muelrath Pumpkins (Santa Rosa), Bee-Well Farms (Glen Ellen).

Chickens that run around in a pasture and eat different foods produce delicious eggs! Typically different breeds of chickens are Buff Orpington, Rhode Island Red, Barred Rock, Ameraucana etc.
Visiting farms in Sonoma County, look for "mobile chicken coops." Chickens hop into the mobile coop, tractors take the coops to different fields, then let the chickens run around, for tasty egg output and improving the soil.
We've sampled eggs from several farms in Sonoma County, including Yenni Ranch, McClelland's Dairy, Lynn's Lavender, Tara Firma Farms, Redwood Hill Farm.
Santa Rosa Community Farmers Market was filled with autumn harvests. We stocked up on heirloom tomatoes to eat, and two other kinds for fresh tomato sauce. Another favorite fruit – pluots, a hybrid plum and apricot. We make ice cream, but it's also delicious in fruit tarts and to just eat, of course.
At other stalls, local vendors sold locally caught fish and locally grown meats, beef, chicken, pork, sausages. At another booth were black and white heritage turkeys, and goats to pet.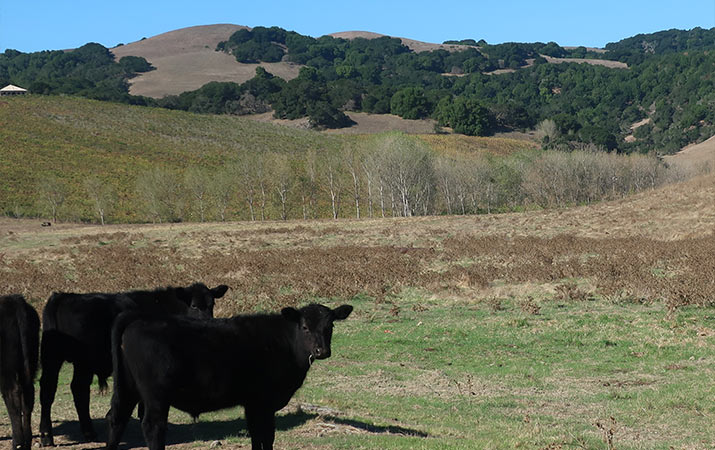 Sonoma County is home to family run farms, some for generations.
Our first stop at Yenni Ranch (Sonoma), we learned that the owner's great-great grandfather came from Switzerland in 1890, set up a dairy farm and made cheese. Today Yenni Ranch raises sheep and cattle – Black Angus moms and calves were grazing in the pasture. Also, there were six mini-horses close-by in the paddock.
Bud's Custom Meats (Penngrove) was founded by a great-great grandfather, who ran a butcher shop in Italy. The family tradition continues, and today at Bud's they offer locally grown beef, smoked sausages, and other meats such as elk, venison, and buffalo.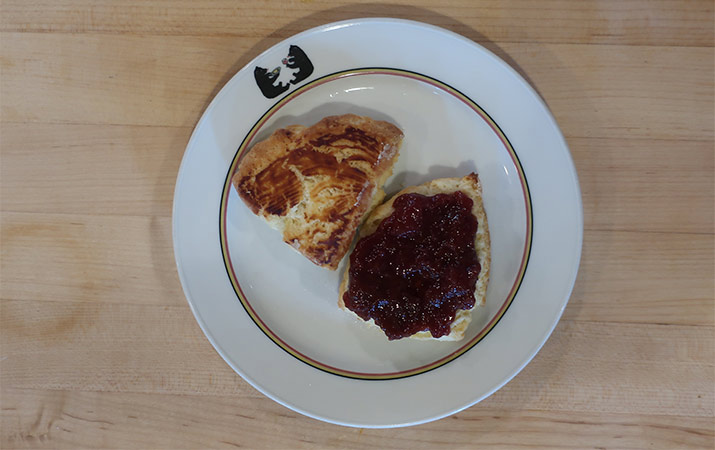 Leslie Goodrich's grandmother came from Scotland to San Francisco in the 1920's, bringing along her jam recipes. Leslie, owner of Lala's Jam Bar (Petaluma), used her grandmother's recipes to create a thriving business. The fruit is locally sourced from trees in Sonoma County, and Leslie also gives jam making demonstrations (and you can taste the results).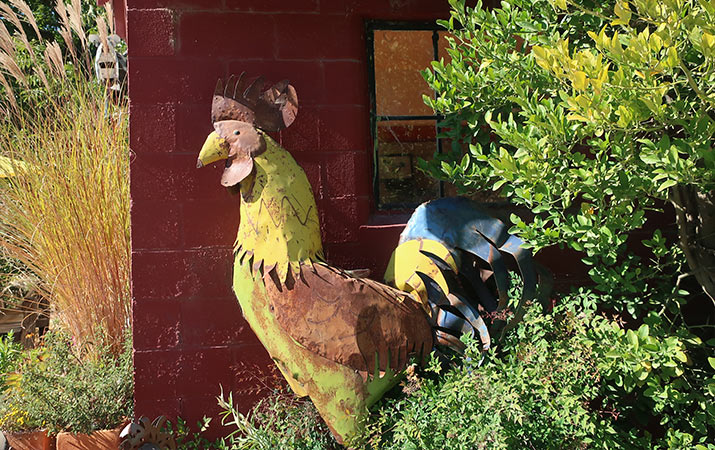 Tara Firma Farms (Petaluma), family owned and operated, raises animals in a conservation-oriented environment.
We thought the adorable pygmy goats were just there so we could pet them, but they are "working goats" – eating overgrown branches to recycle the green waste.
Two new Southdown Babydoll sheep, named Shawn and Raisin, are "lawnmowers," helping clear land also undergrowth that could be a fire hazard.
The heritage pigs are excellent food recyclers, eating over 1000 lbs of waste food every week (the waste produce comes from a natural foods store in the area, and is also used in compost).
Black and Red Angus cows eat the grass on the hills on the farm, and leave their manure behind, which helps the soil. The cows are rotated around the fields for improved grassland management.
Chickens, brought to the pastures in their mobile chicken coops, follow behind the cows. Along with producing free-range eggs, the chickens also assist with the health of the grasslands.
Coming back from weekends on Sonoma County farms, it's so relaxing. Perhaps its a slower pace, mini-horses and pygmy goats munching away, piggies snoozing in the shade or loudly oinking, our car filled with delicious foods for the coming week …
Be sure to check Farm Trails for fall and spring schedules of farm open houses, also some farms and farm stands are open year round.
Tips for Sonoma County Farm Trails
Bring a cooler so you can buy fresh eggs and other food from the farm stands.
Wear closed toed shoes – it's dusty and fields may have animal poop on the ground.
For the weekend, you'll need a fun place to stay – check out our Sonoma family hotels on Travel for Kids.