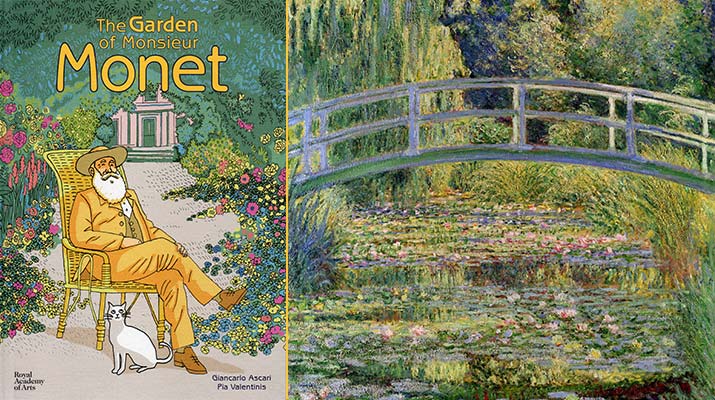 A new children's book called The Garden of Monsieur Monet inspired us to feature Giverny, a delightful day trip from Paris.
In 1883, the Impressionist painter Claude Monet moved his family to the town of Giverny along the Seine River. He rented a pink farmhouse with two acres of land, fruit trees and wild flowers.
Monet designed a flower garden that would bloom in every season. His team of gardeners planted hundreds of flowers, and made the water garden, a pond with Japanese bridge and water lilies.
Monet lived in Giverny for the rest of his life, more than 40 years."I can produce masterpieces here," he said, and Monet painted the garden many times, in spring, summer, fall and winter. His huge murals of the water lilies are on display in the Orangerie museum in Paris today.
Giverny was filled with Monet's family, when his children grew up, grandchildren played in the garden too.
For a day trip from Paris to Giverny, take the train from Gare Saint Lazare, it's a 45 min. train ride to Vernon, then taxi a taxi or bus to Giverny.
Tip: In Paris, visit the Musee de l'Orangerie with Monet's paintings from Giverny. In the museum kids can step into the garden, just magical!
And here's our favorite children's books about Monet and Giverny, where the garden is always in bloom.