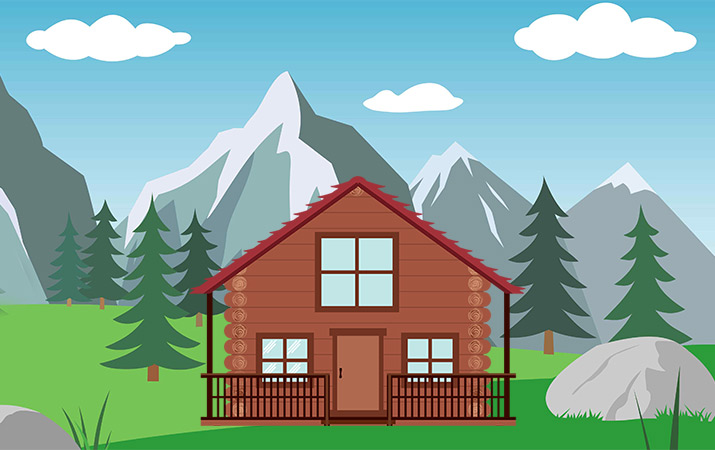 May 31 – September 30, 2021 – a day-use reservation is required to drive into Yosemite National Park, but not necessary if you stay inside the park.
One good option is rent a house in Yosemite West, Foresta or Wawona.
Check out Travel for Kids selected list of Yosemite Family House Rentals in all three areas.
Yosemite West, Foresta, Wawona
Vacation rentals designated inside the national park, from small cabins to larger chalets that accommodate 10+ people, are located – Yosemite West, Foresta and Wawona.
Yosemite West vacation rentals are located off Wawona Rd. south out of the valley. It's about 30+ min. drive to Yosemite Village from Yosemite West.
Foresta rentals are situated off Big Oak Flat Rd., road going north from valley to Crane Flat and Highway 120. Foresta is convenient both to the Yosemite Valley and Tuolumne Meadows.
Wawona is near the south entrance to the park and Mariposa Grove.
Groceries & Restaurants
No supermarkets are located inside the national park. And don't expect a pizza shop right down the street from your vacation rental.
Plan ahead, and bring essential food, drinks, and snacks with you, for days of your vacation rental.
Stock up for things as you go in Yosemite Village, and markets in Wawona.
Yosemite Village
Village Store has produce, dairy, meat, roasted chickens and barbeque, prepared foods, pasta, ice cream, cold drinks, canned goods, frozen foods, deli sandwiches, snacks, beer, wine.
Yosemite Valley Lodge, find Starbucks for coffee, Base Camp Eatery does breakfast, lunch and dinner.
Degnan's Kitchen has coffee, pastries, excellent sandwiches (we always get sandwiches for our hikes here), pizza, cold drinks, snacks.
Village Grill – Take out hamburgers, hot dogs, sandwiches, vegetarian options.
Curry Village
Meadow Grill – Breakfast, lunch and dinner, hamburgers, sandwiches, salads, milkshakes, children's menu.
Pizza Patio – Pizza, salads, cold drinks
Wawona
Pine Tree Market has a good selection of cold drinks, beer, wine, selection of fresh fruits and vegetables, eggs, milk, pasta, deli sandwiches, ice cream.
Wawona General Store is good for ice cream (after your hike) and cold drinks.
Further down Highway 41 in Oakhurst are Raley's and Von's supermarkets.
Tip: Mariposa Grove (with giant sequoias) is open, but shuttle is not running from the parking lot.
Cell phone & Wi-Fi
Coming to Yosemite to enjoy magnificent mountains and glorious scenery, there isn't density of cell phone or Wi-Fi coverage like urban areas.
Speeds may be slow, or no connection at all in your vacation rental. If Wi-Fi is listed for your rental, it should work for email, but probably less bandwidth.
Descriptions of vacation rental properties usually have information about Wi-Fi in the house.
In Yosemite Village, typically there's LTE cell phone coverage, and free Wi-Fi available at Degnan's Kitchen.
Cancellation policies & ask questions before you book

Before you rent a property, check cancellation policies.
Often, if you cancel before 30 or 60 days in advance, it's a 100% refund. Other things, such as cancellation due to storms, may not be refunded.
If the cancellation policy isn't posted, ask for details.
Feel free to email owner or property manager with any and all questions about your vacation rental, before you book.
We always plan to cook, so I usually have questions – "are there big pots for pasta, can we use the cast iron frying pans, is there a coffee grinder?"
In our years of experience with VRBO owners and property managers, they are very familiar with the vacation rental, and happy to provide information about not just the house, but also local area.
And find plenty of fun things to do with kids in Yosemite on Travel for Kids.