It's summer in San Francisco!
Here's 31 fun things to do with kids, one for each day of the month.
Last fall, National Geographic published an article 25 Breathtaking Places and Experiences for 2023.
San Francisco is included as one of 5 destinations in the category "Families: Inspiring journeys for all ages."
We couldn't agree more.
This is Travel for Kids own list, find best activities for families when you visit San Francisco this summer.
Presidio Tunnel Tops Park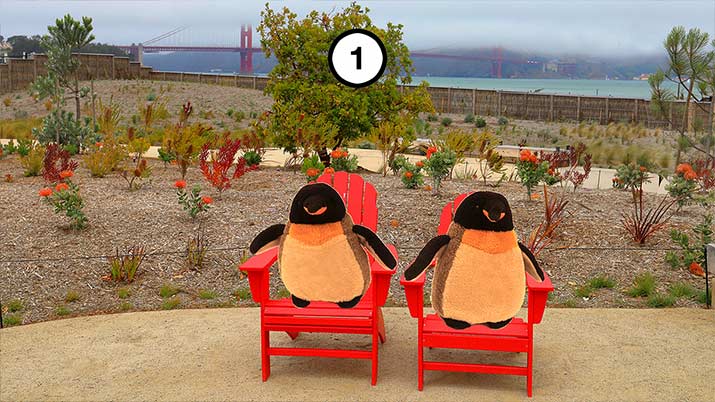 A new park with panoramic views of the Golden Gate Bridge, outstanding children's play area, Field station, picnic tables, campfire circles, big grassy areas to run around and fly kites.
Outpost children's play area has rocks and weathered wood logs climbing structures, places to slide down, crawl into, play in the sand.
Stop into natural history Field Station with interactive exhibits and activities about nature in the Presidio. Discovery backpacks with maps, binoculars, sand sifters are available to borrow. Field Station is open daily, closed on Monday.
Plenty of picnic tables, bring your lunch. Also, food trucks daily at parking lot across street from Visitor Center and restrooms.
Public transportation to Tunnel Tops is available. Car parking next to Sports Basement, also around the Presidio.
Tunnel Tops is one of our favorite parks, any time of year.
California Academy of Sciences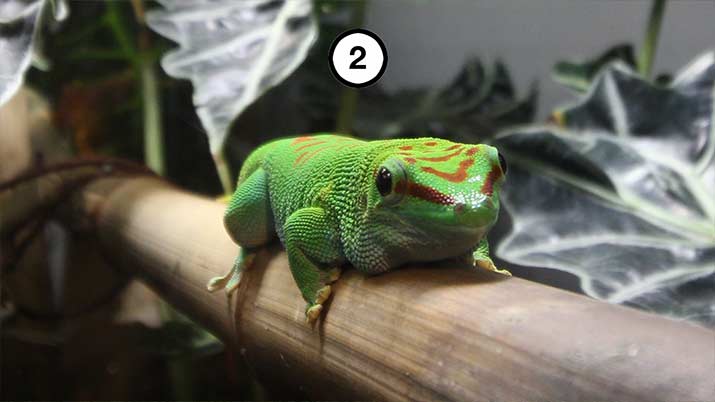 You can easily spend the whole day at Cal Academy in Golden Gate Park.
Museum includes superb aquarium, planetarium, and multi-story rainforest, penguin feedings, and living roof.
Walk up a four-story living Rainforest, passing by blue and yellow macaws, amazing geckos, tomato frogs, yellow and orange sun beetles, at top level are free-flying butterflies.
From the Rainforest, take elevator down into the Amazon, and Steinhart Aquarium. Walk through a tunnel of Amazon fish, giant arapaima floating over your head.
In the aquarium are marine life of California Coast, Twilight Zone (deep ocean), Philippine Coral Reef. On the ground floor, don't miss "Claude," white alligator swimming around in his pool.
Curiosity Grove is a play area for younger kids – have fun with games, puppets, books, activities in a California forest setting.
Museum has excellent self-service cafe with fresh made food – sandwiches, pizza, hamburgers, salads, sushi, vegetarian dishes, seating indoors and outdoors, space for kids to run around.
Twirl & Dip ice cream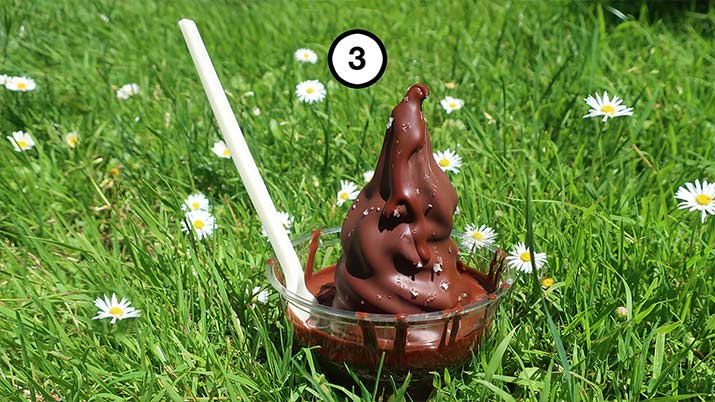 Twirl & Dip, a bright yellow and purple ice cream truck, serves hand-crafted ice cream, sundaes, and popsicles. Next to the truck is always a line, families waiting to order.
On the menu is vanilla and chocolate soft-serve ice cream, hot fudge and butterscotch sauces, different kinds of sprinkles, sundaes, vegan vanilla and chocolate brownie ice cream, and popsicles with seasonal flavors of orange, lemon, strawberry, peach, watermelon lemonade.
Twirl & Dip truck is parked behind bandshell on the Music Concourse in Golden Gate Park, Friday to Sunday 1:00pm – 5:30pm.
Pier 39 – Sea lion carousel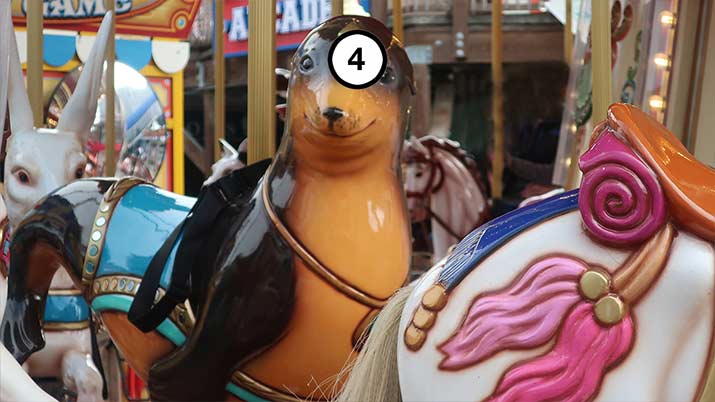 Pier 39 is famous for groups of sea lions lolling on wooden platforms above the water. You can't miss them on the west side of Pier 39, noisily barking away.
At the double-decker carousel on the pier, kids will have fun riding round-and-round on this smiling sea lion.
Behind the carousel are free shows daily – magicians, street performers, jugglers at Smartwater Stage.
Exploratorium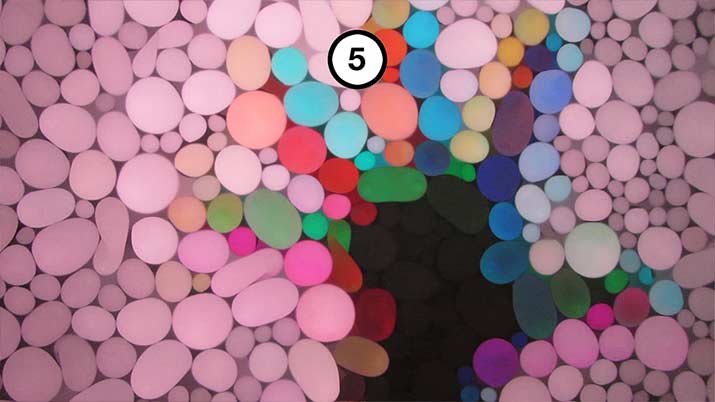 The Exploratorium science and creativity museum is always changing, every time we visit.
Everything in the Exploratorium is hands-on – play with shadows in rainbow colors, see yourself in a mirror upside down, discover light, sound, electricity and magnetism, touch a tornado swirling through the air, and much, much more.
New exhibit on now is The Great Animal Orchestra – Listen to your wild planet.
Soundscape ecologist Bernie Krause has recorded wildlife sounds globally for over 50 years – in rainforests, oceans, deserts, Arctic tundra, African savannah. Exhibit is about listening to the world of sound, and why wildlife sounds are disappearing.
In the exhibit, go into a darkened room for immersive audio experience of seven different habitats. We experienced Amazon soundscape, with sounds of howler monkeys, toucan, parrots, crested owl – a jaguar roaring was incredible!
Exploratorium is located at Pier 15, on the Embarcadero.
Ferry Building & Farmers Market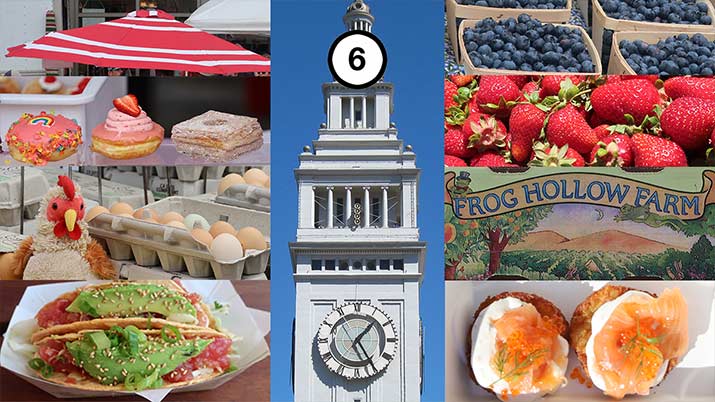 Saturday at the Ferry Building is always busy.
Outside the Farmers Market is in full swing, inside the Ferry Building are popular restaurants, cafes and shops with fun food. Golden Gate ferries arrive and depart, carrying passengers to Sausalito and Angel Island.
At the Farmers Market, vendors bring a bounty of fresh produce from surrounding areas. At this season it's strawberries, blueberries, cherries, apricots, peaches. Other vendors sell locally-made pies, cookies, doughnuts, cheesecakes, fruit tarts, bread, bagels, cheese, nuts, juices and honey.
Inside the Ferry Building are lots of choices for lunch and snacks – sandwiches, tacos, hamburgers, hot dogs, empanadas, crepes, bento boxes, pastries, ice cream, coffee. Tables and benches are available to sit outside.
Saturday Farmers Market is open 8am – 2pm.
Golden Gate Ferry to Sausalito leaves from Gates C or B. Ferry to Angel Island departs from Gate B. Use Clipper card for both ferries.
Ferry Building is located on The Embarcadero, at Market St.
Stow Lake – Go pedal boating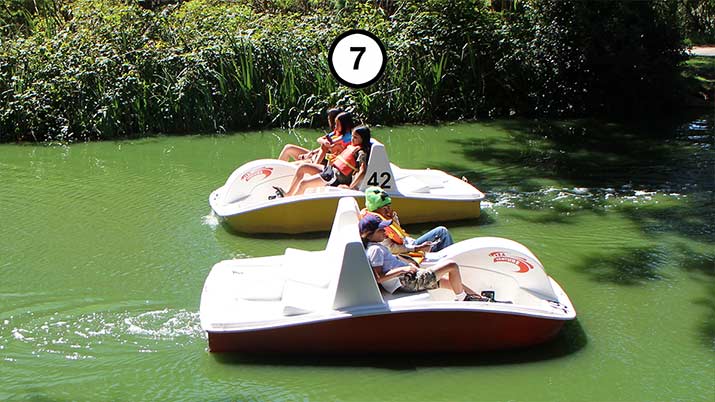 A favorite family activity is pedal boating around Stow Lake in Golden Gate Park.
Pedal around Strawberry Hill, island in the middle of the lake, passing by Golden Gate Pavilion red gazebo with green tiled roof, and Huntington Falls.
Rent boats at the Stow Lake Boathouse on north side of the lake. Pedal boats or row boats available, life jackets are provided.
Cafe at the boathouse has breakfast and lunch – hamburgers, hot dogs, salads, vegan dishes, cold drinks.
Green Apple Books on the Park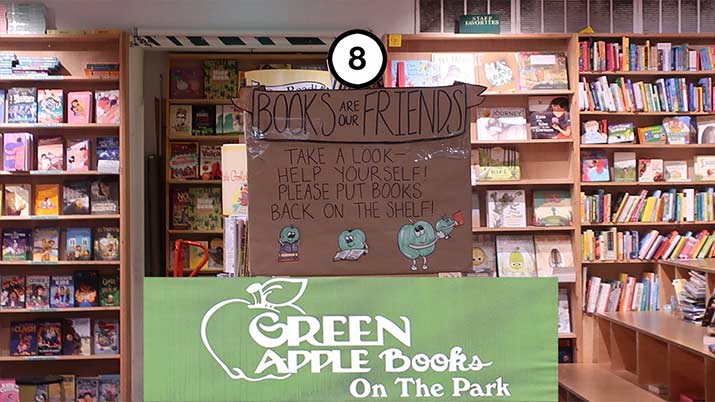 Stop into Green Apple Books, especially when gray summer fog rolls in. Children's book section has a great selection of picture books and chapter books, new and used.
Books are our Friends
Take a look –
Help yourself!
Please put books
Back on the shelf!
On right are storage cubbies with books – feel free to sit down and read a book.
Bookstore is located at 1231 9th Ave., one block from Golden Gate Park.
Japanese Tea Garden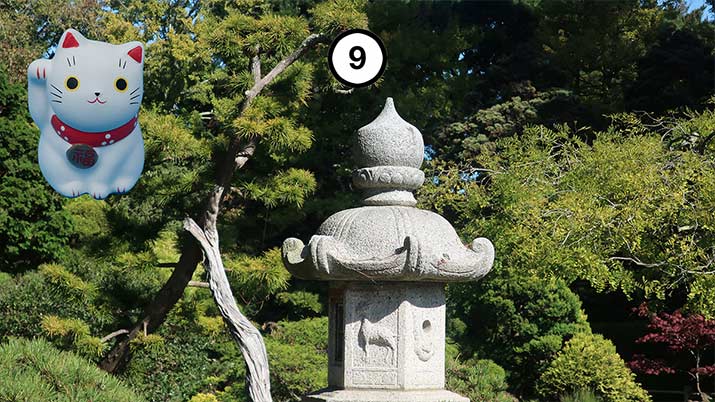 In Golden Gate Park, the Japanese Tea Garden, created for the 1894 Exposition, was designed by Makoto Hagiwara who is also credited with invention of the fortune cookie.
Today, explore the garden with a beautiful red pagoda and temple gate, ponds, waterfalls, sunken gardens. Kids will want to go over the Moon Bridge more than once.
See if you can find statues of one deer, two wading birds, four frogs throughout the garden.
At the Tea House are Japanese snacks, sweets, udon, mochi ice cream, tea and soft drinks.
Picnic on Angel Island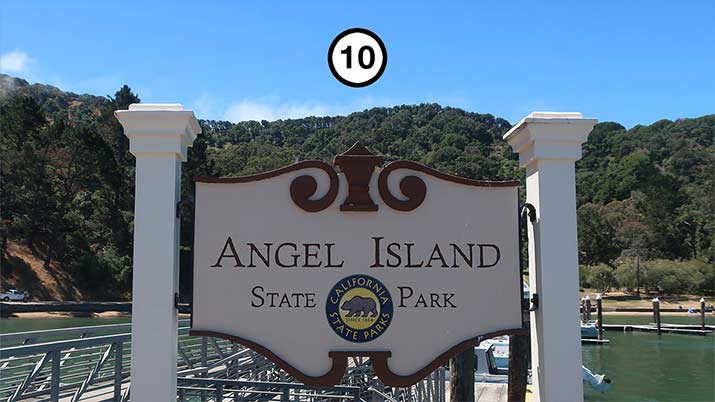 Take a very scenic ferry ride, and explore Angel Island in San Francisco Bay.
Read our blog post: Hidden Gem in San Francisco – Angel Island.
How to take the ferry, picnic areas at Ayala Cove, where to get snacks, find restrooms, rent bikes, map of hiking trails, and read about the Angel Island lighthouse and lady lighthouse keeper.
Boudin Bakery bread animals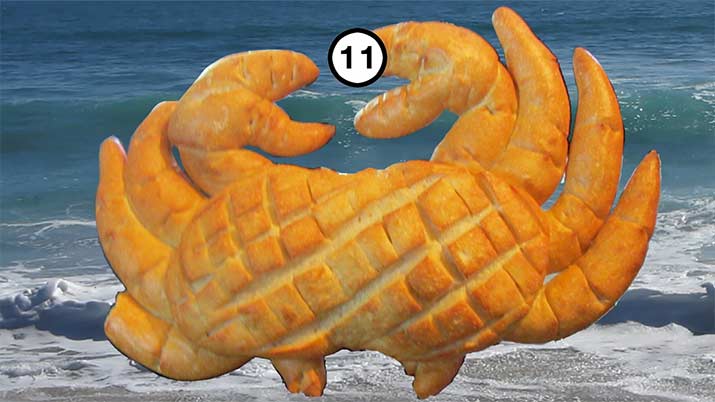 The Boudin family has been making sourdough bread in the city since 1849.
At the Boudin Bakery on Fisherman's Wharf, pick up sourdough bread for your picnic or to eat right now. Bread comes in delightful shapes – crabs, alligators, bears, turtles.
In the demonstration bakery, watch sourdough bread being made.
Cafe also has indoor and outdoor dining, wide variety of sandwiches on sourdough bread, hamburgers, salads, soup in sourdough bowl, family meals.
Boudin at the Wharf is located at 160 Jefferson St.
Dragons and lions in Chinatown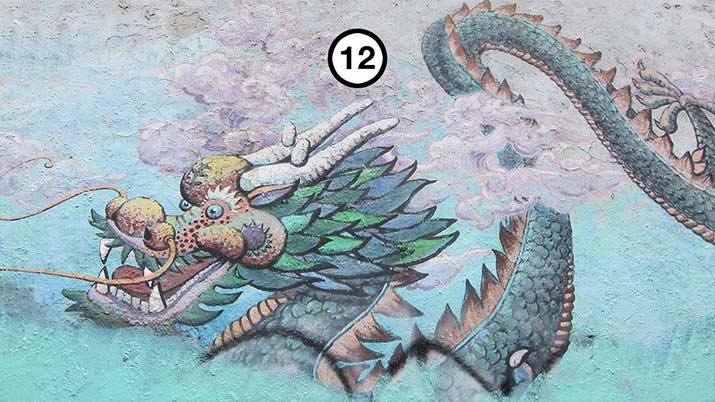 In Chinatown, explore side streets to look for painted murals, decorated with dragons and lions.
Lion and dragon dances are a key part Chinese New Year celebrations. Dragons are symbol of protection, strength, and good fortune for all. Lions chase off evil and bring good luck, and represent wisdom and courage.


Lands End & Glen Canyon hikes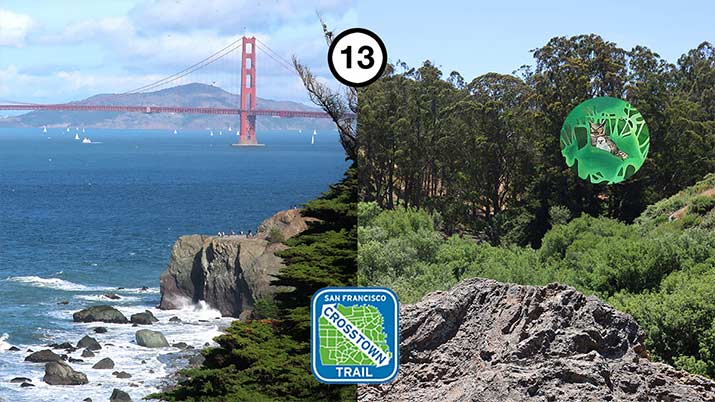 Two fun hikes for kids in San Francisco are Lands End and Glen Cayon Park.
Both trails are part of a longer trail system through San Francisco, seventeen mile Crosstown Trail, connecting urban neighborhoods with natural landscapes.
Lands End
One of the most beautiful hikes in San Francisco starts at Lands End Overlook, goes around Lands End to Eagles Point Overlook, scenic stretch of coastline with spectacular views of Golden Gate Bridge.
Trail starts at the Lands End parking lot, it's about one mile to Eagles Point. Here's a map.
Kids of any age can start down trail, first half of the trail is wide and level, okay for strollers.
Walk as far as you like, views keep changing.
After your hike, stop into Lands End Lookout for snacks, drinks, books and San Francisco souvenirs.
Glen Canyon Park
Take a hike though Glen Canyon Park in central San Francisco.
In Glen Canyon, Islais Creek flows through a steep-ish canyon with grassy hillsides and rocky outcroppings.
Flowers, trees and wildlife abound – spring wildflowers, California poppies and monkey flowers in summer, butterflies and damselflies, hummingbirds and hawks.
Glen Canyon is right in the middle of San Francisco, but in the canyon, city noises disappear, replaced with sounds of birds and wind in the trees.
On our blog, directions for a loop hike for kids of all ages: Glen Canyon Park Hike San Francisco
Chocolate Sundae – Ghirardelli Square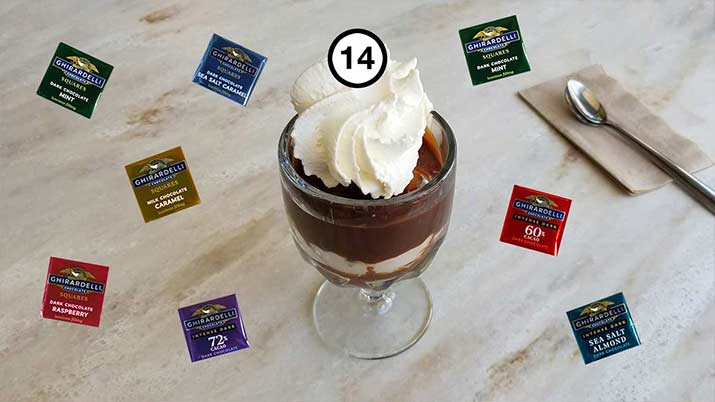 Anyone in the family who loves chocolate, head over to Ghirardelli Square, for ice cream sundaes and chocolates, a San Francisco tradition.
Original Ghirardelli Ice Cream & Chocolate Shop was established in 1852. Inside, kids will have fun watching a flowing chocolate wall and rollers of chocolate swirling round and round. Upstairs, sit in a replica cable car while enjoying sundaes (15 different kinds), milkshakes, cookies, brownies. Chocolate shop has a wide selection of chocolates.
Ghirardelli Square is located at 900 North Point St., Fisherman's Wharf area.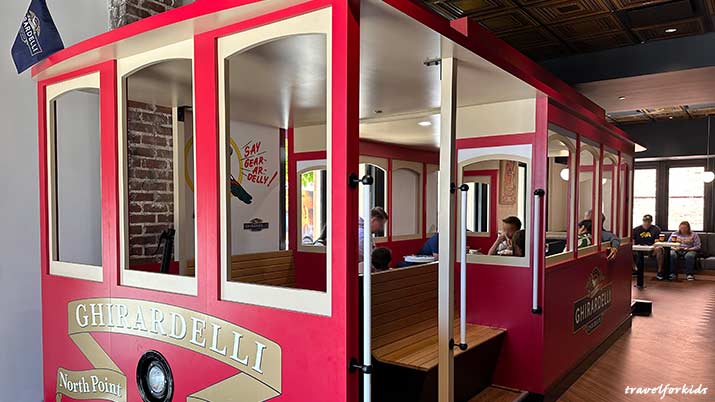 Balclutha sailing ship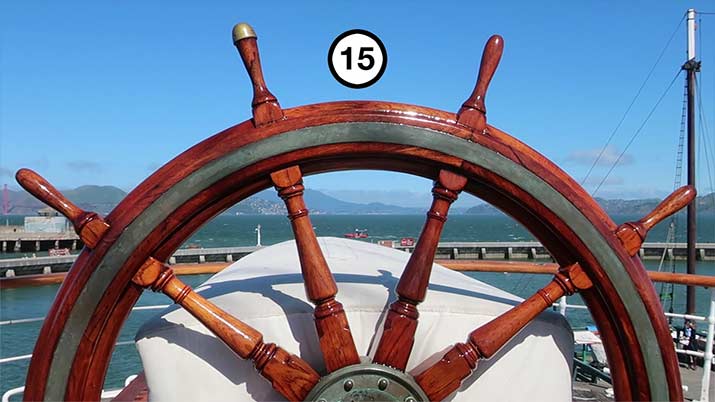 San Francisco is a "city of ships."
Located at Fisherman's Wharf, SF Maritime National Historical Park has visitor center museum and historic ships.
At Hyde Street Pier, kids can take a turn the helm of 1886 sailing ship, the Balclutha. Go down into the ship, tour the captain's comfy quarters and cargo hold.
More historic ships at Hyde Street Pier – passenger and car rail ferry, ocean-going tug, replicas of colorful Italian fishing boats, 1890's houseboat.
In free Visitor Center museum, "A Walk Along the Waterfront" exhibit re-creates scenes of historic San Francisco.
SF Maritime NHP Visitor Center is located on 499 Jefferson St. at Fisherman's Wharf, Hyde Street Pier is across the street from Visitor Center.
Asian Art Museum
San Francisco has always had a vibrant Asian community, and visit to Asian Art Museum is a good introduction to arts and culture of Asia.
In museum galleries are Chinese ceramic horses and camels, Bronze Age daggers and bells, guardian lions squishing their enemies, Japanese suits of armor, swords and masks, Javanese puppets, sculptures from Hindu temples in India.
And don't miss one of our favorites, a 3,000 year old bronze rhinoceros!
Spot boats on the Bay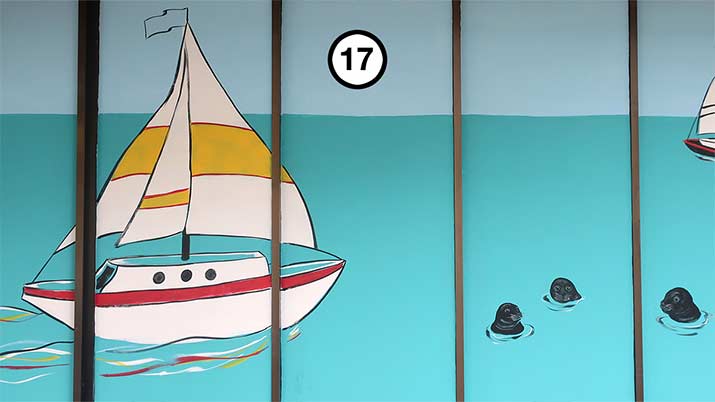 It's fun to watch all the different boats and ships out on San Francisco Bay.
Good views are available from Ferry Building, piers along the Embarcadero, and Fisherman's Wharf.
Look for: Container ships, ferries, sail boats, tug boats pulling barges, pilot boats, water taxis, police boat, fire boat.
Also, at Fisherman's Wharf are colorful fishing boats, and sailing ship Balclutha.
A fun picture book to read:
Boats on the Bay by Jeanne Walker Harvey, Grady McFerrin.
Fresh fortune cookies in Chinatown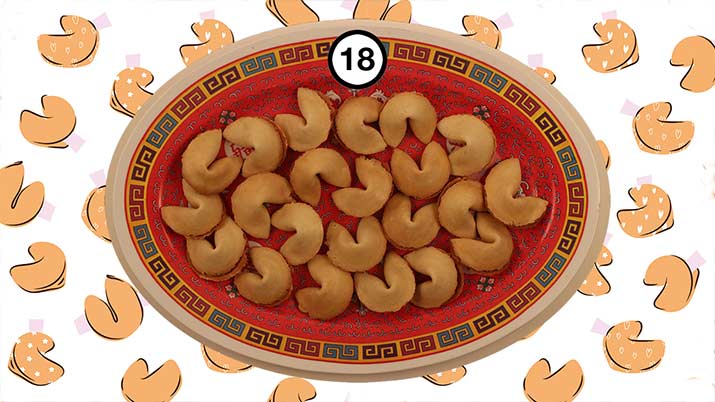 Ever wondered how fortunes get inside fortune cookies?
Watch fortune cookies being made at Golden Gate Fortune Cookie Factory in Chinatown.
Smell of fresh-baked cookies is delicious! Buy a large bag of cookies, and munch away, your fortunes are sure to be sweet.
Golden Gate Fortune Cookie Factory is located at 56 Ross Alley.
Wells Fargo History Museum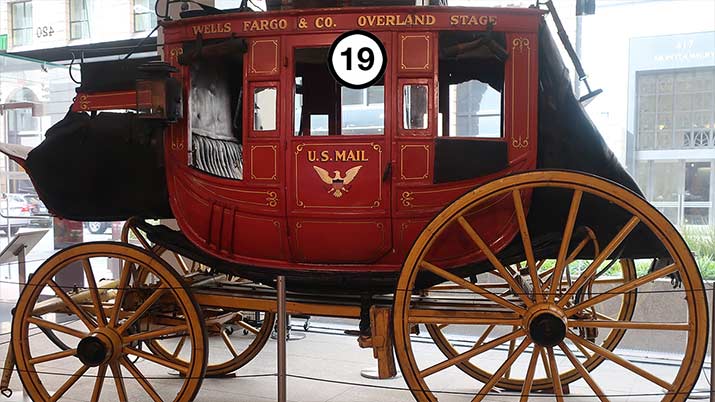 During the Gold Rush, Wells Fargo bank also operated stagecoaches that transported gold from gold fields in the mountains to San Francisco.
In the museum, check out hundred year old stagecoach, bowls of gold flakes, gold coins from the San Francisco mint, gold scales, and strong boxes.
Take the reins to drive a stagecoach (start, stop, how to turn), feel like a passenger on a simulated bumpy stagecoach ride, write your ticket, pack your suitcase, and try sending messages in Morse code on a telegraph key.
Wells Fargo History Museum is open Monday to Friday, 10am to 5pm, 420 Montgomery St. in the Embarcadero neighborhood.
Japantown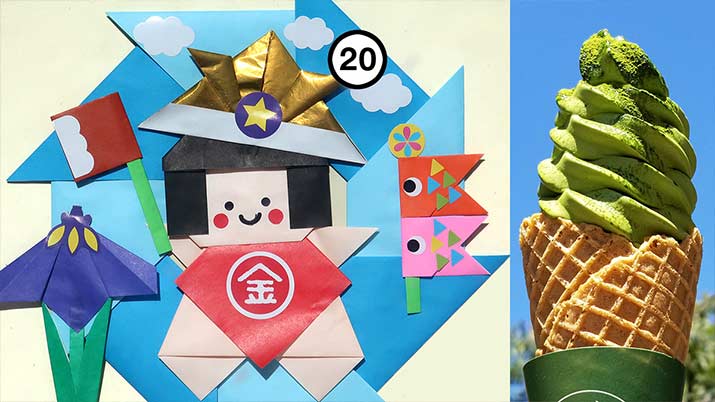 Japantown is a great neighborhood to come for lunch.
Restaurants have steaming ramen, gyoza (dumplings) and sushi. Also try okonomiyaki (Japanese pancake) and takoyaki (octopus and vegetables folded in batter, cooked in a special cast iron pan).
Matcha Cafe Maiko has soft serve vanilla and green tea ice cream, and shaved ice.
At Uji Time Dessert, enjoy ice cream in a Taiyaki cone (shaped like a fish), and mochi ice cream.
Paper Source – Stop into this store to see examples of origami paper folding in very creative shapes – dragons, dinosaurs, birthday cake. Kids can learn to fold origami, plus children's books and beautiful selection of paper to buy.
Tip: Coming up August 5 & 6, 2023 is Nihonmachi Street Fair in Japantown. Play games, sample Asian food, watch world music and dance performances.
San Francisco in toothpicks – Exploratorium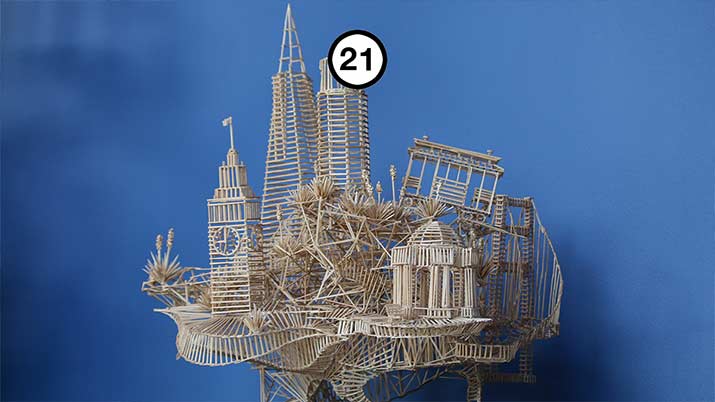 Imagine what you can do with over 100,000 toothpicks and many bottles of Elmer's Glue!
At the Exploratorium, check out "Rolling Through the Bay," created by Scott Weaver.
San Francisco landmarks (Golden Gate Bridge, Chinatown, Ferry Building, Ghirardelli Square, Fisherman's Wharf) are constructed with toothpicks, ping pong balls roll through the city.
Heroes Redwood Grove
In Golden Gate Park, next to the Rose Garden is a mini-grove of redwoods.
Coastal redwoods were planted as a memorial to soldiers of World War I.
Take a walk through soaring redwood trees, light filtering through the branches, the busy city seems far away.
Follow the path east, trail ends at JFK Promenade, behind de Young Museum Observation Tower.
To continue this walk, go into de Young Museum, and take elevator up Hamon Observation Tower. (Tower is free.)
From the top are panoramic views of Golden Gate park, Golden Gate Bridge and Marin headlands in the distance.
F Tram to Fisherman's Wharf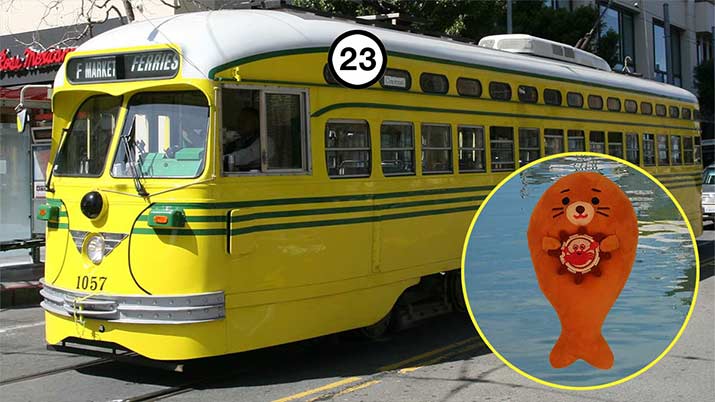 Best way to go to Fisherman's Wharf from downtown San Francisco and Embarcadero – take F line old-fashioned tram cars.
F line starts at Market St. in the city center, goes down Market St. to the Ferry Building, then north around the Embarcadero, to Fisherman's Wharf. Ride ends at Jones and Beach St.
Here's route map: F Market and Wharves
Tip: Use the Clipper card.
Fly kites at Crissy Field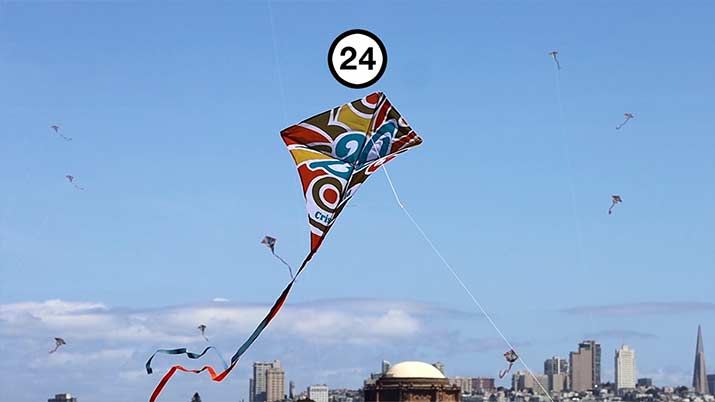 Fly kites at Crissy Field, near the Golden Gate Bridge, also up on hill at Presidio Tunnel Tops Park.
Buy kites at Sports Basement (610 Old Mason Rd.), near Crissy Field and Tunnel Tops Park. Or if you visit Chinatown, Chinatown Kites on Grant St. has a good selection.
Our photo is celebration of Crissy Field 20th anniversary – free kites were given to everyone, the sky filled with kites.
Ferry to Sausalito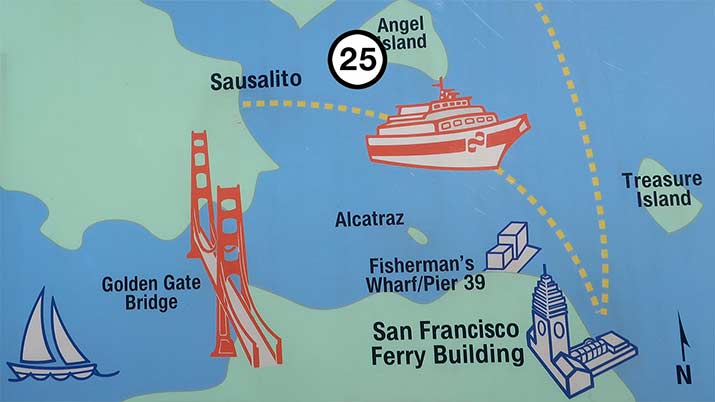 A very scenic, and cheapest, San Francisco Bay cruise is a ferry ride.
From the Ferry Building, take the Golden Gate Ferry to Sausalito.
On the ferry trip to Sausalito, ferry goes right next to Alcatraz Island, and there are super views of the Golden Gate Bridge.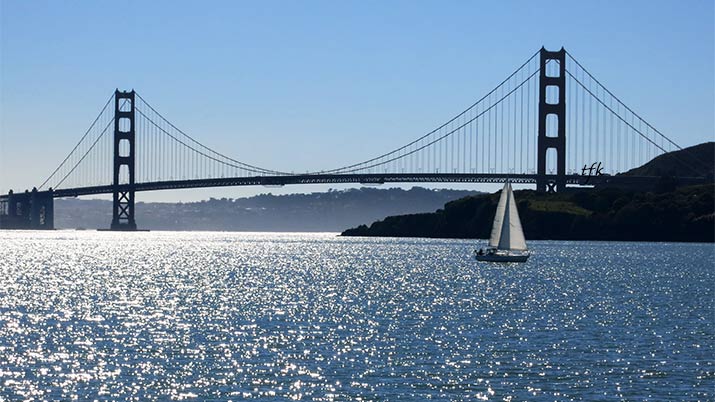 Gelato in North Beach
North Beach San Francisco is also called "Little Italy." Italian immigrants came to San Francisco during California Gold Rush, bringing with them pasta, and ice cream – gelato.
Lush Gelato (520 Columbus Ave.) – Ice cream made from scratch, ingredients from local fruit and dairy farms, menu changes frequently. When we visited recently, flavors included Handmade Cookies & Cream, Dark Chocolate, Fresh Mint Chip, Rocky Road, Creme Fraiche and Baked Apples.
Gelato Classico (576 Union St.) – A "classic" gelato shop, with flavors such as Chocolate Hazelnut, Tiramisu, Spumoni, Stracciatella, blackberry, strawberry, lemon sorbetto.
Washington Square, San Francisco's oldest park, is perfect place to enjoy ice cream. Park also has small playground for toddlers and restrooms.
Walk across the Golden Gate Bridge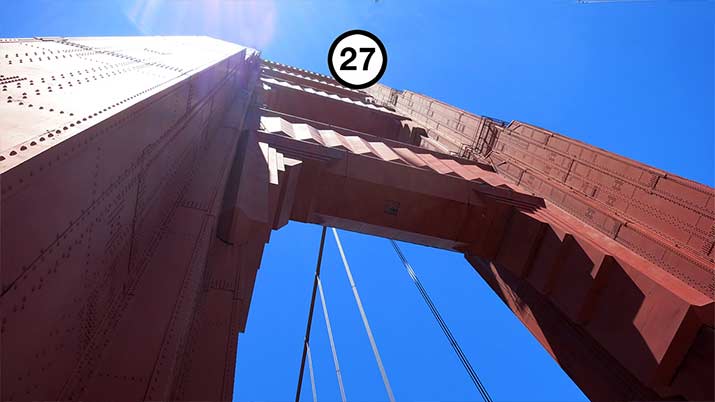 Walking across the Golden Gate Bridge is a unique experience for kids.
The view from the bridge is spectacular – city skyline, San Francisco Bay, Marin Headlands, Pacific Ocean (and sometimes fog) rolling in.
At the south entrance to the bridge, on the east side is a wide pedestrian walkway, okay for strollers.
Before walking over the bridge, check out exhibits about construction of the bridge. Round House Cafe has hot drinks, cold drinks and sandwiches.
Car parking is limited at south entrance to the bridge, so best option is rideshare, or public transportation.
Take Muni bus #28 from Van Ness and North Point St. at Fisherman's Wharf.
Tip: In summer, weather can be foggy, walking on the bridge is often windy, bring jackets.
Yerba Buena Gardens Festival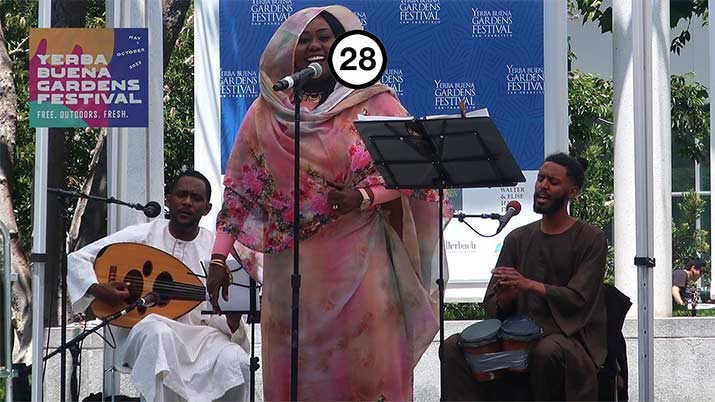 Yerba Buena Gardens Festival presents free music, dance, theater, and children's programs, outdoors.
The Festival brings musicians from all over the world to share their music and culture. One summer we listened to "Tunes of Sudan" (photo above), sitting on the grass, eating our picnic lunch.
Here's the music schedule.
Programs for kids include juggling and clown acts, rhythms and music, Chinese acrobatics. All performances are in Children's Garden, near the carousel.
Check out the kids show schedule for July and August.
Yerba Buena Gardens is located on Mission St., between 3rd and 4th Sts. across from SFMOMA museum.
Fairy doors – Golden Gate Park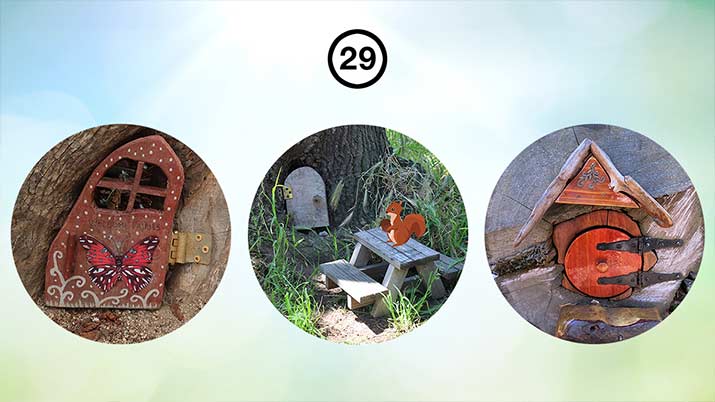 Did you know there are fairy doors in Golden Gate Park, San Francisco?
Fairy doors are miniature doors, set in an opening at base of a tree, or a fallen log. Hinged doors open up – inside are often flowers, or sometimes notes for fairies.
Read our blog post about three fairy doors, and maps to locate each door in the park: Fairy Doors in Golden Gate Park
"Welcome Fairies!"
Toddler Tuesday – Salesforce Park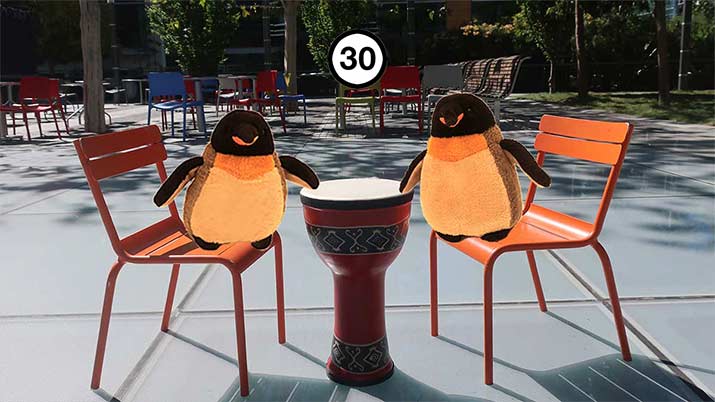 In Salesforce Park, every Tuesday and Thursday morning, it's music or story time for toddlers.
Hello to blue sky, so glad to see you.
Hello to the trees, so glad to see you.
Hello to everybody, so glad to see you.
Music on Tuesday, there are rhymes, songs, shake to the beat, wave scarves up high, then down low, dance around, play tambourines and drums.
Toddler Tuesday is 10am, Toddler Thursday 10:30am, on the Main Plaza in Salesforce Park.
Cal Academy – World's Largest Dinosaurs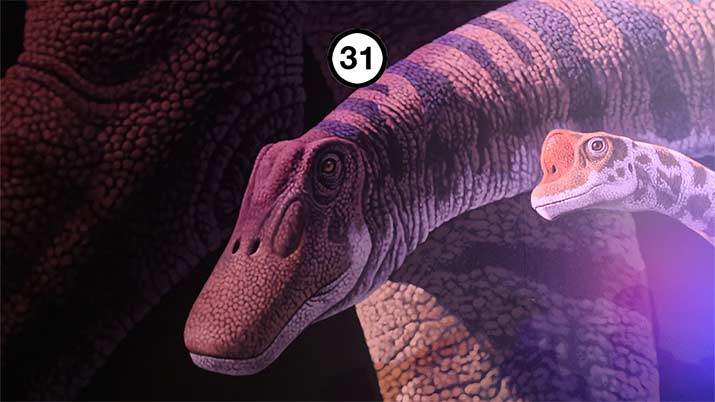 Exhibit on now, at California Academy of Sciences – The World's Largest Dinosaurs.
Life-size models of dinosaurs, step on a dinosaur footprint, see heart and lungs of 60ft dinosaur Mamenchisaurus, nest of dinosaur eggs, dinosaur teeth, compare dinosaur leg bones to human skeleton.
Also, Dinosaur Storytime 10:15am daily, East Garden.
On Travel for Kids, find detailed information about many more San Francisco fun things to do with kids.
Also Tips for San Francisco, including best hotels for families.