Thinking of family vacations to Yellowstone and Grand Teton National Parks this summer?
Find out what facilities are available, fun things to do with kids, tips for where to stay, children's books and guides about Yellowstone and Grand Teton.
Yellowstone National Park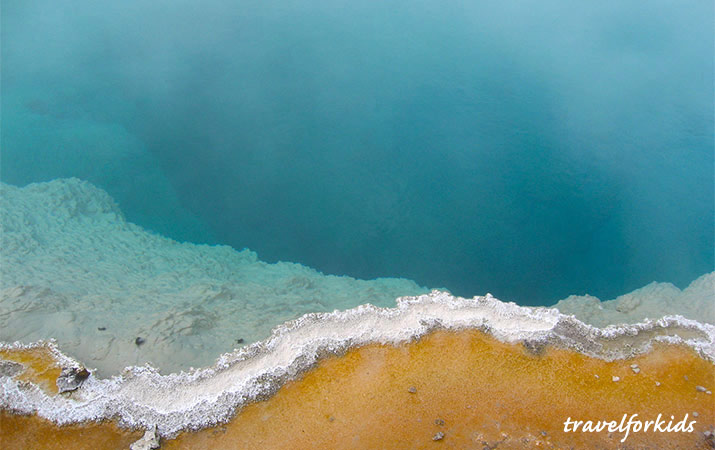 Yellowstone is a remarkable landscape – the most geysers anywhere in the world, brilliant turquoise hot springs, bubbling mud, steaming creeks, powerful waterfalls, steep canyons, a huge lake and abundant wildlife.
Tip: Norris Geyser Basin is closed until further notice.
Here's facilities in Yellowstone open this summer
All entrances and roads in the park
Trails and boardwalks
Lodges, cabins, hotels inside park
Bike rentals at Old Faithful
Boat rentals
Food services, restaurant dining, general stores
Visitor centers
Campgrounds*
Campgrounds closed for season are Norris, Pebble Creek, and possibly Tower Fall campgrounds. Some Yellowstone campgrounds require reservations (available up to 6 months in advance).
Here's fun things to do with kids in Yellowstone, and travel tips.
Old Faithful & Around
Grand Canyon
Lamar Valley
Mammoth Hot Spring & Gardiner
Lake Village – West Thumb
Tips for Yellowstone with kids
Grand Teton National Park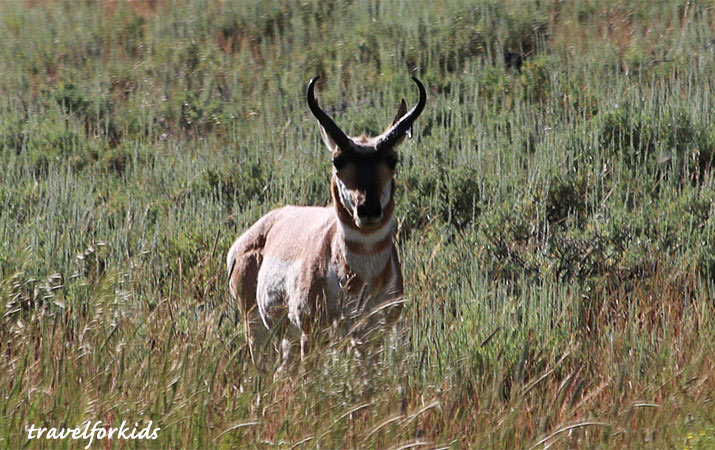 Grand Teton has spectacular scenery, snow covered peaks and wildflower covered meadows, kids can hike to high mountain waterfalls and lakes, bike for miles, float down the Snake River, and spot amazing wildlife in their natural habitat.
Grand Teton NP is open year round, here's what's available in summer:
Day use hiking trails
Bike trail, bike rental
Fishing in lakes and rivers
Lodging
Park roads
Rafting
Horseback riding
Visitor centers
Campgrounds*
Grand Teton requires campground reservations for all campgrounds in the national park (you can reserve up to 6 months in advance).
For the best wildlife spotting, head to Antelope Flats and Gros Ventre Rd. in the early evening. Our favorite hike is Cascade Canyon, and we did see a moose at Moose Junction.
Grand Teton Wildlife
Moose Junction
Jenny Lake – Cascade Canyon
Where to stay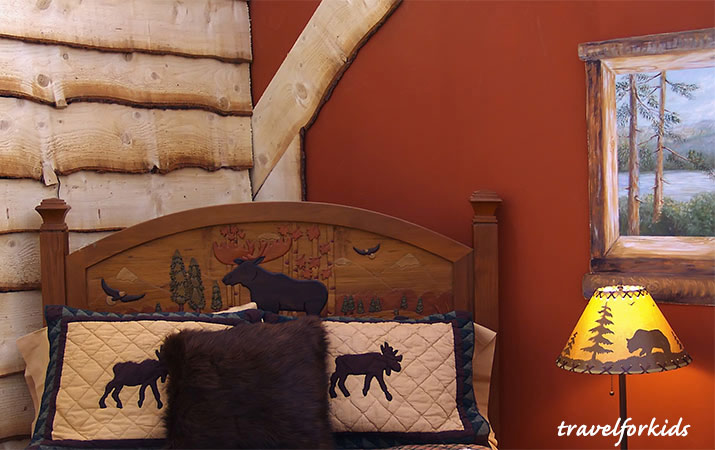 On Travel for Kids, we recommend family friendly hotels, lodges, cabins, vacation rentals for family vacations in Yellowstone and Grand Teton.
Visiting Grand Teton, our favorite place to stay is Jackson Hole area, including town of Jackson and Jackson Hole Mountain Resort.
Check out Travel for Kids selected list of Jackson Hole family vacation rentals and Jackson Hole family hotels.
Yellowstone family hotels are available in West Yellowstone or Gardiner outside the park, hotels and cabins inside Yellowstone National Park are open in summer.
Children's and Guide Books
What I Saw in Yellowstone by Durrae Johanek, Christopher Cauble.
Kid's guide to geysers and wildlife in Yellowstone, and also keep track of different animals you'll see. Info and photos about bison, elk, deer, coyote, gray wolf, grizzly bear, chipmunk, raven, osprey, bald eagle, white pelican, and where to locate the wildlife – very handy. (Picture – Activity book)
Volcano Dreams: A Story of Yellowstoneby Janet Fox, Marlo Garnsworthy.
Did you know Yellowstone is a giant volcano that popped its top millions of years ago? All those mud pots, steam vents, geysers and hot springs are heated from fiery magma deep in the earth. Beautifully illustrated, story of eruptions that formed Yellowstone landscape, and wildlife that lives here today. (Picture book)
What I Saw in Grand Teton by Julie Gillum Lue, Christopher Cauble.
Kid's guide to wildlife, peaks, lakes, rivers, flowers, trees in Grand Teton. Info, photos and where to see moose, bison, pronghorn, elk, mule deer, beaver, black bear, bald eagle, osprey, red squirrel, white pelicans. (Picture – Activity book)
Grand Teton National Park by Jodie Shepherd.
Explore Grand Teton with Ranger Red Fox – how the mountains were formed, Snake River, over 100 lakes, amazing animals, mini-field guide, wildflower tracker, map. Fun for younger kids. (Picture book)
Also, easy reader for older kids: Grand Teton (A True Book: National Parks)
Yellowstone Treasures by Janet Chapple.
Our favorite guidebook to Yellowstone National Park – detailed descriptions of the five main roads through the park, nature trails, geyser basin walking tours, driving distances, geological history, animals to look for, photos, color maps, campgrounds. (Guidebook)
A Field Guide to Yellowstone and Grand Teton National Parks by Kurt F. Johnson.
A super field guide for Yellowstone and Grand Teton – it includes mammals (bison, elk, pronghorn), birds, fish, reptiles, insects, plants, tracks & scat. Illustrations for each entry, and clearly organized. (Guidebook)