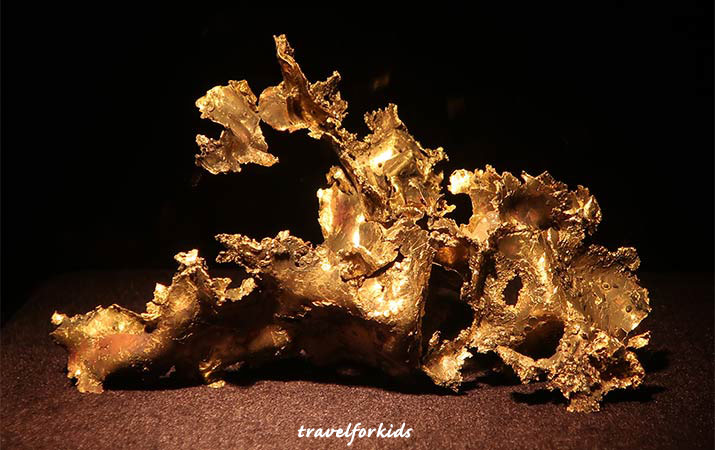 Spring, summer and fall are a wonderful time to explore California Gold Country.
Here's our four favorite museums where kids can find out how the California gold rush began, life in boom towns, mining processes and tools, and, of course, see glittering gold nuggets.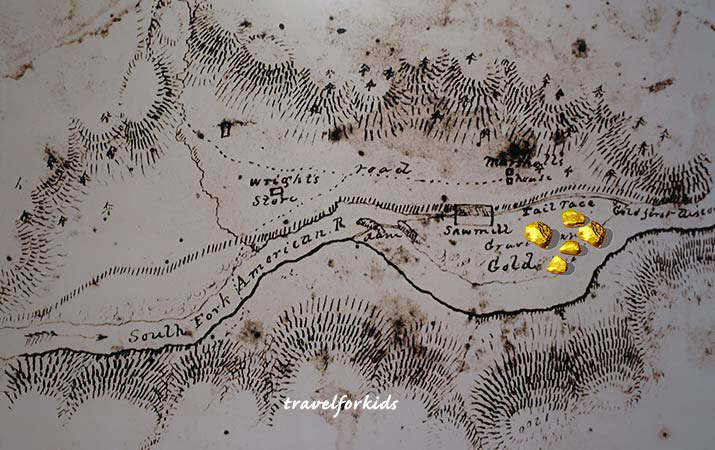 In January 1848, gold was discovered by James Marshall, while building a sawmill for John Sutter on the American River.
By summer, mining towns popped up and prospectors were gold panning and digging up the Sierra Nevada foothills.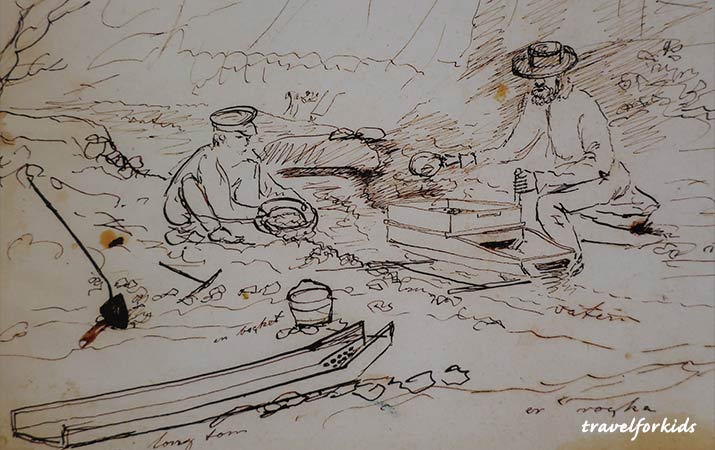 At the beginning, miners could use gold pans or simple wooden "rocker" boxes to find gold flakes and nuggets near streams and rivers.
When the "easy gold" was gone, miners began digging deep tunnels in hard rock to find veins of gold, then started hydraulic mining, using powerful nozzles to wash away whole hillsides and expose the gold.
Along Highway 49 old mining equipment remains outdoors today, metal ore carts, stamp mills to crush the ore, giant wheels to carry away mining debris, and piles of gravel and sand left by hydraulic mining.
Visit four of our favorite California gold rush museums in Old Sacramento, Auburn, Coloma – Marshall Gold Discovery SHP, and Mariposa.
Sacramento History Museum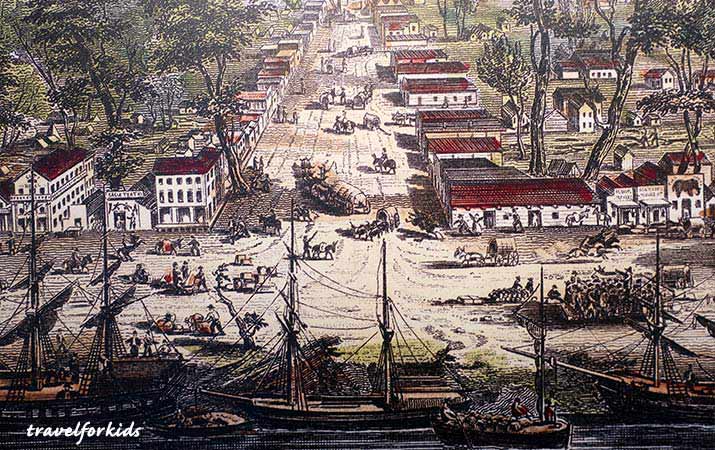 In the early days of gold rush, Sacramento was a boomtown where miners arrived from San Francisco by steamboat, then headed out to the gold fields. By 1849, Sacramento had hotels, stores (merchants made fortunes selling mining supplies), banks, a very busy waterfront.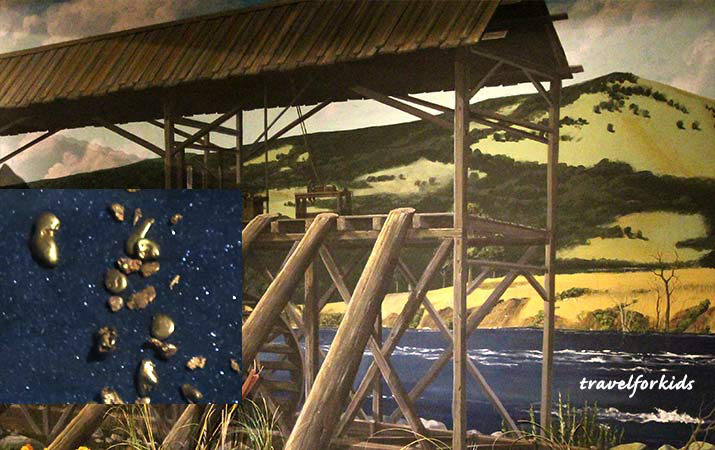 On the second floor in the museum are exhibits, artifacts and photos of gold miners and mining camps. Walk though a reconstructed mine tunnel, check out a large diorama of Sutter's Mill where gold was discovered, and another diorama of hydraulic mining. Tip: To see an actual hydraulic mining site, visit Malakoff Diggins State Park, near Nevada City.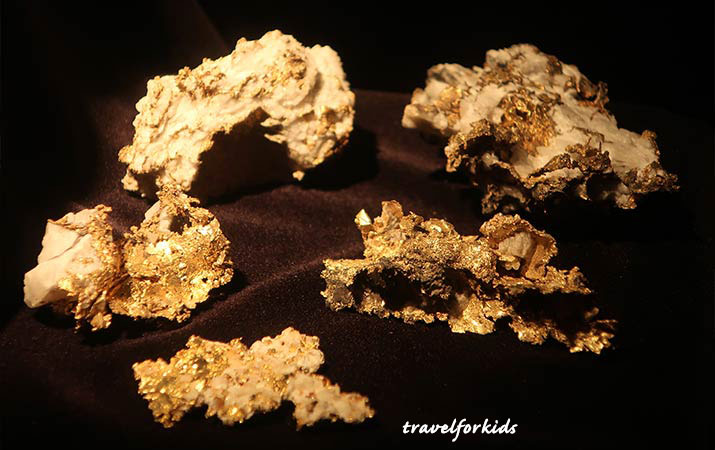 Most eye catching are display cases filled with bright gold nuggets, gold coins, pocket watches, lockets, pendants, pins!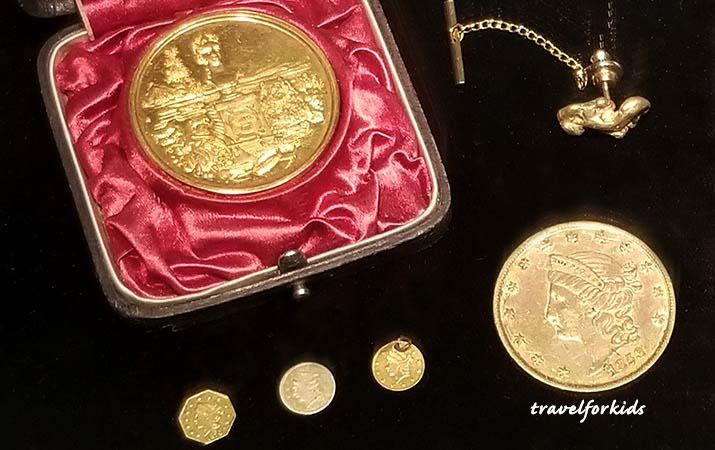 Sacramento History Museum, located 101 I Street, Old Sacramento, is open daily.
Auburn Gold Rush Museum
Step into a mining camp diorama (check out inside of the tent to see how a miner lived, tools are on the left). Here kids can pan for gold, they'll find real flakes in the bag of dirt.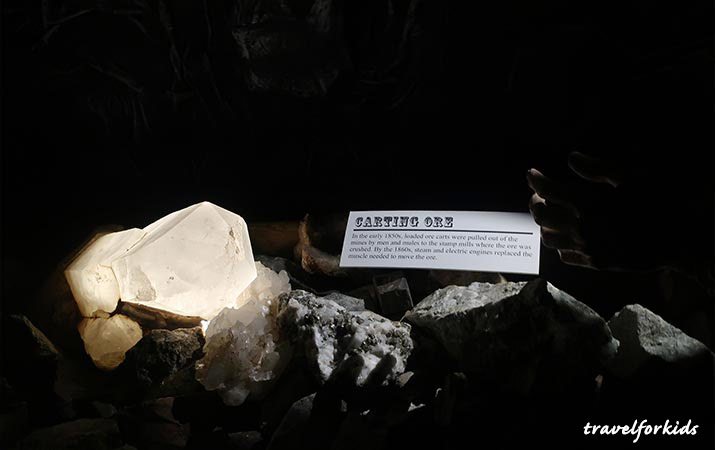 Continue up the ramp to a reconstructed hard rock mine tunnel, miners working away in the darkness with heavy hammers and dynamite (sound effects add to the effect).
On the second floor are exhibits – how stamp mills work to crush the ore, assaying the ore to determine gold content (and value of the mine), hydraulic mining with pressurized water nozzles to wash away whole hillsides (practice was discontinued, due to flooding downstream), and abandoned ghost towns.
Gold Rush Museum, located on 601 Lincoln Way in Auburn, is free.
Coloma – Marshall Gold Discovery State History Park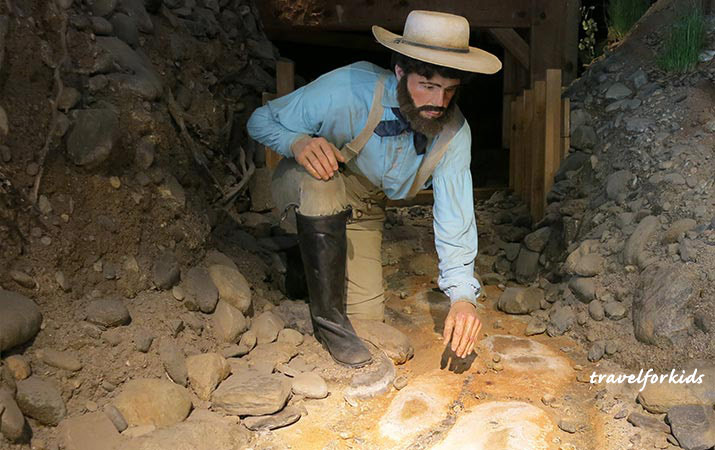 Gold was discovered by James Marshall on Jan. 24, 1848, along the American River here in Coloma.
In the Visitor Center museum are two full-size dioramas of James Marshall finding shiny pebbles, then putting the tiny nuggets on top of his hat, plus a display of gold nuggets, scales and miner's possessions.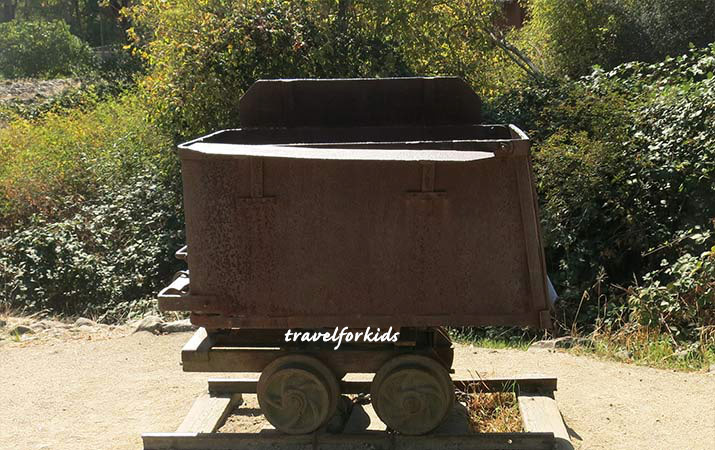 Outside the museum wander around mining equipment, ore carts, small stamp mill, hydraulic mining nozzle, and look inside a miner's cabin with simple wooden furnishings.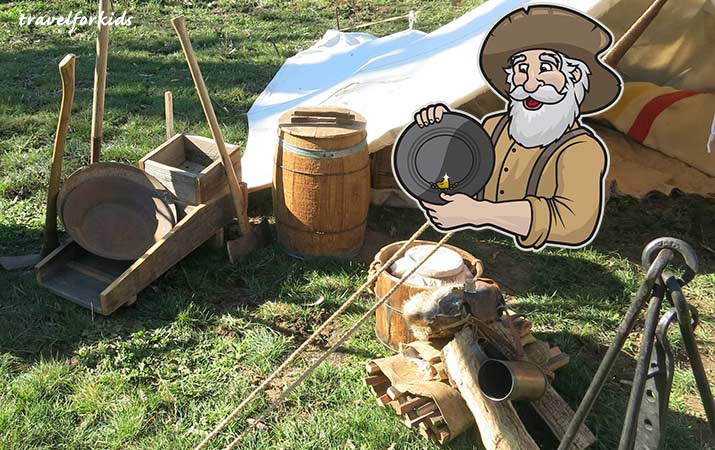 In January is Gold Discovery Day, living history at Coloma, celebrating the event that started the California gold rush. Learn about daily life of miners and pioneers in gold towns, kids can pan for gold.
Marshall Gold Discovery State Historic Park is located in Coloma, check out park website calendar of living history events.
Mariposa California State Mining and Mineral Museum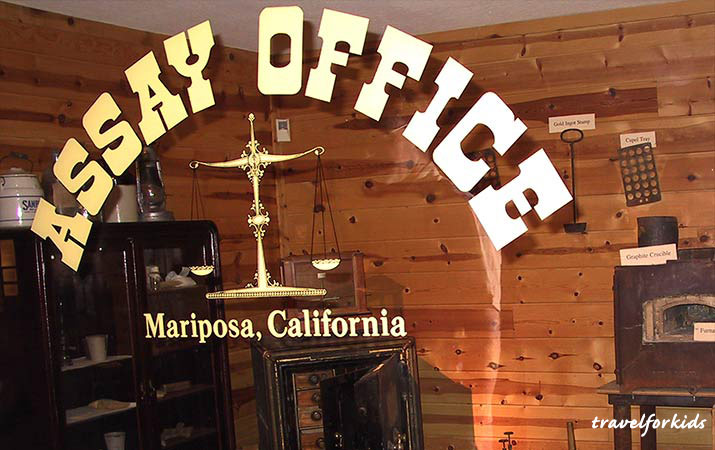 Find out about California mining past and present, and walk through a mine tunnel reconstruction. Don't miss really fine stamp mill model and Mariposa Assay Office (where miners found out how much their ore was worth).
You may be hit with gold fever when you see the Fricot Nugget, almost 13 pounds of crystallized gold, also replicas of ten very large gold nuggets found in California.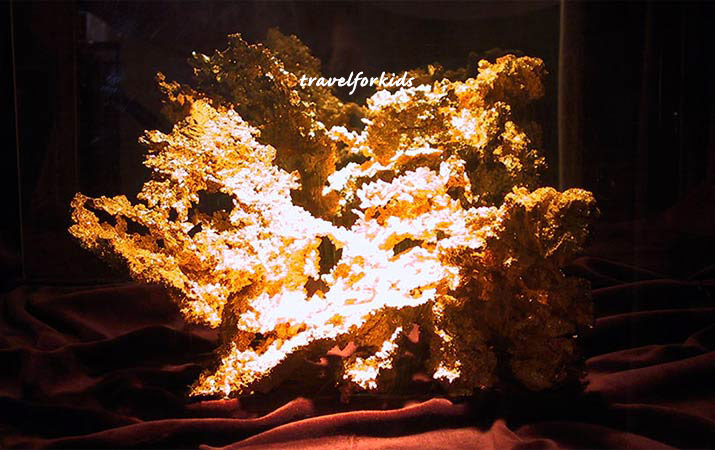 California State Mining and Mineral Museum is located in Mariposa, at the Mariposa County Fairgrounds.
On Travel for Kids, find more detailed information about visiting California Gold Country with kids, and Gold Country family hotels.