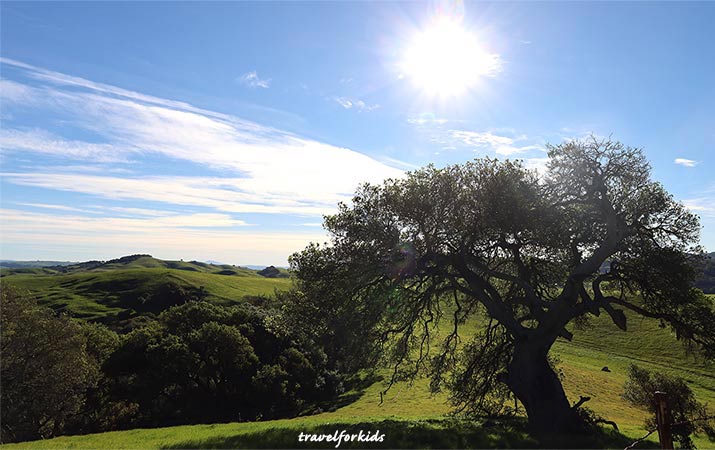 This month, Sonoma County is green from winter rains, and perfect for a hike and picnic on sunny day.
Last Saturday we took a trip to Petaluma to explore Helen Putnam Regional Park, and also shop at our favorite year round farm stands.
Trails in the park are good for kids of any age (one path is paved, easy for strollers), also grandparents.
Main parking lot is located at 411 Chileno Valley Rd. Next to the parking lot are shaded picnic tables, restrooms and children's play area.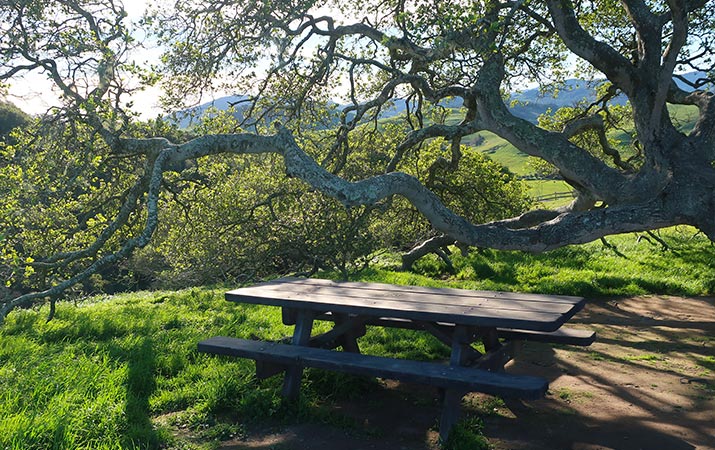 We started our hike walking up Panorama Steps to top of the hill, which has a lovely shaded picnic table under the oak trees.
We took the Pomo Trail, then turned onto the Panorama trail that goes on the wide, level ridge.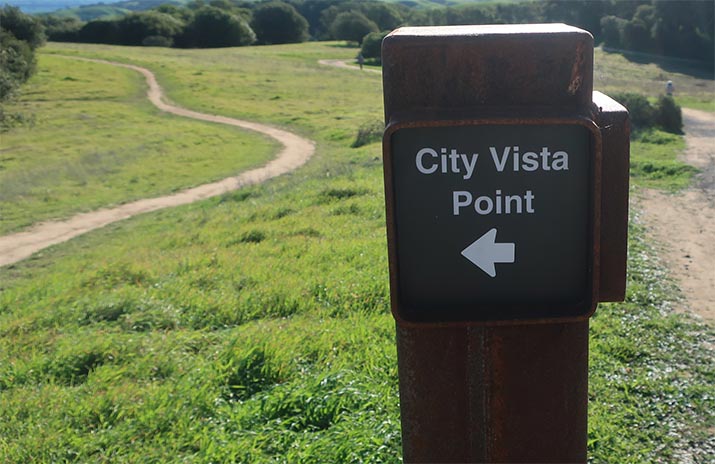 We detoured to City Vista Point, with views of the Sonoma Valley to the east, and a big picnic table.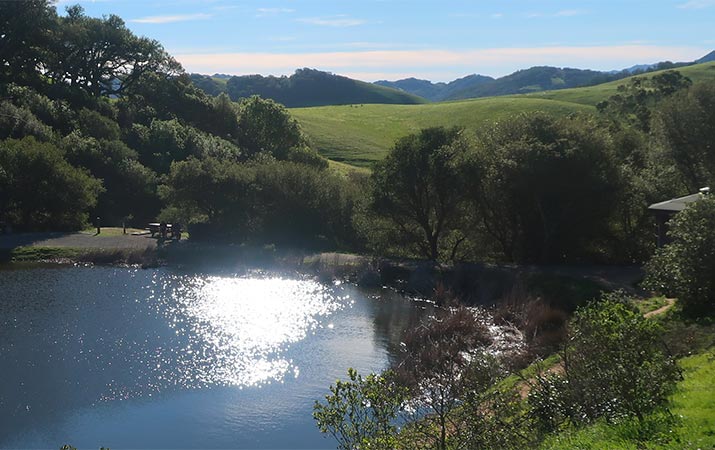 We continued down the Panorama Trail, taking a detour on the South Loop Trail, then back down the Yarrow Trail to Cattail Pond (more picnic tables).
Completing the loop, we returned to parking lot on the Ridge Trail. Alternative path from the Cattail Pond, take the paved service road.
Here's the trail map: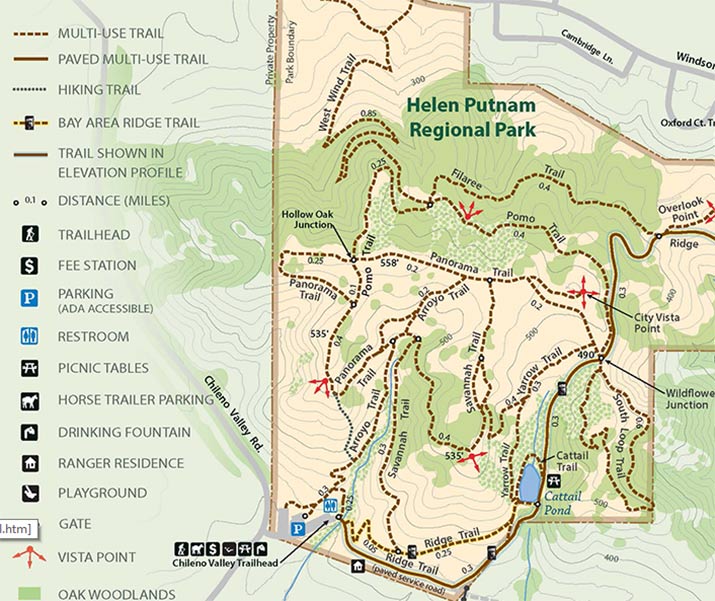 Throughout the park are plenty of shaded benches and picnic tables.
If you bring a picnic, be sure to pick up all your trash and take it with you back to the parking lot, where there are trash cans.
Best time to visit the park is late winter and spring. In spring, bright orange California poppies bloom on the hillsides, along with array of blue, yellow and white wildflowers throughout the park.
Tip: In shady spots, we did see some poison oak next to the trail. Keep an eye out.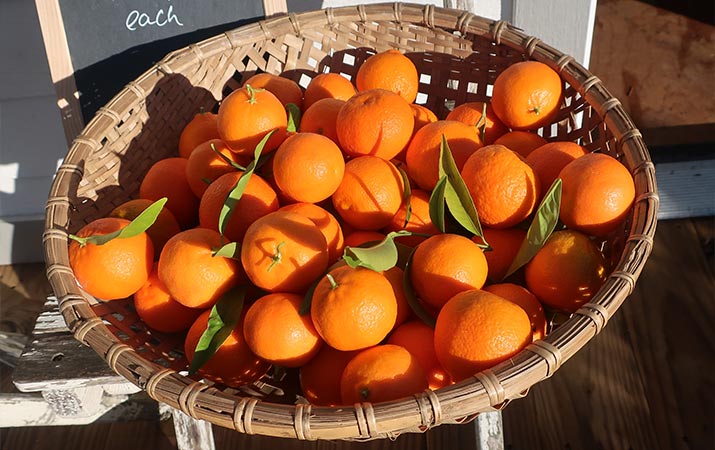 Of course, along with our hike and picnic, we had to stop at our favorite farm stands, for super fresh fruits and vegetables, eggs and bread.
Tenfold Farm and Live Oak are honor farm stands, open on Saturday year round.
Downtown Petaluma has everything you'll need for a picnic – pick up sandwiches at Petaluma Market and Rayley's supermarket, pastries at Stellina Pronto, Petaluma Pie Company,
Find more fun things to do with kids in Petaluma on Travel for Kids, and check out out list of Sonoma County family hotels and Sonoma County vacation rentals.
Map from Sonoma County Regional Parks website:
http://parks.sonomacounty.ca.gov/Visit/Helen-Putnam-Regional-Park/