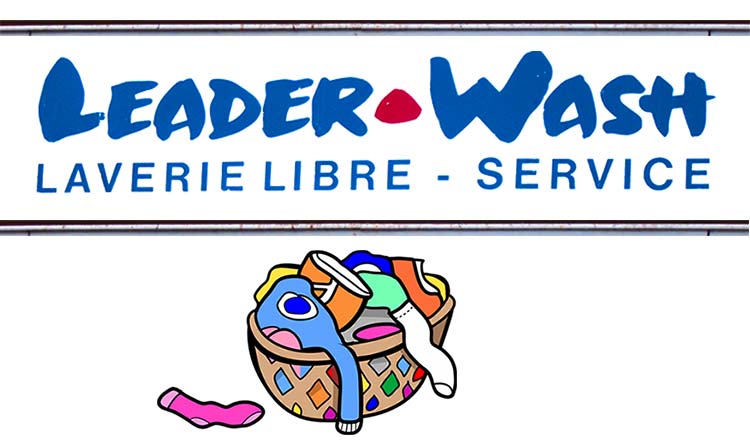 Traveling with a family (or maybe it's just that we have boys), it seems that just a few days into our trip, already laundry is piling up.
Here's a few tips on and getting laundry done.
In Europe, hotels will arrange for laundry, but it will be very pricey for a family. Staying in a big city, your best bet is a laundromat, also called a laundrette, wasserette, wascherei, waschsalon, laverie libre service. Ask at your hotel for a neighborhood self-service laundry, or search online listings (search terms, use the words listed above, depending on the country).
Tip: Laverie libre service is French for self-service laundry. In Scotland, a "service wash" means leave your laundry in the morning, and pick it up later in the day.
Gather up all the grubby clothes and haul it to the laundromat in one sitting. Be sure to have lightweight laundry bags in your luggage to organize dirty clothes.
Go early in the morning, you'll need more than one washing machine. Most laundromats have soap packets to buy, and have local currency coins for the washing machine and dryer. Usually directions for the washing machine are written in English.
In Asia and South America, arranging laundry through the hotel is usually very affordable. However, it may take 24 hours to come back, so plan accordingly. It's also a good idea to count socks, pants, shirts etc., to be sure nothing has gotten lost.
The ideal option is a "guest laundry" (coin-operated washer and dryer) right in your hotel. First thing in the morning, or after the kids are in bed, pop in a load of laundry or two. This is such a real convenience, in our Travel for Kids family hotels, we always note when a guest laundry is available.
A delightful laundry experience was St. Phillips Hotel in Montreal. The guest laundry is right across from the indoor swimming pool (good year round). Kids swam in the pool, we checked the laundry, from time to time. So much more relaxing than watching the dryer go round and round in a laundromat.