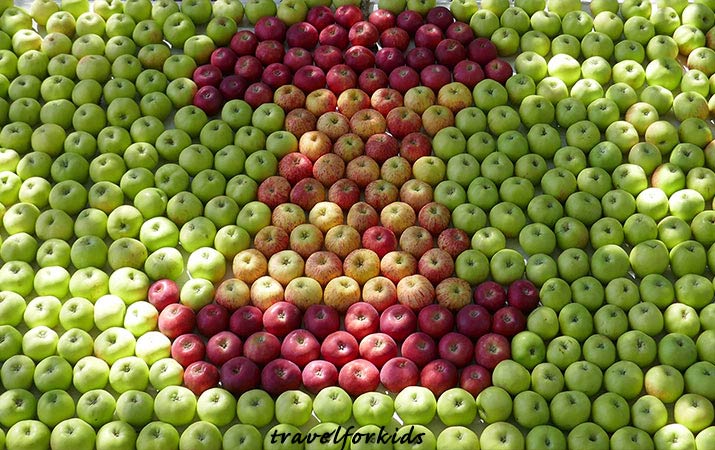 Every August, the Gravenstein Apple Fair is a popular event for families, so we drove out to Sebastopol last weekend.
Sonoma County is home to numerous working farms and orchards. Gravenstein apples have been grown in the county since the 1880's, but kids may not have tasted this heirloom apple, especially apples fresh off the tree.
The Gravenstein Apple Fair celebrates not just apples, but also working farm life – many farms in Sonoma County are family owned.
Kids have fun seeing old- fashioned gas engines chugging away and washing machines that could also make ice cream, petting dairy cows, pigs, mini-horses, and pygmy goats, making a seed mosaic, running around a hay maze, and climbing on tractors.
Some of our favorite things to see and do at the fair: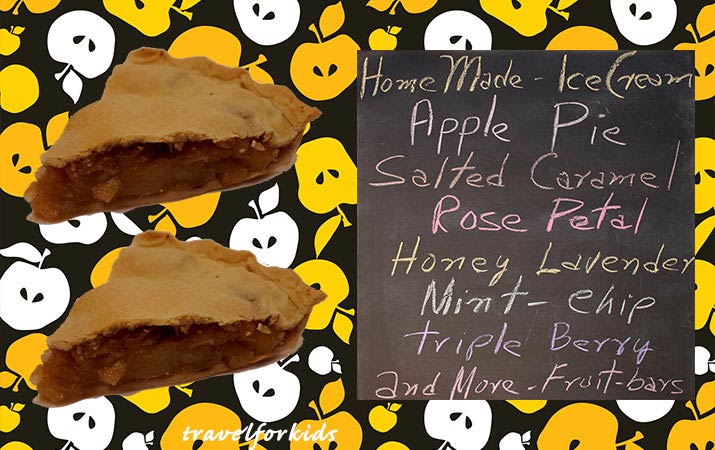 Kids will want to taste the Gravenstein apple!
Don's miss cups of delicious fresh pressed apple juice. At one booth, kids can try the apple press, where apples are fed into a chute, and pressed by hand.
Around the fair, try these tasty apple dishes:
Apple fritters – Apple slices are fried in "grandma's" secret batter, and sprinkled with powdered sugar.
Apple pie – Different booths have slices and whole apple pies – we enjoyed apple pie from the local community church, where proceeds benefit scholarships for kids.
Apple pie ice cream – We weren't sure it would really taste like apple pie, but it does, and it's cold and refreshing on a hot day.
Caramel apples – Sticky and special with the Gravenstein apple.
To take home, buy organic Gravenstein applesauce, apple juice, and apple cider.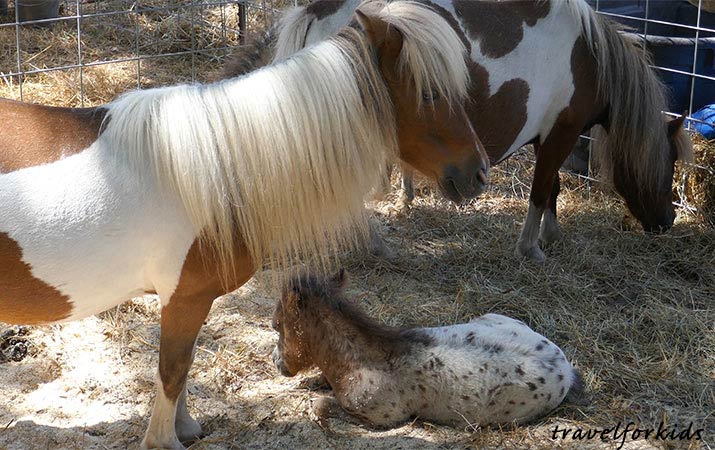 Kids can meet and pet farm animals – big black and white dairy cow, fluffy llamas, miniature donkey, tiny pigs, goats, lambs, miniature horses (two foals were adorable), zebu miniature cow, and Scottish highland cattle.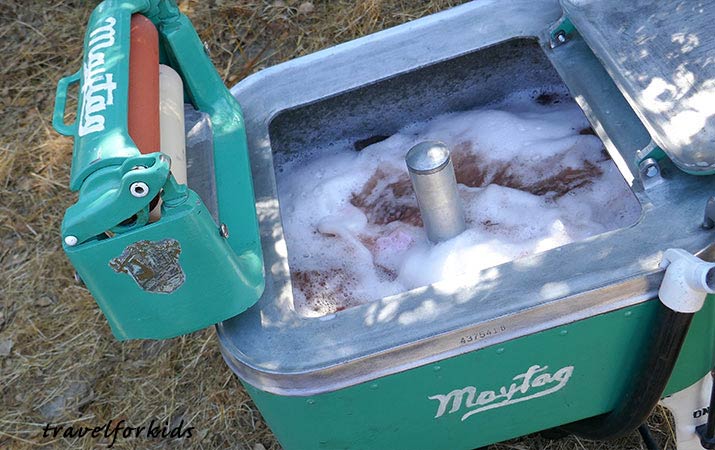 In the early twentieth century, gas engines powered farm equipment. Kids cans see still-running gas engines that powered water pumps, saw mills, corn and flour grinding, apple pressing.
Our favorite – a 1926 washing machine with wringer. The washing machine not only washed clothes, it could also churn butter, grind meat, and make ice cream!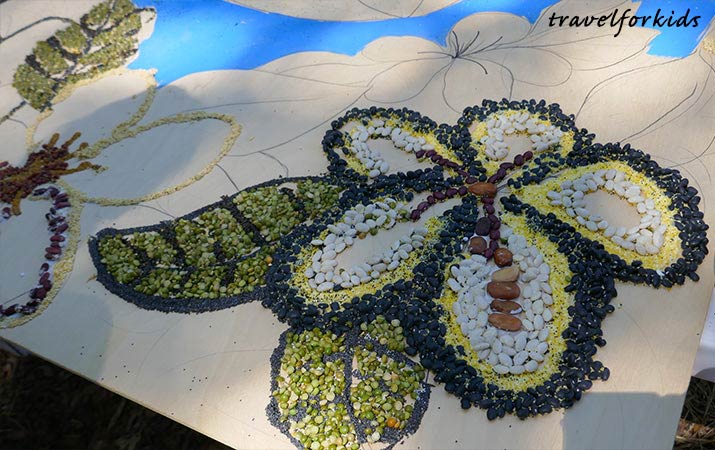 In the Kids Area was a hay bale maze, tractors for kids to climb on, horse drawn wagon rides, arts and crafts, such as make a seed mosaic or wool butterflies, face painting, and wildflower seed balls (to take home and plant).
The two day festival also included events such as apple juggling and pie eating contests for both kids and adults, demonstrations of cow milking and sheep shearing, storytelling and puppet shows, live music.
At the fair find plenty of delicious food from local producers – artisan cheese, barbeque, sandwiches, fresh lemonade, desserts, ice cream and more. And for adults, micro-brew hard ciders and wine tasting.
And pick up bags of Gravenstein apples to take home.
The Gravenstein Apple Fair is located at Ragle Ranch Regional Park in Sebastopol. Even without the fair, it's a charming park, with lots of shady oak trees, large children's play areas and picnic tables.
And more fun things to do with kids in the Sonoma Valley on Travel for Kids and fun places to stay: Sonoma Family Hotels.