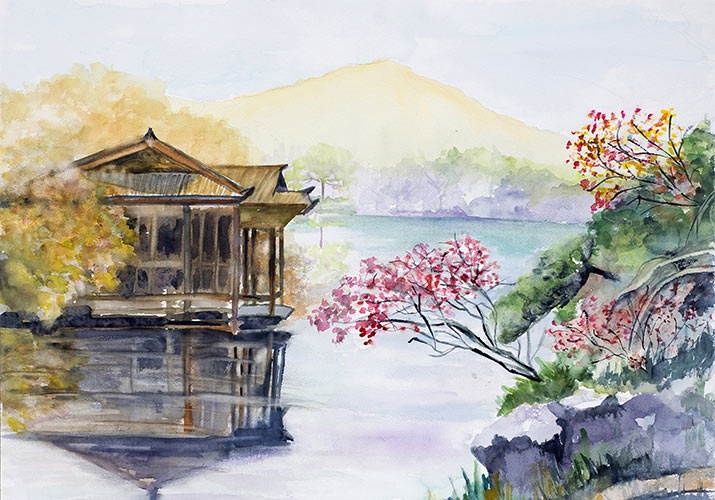 Hangzhou, 'City of Heaven', was Marco Polo's favorite city in China.
Marco Polo wrote, "it is without a doubt the finest and most splendid city in the world." Centuries later, Hangzhou's West Lake, the imperial pleasure garden with pavilions, bridges, temples and spacious lake for boating, is beautifully preserved.
In the late 13th century, Marco Polo visited Hangzhou many times, traveling around China as the "eyes and ears" of Kublai Khan. Not only was Marco Polo taken with the natural scenery, but Hangzhou (also called Kinsai, Quinsai, Hangchow) reminded him of Venice.
Surrounded by water, Hangzhou was situated on a large river at the edge of a bay, with many canals and stone bridges. Marco Polo observed some of the bridges were high enough for tall masted ships to pass underneath. Throughout the city, boats transported rice, fish, fruit, vegetables, flowers, people.
Marco Polo was very impressed by the Hangzhou marketplaces. He describes market squares, filled with vegetables and fruits – fragrant pears weighing 10 pounds, delicate peaches – meat of all kinds, fresh fish from the lake and ocean nearby, perfume, spices, gems, and pearls.
Hangzhou was the capital of the Southern Song dynastry from 1132 until the Mongols conquered southern China. The Polos accompanied Kublai Khan on his conquest of Hangzhou in 1276. Marco Polo described the king's palace in Hangzhou as large enough to accommodate 10,000 persons, and magnificently decorated, "On every wall and every ceiling nothing met the eye but a blaze of gold and brilliant color." Court banquets would last for days, with guests decked out in robes of silk and gold, glittering with precious stones.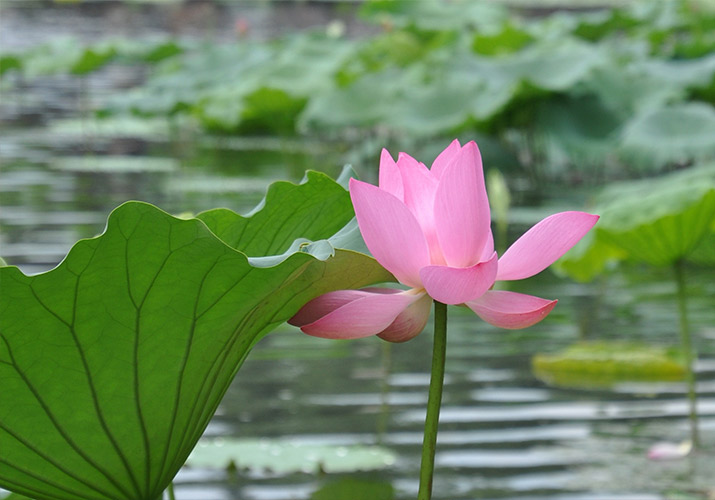 The natural scenery of West Lake (Xi Hu) was enhanced by pavilions for moon viewing, causeways for strolling to islands, weeping willows and flowering trees along the water and inspired Chinese poets. This Song dynasty poet wrote:
The lovely Spring breeze has come
Back to the Lake of the West
The Spring waters are so clear and
Green they might be freshly painted.
The clouds of perfume are sweeter
Than can be imagined. In the
Gentle East wind the petals
Fall like grains of rice.
"Spring Day on West Lake" by Ouyang Xiu, translated Kenneth Rexroth, One Hundred Poems from the Chinese (1)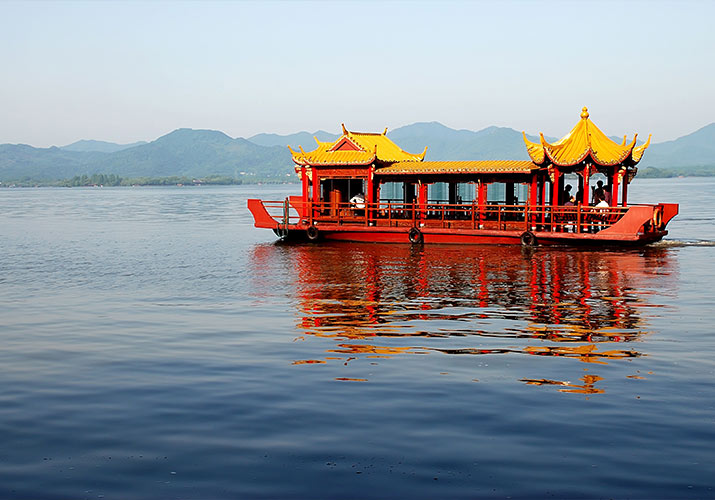 Boating on the lake was also enjoyed by everyone in the city. Marco Polo enthusiastically notes," The lake is provided with a great number of boats or barges, big and small, in which the people take pleasure-trips for recreation." The roof-covered boats were comfortably furnished with fine tables and chairs, and everything needed for a party. Pleasure boating on West Lake is just as popular today!
Hangzhou is a day trip from Shanghai, find more details about fun things to do with kids at West Lake: Hangzhou.
Go on your own voyage of exploration, read children's books about the extraordinary journey of Marco Polo, including his visits to Kinsai (Hangzhou).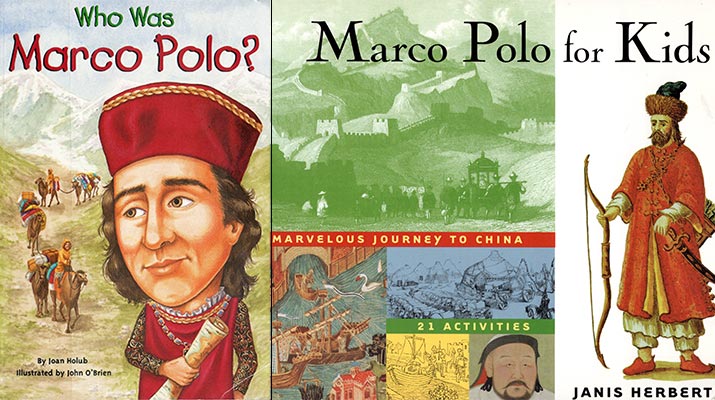 Who Was Marco Polo? by Joan Holub, John O'Brien. Illustrated biography of Marco Polo, growing up in Venice, leaving home with his father and uncle to travel to China, crossing the Gobi Desert, years with Kublai Khan, perilous sea voyage home. (Chapter book)
Marco Polo for Kids by Janis Herbert. Marco Polo's journey to Asia and back to Venice, with 21 activities to do: draw a map, make a Persian mosaic, miniature clay warriors, dragon mask, paper lantern, drink spiced tea, paint a Chinese-style painting, and more. Excellent cultural background about the countries Marco Polo visited, good for older kids. (Activity book)