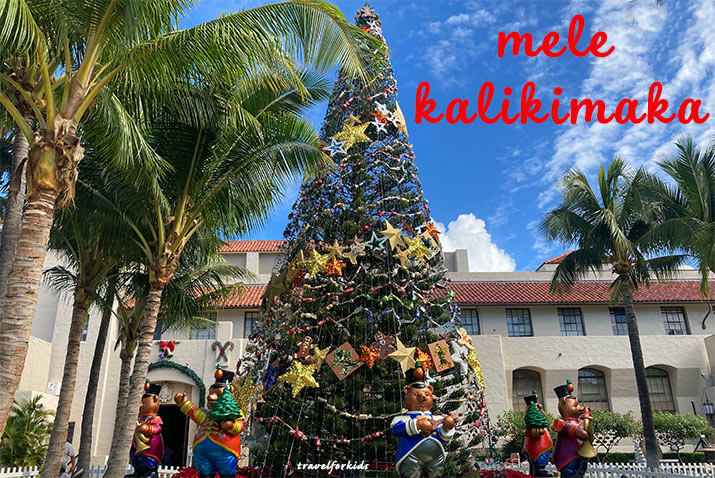 Mele Kalikimaka – Merry Christmas – from Honolulu!
December in Honolulu is a delightful holiday season – Honolulu City Lights, seasonal craft workshops and children's activities, live music outdoors.
Event descriptions may use the word keiki. Keiki is the Hawaiian word for child.
Tip: It does rain in Honolulu during December, museums and indoor venues are a good option on rainy days.
Honolulu City Lights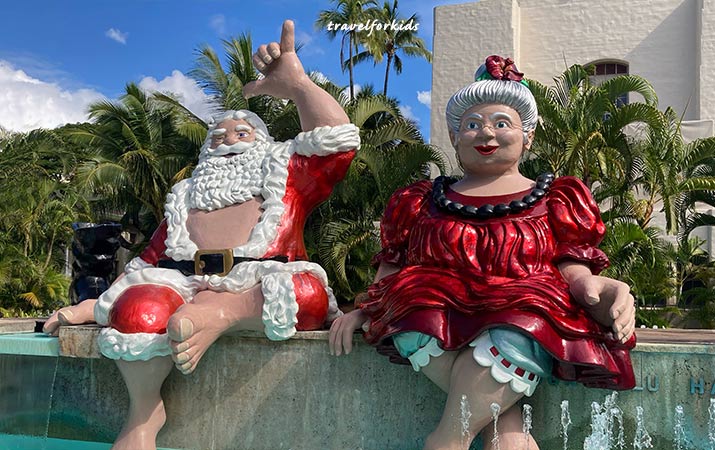 Find Honolulu City Lights at Honolulu Hale (City Hall) – a beautiful Christmas tree decorated with stars and gingerbread men (come at night to see the lights), outdoor displays of Shaka Santa and Tutu Mele (Santa and Mrs. Claus) dabbling their toes in the fountain, plus fish spouting water, bright green turtle, purple octopus, and a penguin.
Also, go inside the city hall, in the lobby are more Christmas trees, decorated by employees of City and County of Honolulu.
Outdoor displays are open 8am – 9pm, through Jan. 2, masks are required to enter the courtyard.
Honolulu Hale is located at 530 South King Street.
Craft Workshops & Holiday Fair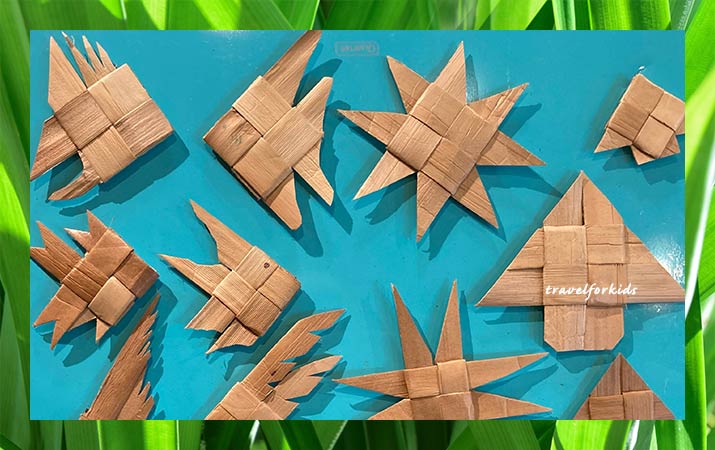 Nā Mea Hawai'i is a shop where residents and visitors go to find the best of Hawaiian arts and crafts, created by local artists. It is also a gathering place where artists and crafters share their talents and knowledge of "all things Hawaiian."
On Dec. 11, come to a kid-friendly Lauhala Christmas Ornament Workshop at 1pm.
Aunty Caroline Affonso will demonstrate how to weave a tree, star, fish and wreath ornament out of lauhala (pandan) leaves. While making the ornaments, enjoy Uncle Leonard Jenkins playing Kanikapila music.
And more activities from Na Mea Hawaii – live music, gingerbread cookie decorating workshops, and Nā Mea Makahiki Cultural Craft Fair on Dec. 18.
Na Mea Hawaii is located in the Ward Centre, 1200 Ala Moana Blvd Suite 270.
This is one of the biggest craft fairs in Hawaii, Dec. 17, 18 and 19, children are free.
In addition to toys, souvenirs, clothing, find a wide variety of locally-made foods, sweets and snacks – such as honey macademia nut butter, island-style candies, chocolates decorated with flowers and palm trees, lilikoi cookies, coconut island bars.
Holiday fair is located in the Blaisdell Center Exhibition Hall, 777 Ward Ave.
Museum Activities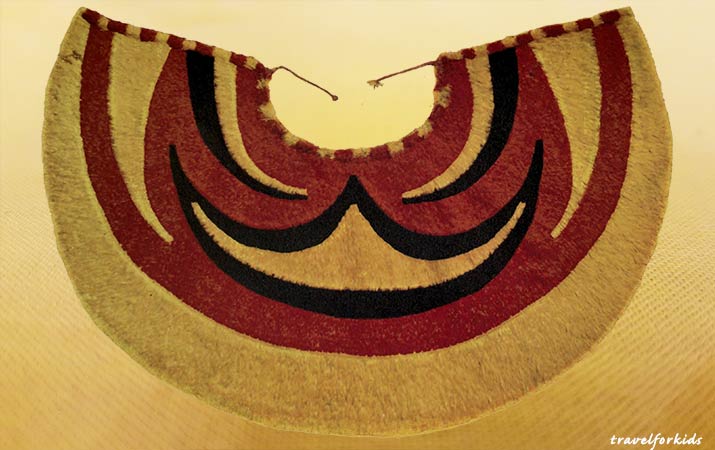 The Bishop Museum has exhibits about Hawaii's culture and heritage, and colorful natural history.
"A Saturday of Play at Bishop Museum" is a family activity Saturday Dec. 18, 9am to 5pm.
Kids will have a Winter Weekend Passport to explore different parts of the museum, participate in outdoor activities and enjoy Planetarium snow globe walkthrough.
Tip: Buy tickets in advance online. Visitors age 12 and up must show proof of vaccination or negative Covid test with 48 hours. Masks are required for visitors age 5 and up.
Bishop Museum is located at 1525 Bernice St.
This museum is especially good for younger ones. Galleries have hands-on exhibits about rainforests here in Hawaii, what makes living in Hawaii so special, explores a rainbow of countries and celebrations.
Dec. 11 Santa's Secret Workshop – one hour holiday workshop and one hour in the galleries.
Dec. 18 celebrate the Center's 23rd birthday with special activities.
Dec. 31 New's Year's Party for kids with activities and balloon drop at noon.
Hawaii Children's Discovery Center is located at 111 Ohe St.
Live Music Outdoors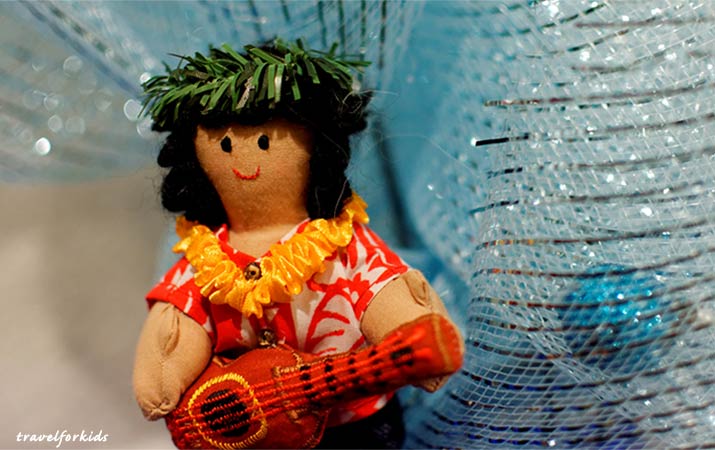 The Royal Hawaiian Band, founded in 1836, promotes and preserves Hawaiian musical culture, and inspires young musicians. The band frequently performs outdoors in Kapiolani Park, Foster Botanical Gardens, Royal Hawaiian Hotel etc.
The band is playing outdoors at Iolani Palace Friday Dec. 10 12:00pm – 12:45pm, at the Honolulu Zoo Saturday Dec. 11 10:15am – 11:00pm.
Check the Royal Hawaiian Band calendar for more events through December.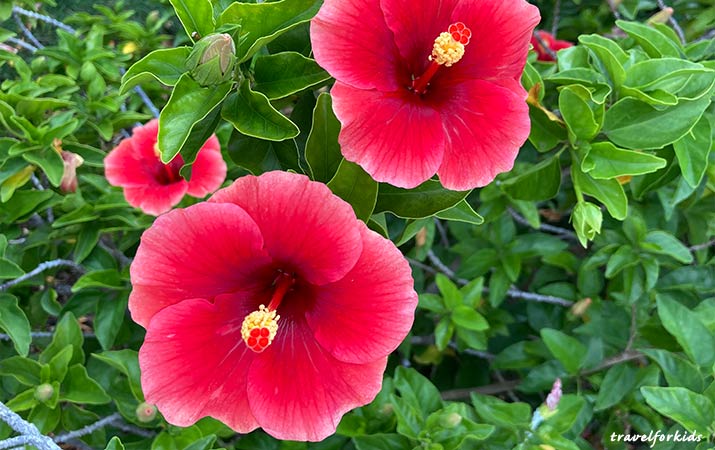 Thanks to Travel for Kids menehune in Honolulu for photos and wonderful insider secrets.