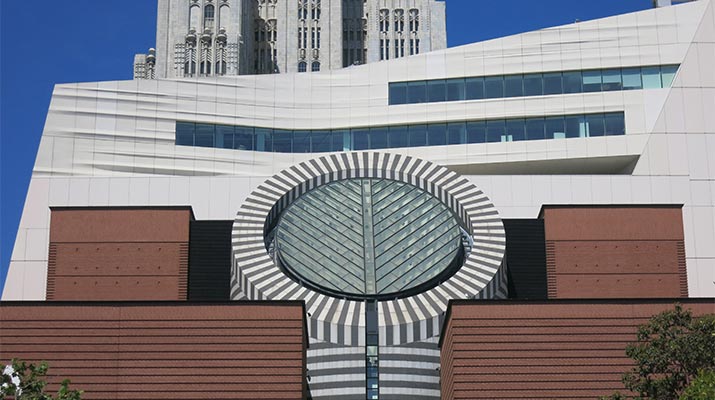 New SFMOMA, San Francisco Museum of Modern Art, is a fabulous, fun space for kids to experience art.
Kids can explore a steel structure round-and-round maze by Richard Serra, see works by Matisse, Picasso, Miro, skip around open-air Calder sculptures, search for numbers 0 to 9 in a painting by Jasper Johns, and stand up close to see a portrait dissolve into squares.
The new SFMOMA is a 10-story expansion of the museum, and it's big. Galleries are bright and spacious, and even on a summer's day, doesn't feel crowded. The space itself is fun to explore, with both indoor galleries and outdoor spaces.
You could start your visit at the ticket kiosk on Floor 2, and go up each successive floor. But we decided to take the elevator up to Floor 5 and have lunch at Cafe 5.

On Floor 5, we wandered through the Pop Art galleries, and went over to the Oculus Bridge (look up and down), then peer through the narrow window looking out to Yerba Buena Gardens. Then we continued to explore galleries on Floors 4, 3, 2.
On Floor 2, we discovered a sculpture by Richard Serra, called Sequence. (Tip: It's actually on Floor 1, but use the stairs down to the sculpture at street level.) We followed the winding paths round and through the gigantic curvy steel sculpture, it was like being inside a rust-red sea-shell.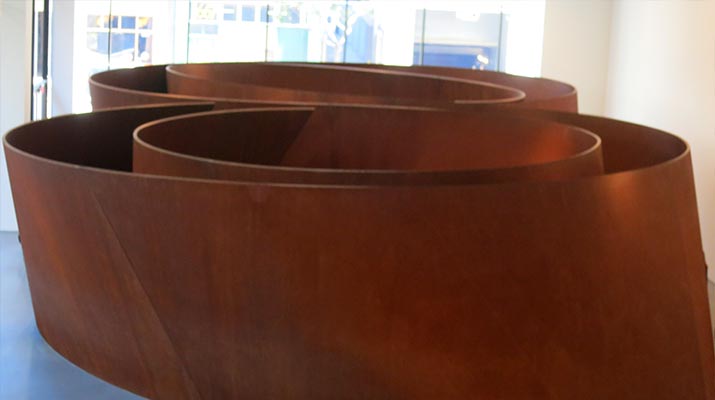 Here are highlights from our first visit to the new SFMOMA:
Floor 1
From street level, this is the entrance to the museum, coat room (stash backpacks and bulky items), and museum store.
Floor 2
Go up to Floor 2 to buy tickets. From here, take the elevator up to higher-level floors, or explore the galleries on this floor, plus the Richard Serra sculpture.
In the Open Ended gallery look for paintings by Henri Matisse, Pablo Picasso, Joan Miro, Frida Kahlo and Diego Rivera.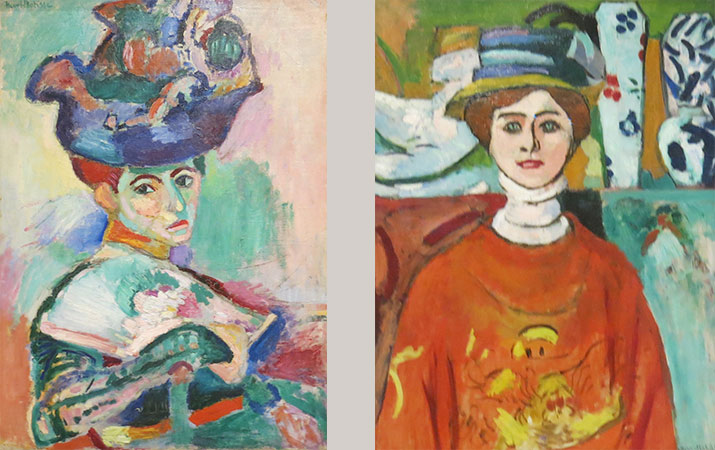 Henri Matisse – Woman with a Hat and The Girl with Green Eyes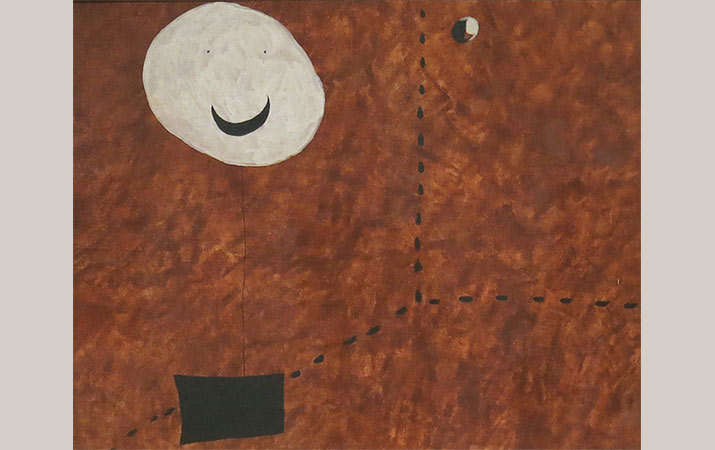 Joan Miro – Peinture (Painting)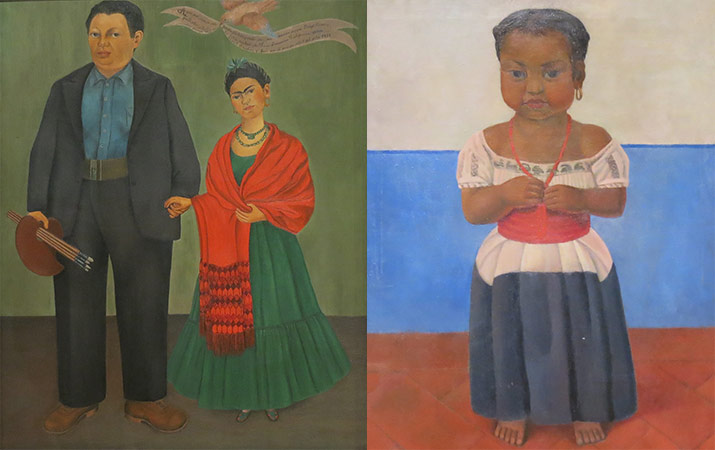 Frida Kahlo – Frida and Diego Rivera and Diego Rivera – Indian Girl with a Coral Necklace
Floor 3
Make a beeline for Alexander Calder: Motion Lab. Indoors are colorful mobiles floating in the air. Go out to the terrace, with more Calder sculptures, and a green, green "living wall" with 21 different native plants.
Floor 4
On this floor are American artists. We got all sorts of ideas for string art with Brice Marden paintings, spent time to find all the numbers (0 to 9) in a Jasper Johns painting, and wondered if we needed a snack after viewing Thiebaud's Confections.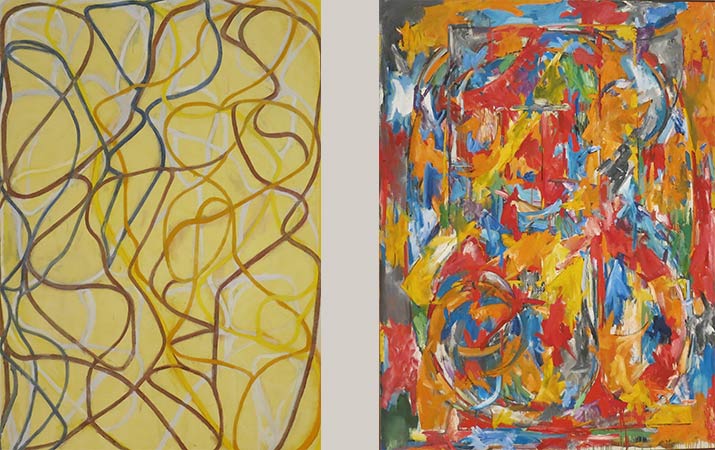 Brice Marden – The Sisters and Jasper Johns – 0 through 9
Floor 5
This floor is full of pop art from artists such as Roy Lichtenstein, Claes Oldenburg, Andy Warhol. We especially liked Oldenburg's sculpture with a shrively apple core, and Roy Lichtenstein's cartoon-style painting with a baby opening his mouth to yell. Chuck Close portraits are always fun for kids – stand at a distance it's a person, stand up close to the painting, now it's a bunch of squares.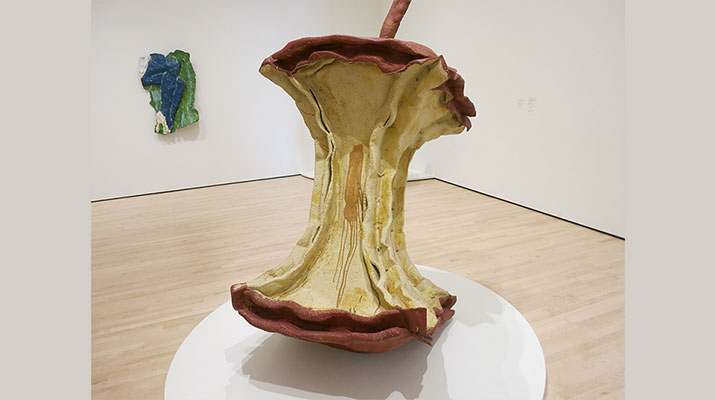 Claes Oldenburg – Geometric Apple Core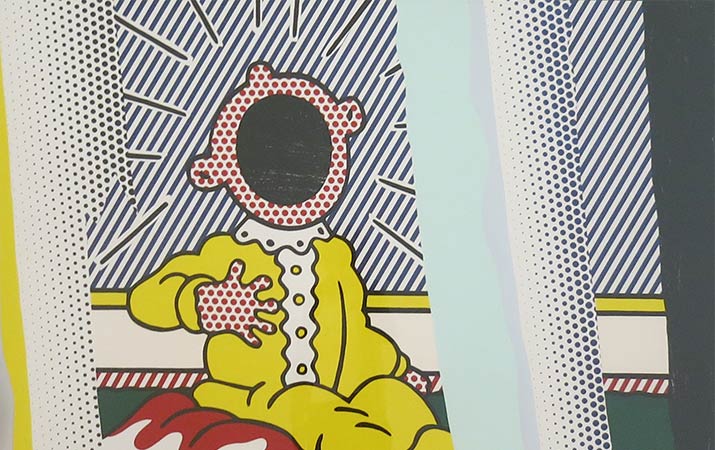 Roy Lichtenstein – Reflections on a Scream
Chuck Close – Roy 1
Tips for SFMOMA with kids:
Kids 18 and under are free.
Cafe 5 (Floor 5) is both indoors and outdoors (with a sculpture garden). Grab a sandwich or salad, pastries and cold drinks and sit outside when the weather is nice.
Go in and out with your ticket. When kids need a break, head over to Yerba Buena Gardens for snacks, lunch (lots of options at the Metreon), run around the grass. Then come back to the museum to explore more.
Sculptures might look "touchable," but they're not.
Don't miss the excellent museum shop on the 1st floor (street level). Lots of cool kids books about artists and art activity packs.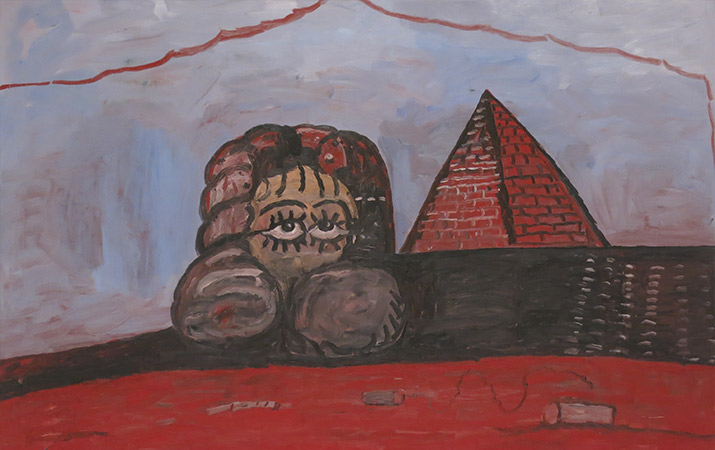 Philip Guston – Nile