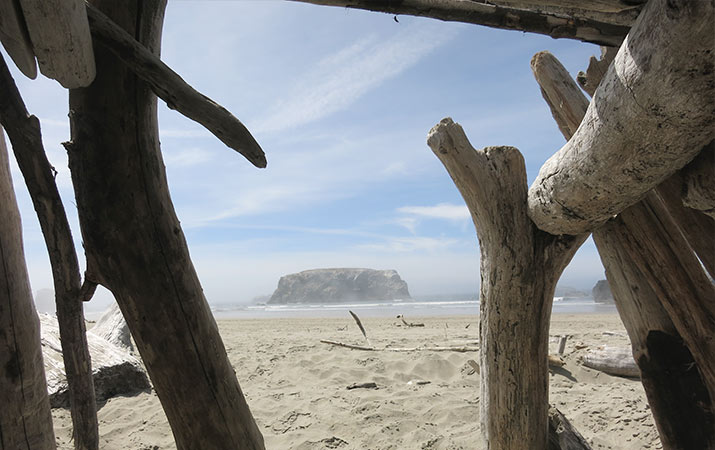 Last August we rented a house on the Olympic Peninsula in Washington. The house was situated right on the water, the beach jumbled with washed up logs, and ready-made driftwood forts.
For kids, there's nothing like scrunching into a driftwood fort on the beach.
Why are there so many driftwood logs on beaches in the Pacific Northwest? The land is covered with an abundance of trees, which fall into numerous rivers, and float down into the ocean. In winter storms, powerful waves toss the logs back up onto the beaches.
The sea transforms the color and texture of the wood, rough bark smoothed away, logs and branches become silvery white with beautiful lines of wood grain.
The interior of a driftwood fort is just the right size for kids (too tight for adults). Smells of sand and seaweed, listen to the waves breaking and sounds of sea birds. On a misty day, driftwood forts are a comfy spot to spread out shells and shining pebbles gathered from the beach.
Make additions to existing driftwood forts, or teens can build their own. A basic building technique is to position a large log horizontally, and then stack smaller logs on either side of the central log, like a pup tent.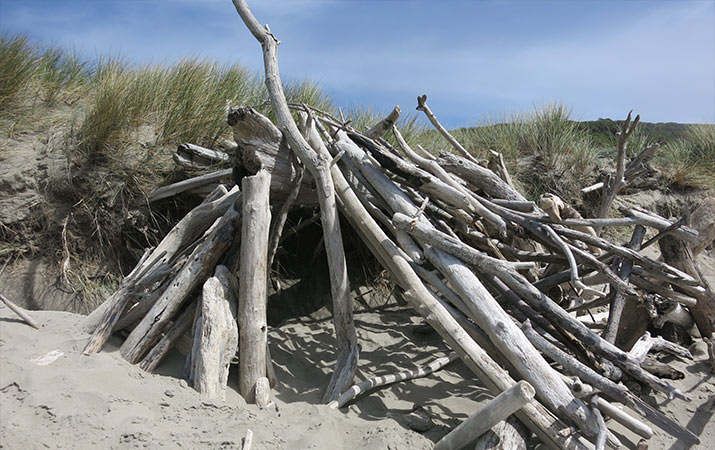 Here's some samples of driftwood forts on Oregon and Washington coasts.
Cosy condo at Sequim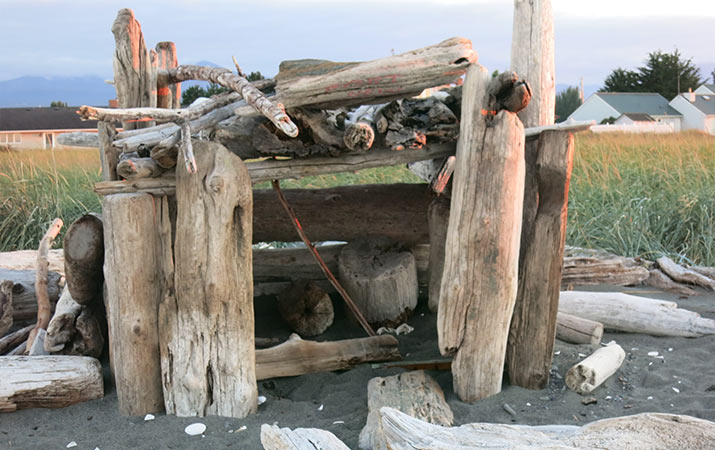 "Robinson Crusoe"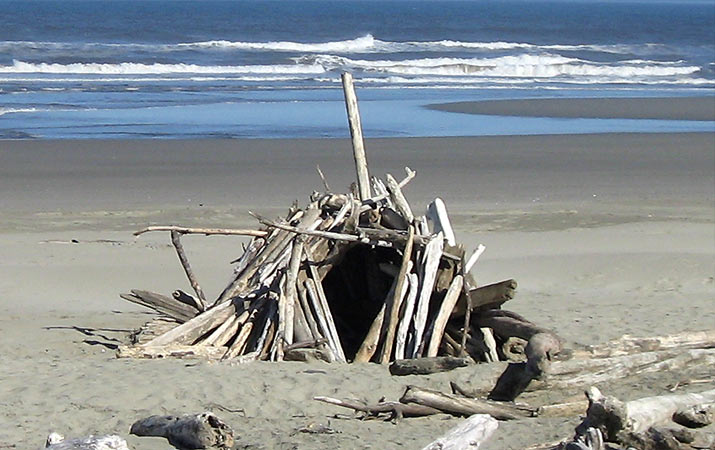 Inside a driftwood fort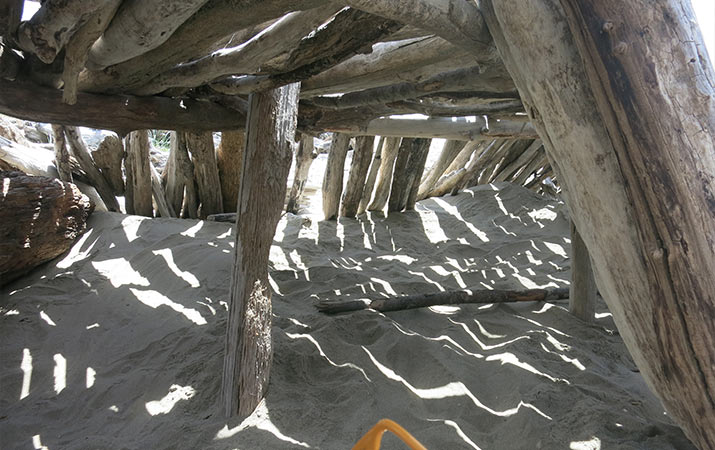 Building a fort, Dungeness Spit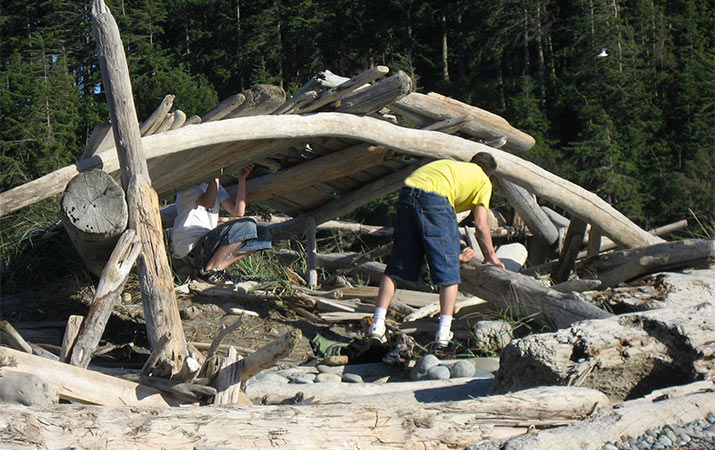 Deluxe fort, Ruby Beach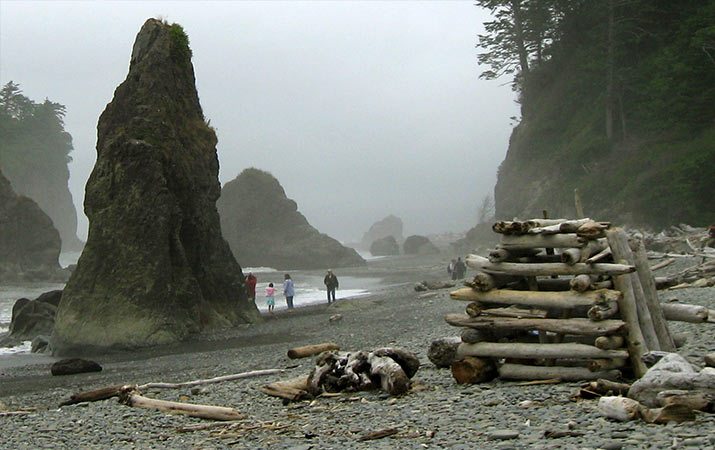 Sunset on the beach