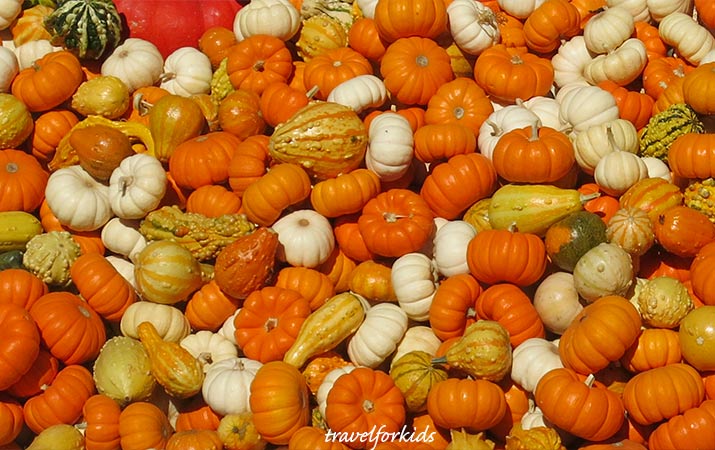 In October, head to Sonoma County to enjoy pumpkin patches, and amazing corn maze!
Pick up a wheelbarrow, and load up on different kinds of pumpkins, kids love to play in a seed corn pits, run through hay mazes, go on tractor rides, see farm animals, explore winding paths through a corn maze.
It's fun to visit these family- run farms, operating for multi-generations.
Here's three of our favorite pumpkin patches in Sonoma County:
Petaluma Pumpkin Patch and Corn Maze, Petaluma
Amazing corn maze – This is a huge corn maze, created each year by Farmer Jim, and each maze is different.
Be sure to pick up the map to the maze, kids can see which routes lead through the maze.
Tip: Maze is open at night on weekends. Bright flashlights.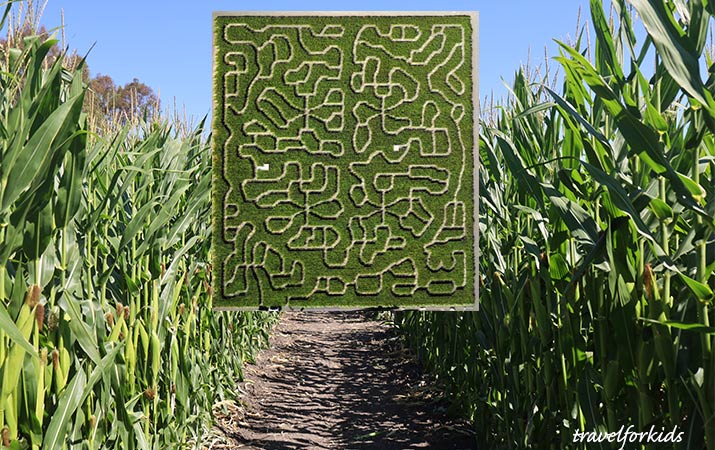 Play in seed corn pit
Select a pumpkin in the pumpkin patch.
Hay bale pyramid
Farm animals
Picnic tables, on-site food and snacks.
September 23 to October 31.
Sunday to Thursday 10am – 6pm
Friday and Saturday 10am – 10pm
450 Stony Point Road, Petaluma
Muelrath Ranches Pumpkin Patch, Santa Rosa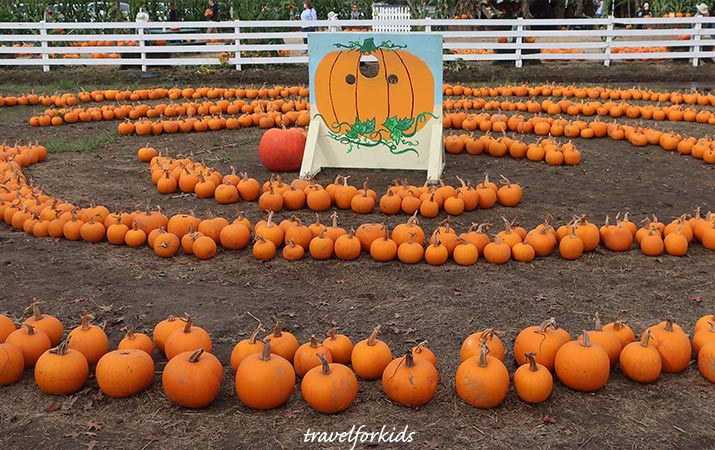 We discovered Muelrath Pumpkins driving through country roads, we kept seeing orange pumpkins signs – and arrows pointing the way. So we followed the signs to Muelrath Ranches Pumpkin Patch.
Haunted dungeon
Hay rides
Pumpkin sling shot and pumpkin cannon
Toddler corn maze
Climb on antique tractors
Twenty different kinds of pumpkins
Picnic area
September 30 – October 31, open daily 10am – 6pm.
3800 Walker Ave., Santa Rosa
Peter Pumpkin Patch, Petaluma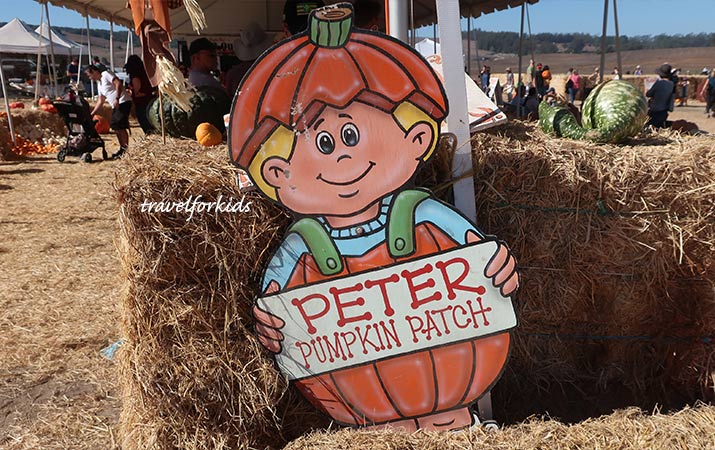 Kids can choose pumpkins large and small (wheelbarrows available for very large pumpkins), in all shapes and sizes.
Tractor ride around the pumpkin patch.
Kids can run through the hay maze and play in a large seed corn pit.
Meet farm animals – goats and calves.
Try homemade pumpkin ice cream and pumpkin pies,
Picnic tables
Tip: Due to drought, Peter Pumpkin Patch is not open 2022 fall season. Check back next year.
4235 Spring Hill Road, Petaluma
Find lots more fun things to do with kids in Sonoma County on Travel for Kids.
For weekend of fun, you'll need a fun place to stay – check out our list of Sonoma County family hotels.