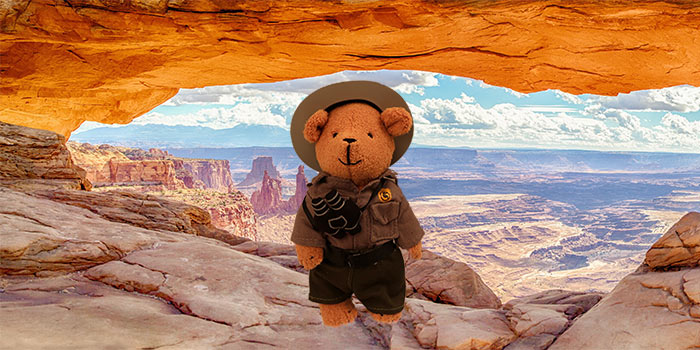 Planning a trip to any US national park this summer, know before you go – check out National Park Service (NPS) website or NPS App.
For each park, find information about current road conditions, weather and alerts.
Road conditions – Find current road status (roads can be closed due to flooding, landslides, wildfires), seasonal opening and closing dates, road construction, which can cause traffic delays.

Weather – To help plan when to visit, check out weather for each month in the park, day and nighttime temperatures. Weather alerts are particularly important, weather can be too hot to hike safely, excessive rain is flooding rivers and trail crossings, roads are damaged.
Alerts – Alerts will cover a variety of topics, from fire, smoke and air quality, conditions of trails, closed campgrounds, day-use reservations required, traffic congestion, when parking lots are full.
For some alerts, you may want to postpone your trip to a particular park.
Wildlife Safety

Never approach animals or block traffic to stop and view wildlife.
Always stay at least 100 yards (91 m) away from bears and wolves, at least 25 yards (23 m) away from all other large animals, including bison and elk.
Do not feed the animals, especially birds, squirrels and chipmunks. Chips and snacks are bad for many animals – feed them people food and they can end up dead.
Fire safety

Each summer, wildfires can be caused by lightning strikes and human activities. Drought, high winds and dry grass conditions create extreme fire danger.
Campfires are only permitted within the fire rings in campgrounds. Campfires must be attended at all times and don't leave until they are completely out.
To see any wildfire alerts, check out NPS for the park you're visiting and national weather service.
If a wildfire is burning in your area, don't go out on a hike – air quality alone will make it unhealthy. Fires are unpredictable, access roads can close, trails may be engulfed in flames.
Here's useful information for planning trips to the following parks this summer:

Norris Geyser Basin is closed until further notice.
Firehole River Swim Area: Closed for the season
There are boardwalks around all the thermal areas, which are boiling hot and can cause fatal burns: Yellowstone safety tips.
On Travel for Kids find lots of fun things to do with kids in Yellowstone and where to stay.

April 1 – October 31, 2023, timed entry reservation is required. To visit the park, select the day and time you want to visit, pay your entrance fee online or buy a park pass, have your ticket ready to scan when you arrive at Arches.
March through October, expect long wait times and busy parking lots. Parking is very limited, parking lots are often full before 9 am, access to the park can be temporarily restricted, for up to 3 – 5 hours.
There are no gas stations inside the park.
Our favorite hikes for kids in Arches, and where to see petroglyphs on Travel for Kids.

Starting March 1, 2023, a parking tag is required (if staying longer than 15 min.) Daily, weekly and yearly parking tags are available. Buy a parking tag online, or at visitor centers and stores inside the park.
All the details: Parking tags
Trails can be closed due to bear activity. Find out about Bears in the Smokies – what to do if you see a bear, proper food storage, citations for feeding bears.
Located in Marin across from San Francisco, Muir Woods is opportunity to take a hike in magnificent coast rewoods. Muir Woods are very popular and parking is very limited.
Advance reservations are always required for car parking and shuttle, at a location away from the woods: Muir Woods Park and Shuttle
No cell phone service or Wi-Fi is available in Muir Woods, ride share or taxi is not recommended.
More outdoor activties and hikes with kids in Marin County on Travel for Kids.

Grove of the Patriarchs is closed ( bridge over river damaged from flooding).
Starting in May, park will only accept electric card payments (no cash) for entrance fees and campgrounds.
Trail conditions – Due to snow, popular trails such as the Skyline Trail are not open until mid-June. Check trail conditions before planning which trail to take.
Paradise and Sunrise parking lots are very crowded in summer, these lots are full by late morning. Read tips for traffic congestion.
Tips for hiking our favorite trail, the Skyline Loop Trail (may be snow on trail so wear shoes, look for marmots, shortcut if kids get tired) and other easy hikes on Travel for Kids.

This winter, there was record snowfall in the Sierra, and season to open roads, campgrounds and trails is later than usual.
Tuolumne Meadows and Tioga Rd. 120 is finally open, but there are currently no services, sections of the road are one lane only.
Shuttle to Mariposa Grove of giant sequoias is now open.
Yosemite Valley is still very busy, and access may be restricted when parking lot is full.
Check Yosemite road and trail conditions for current information.
April to October, Yosemite campgrounds are available by reservation only, and are very popular. Find tips for making campground reservations, and opening dates, this year some campgrounds will not open until July at the earliest.
Tuolumne Meadows campgrounds remain closed for 2023 season.
Check out Travel for Kids list of hotels and vacation rentals for Yosemite, along with fun things to do with kids.