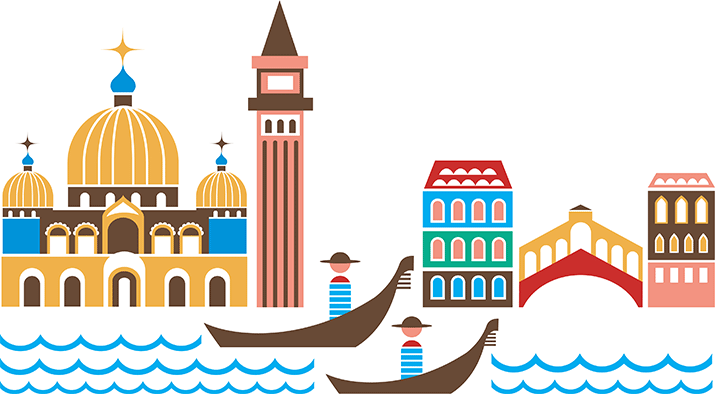 There's no end of fun things to do with kids in Venice, but you'll need a fun place to stay.
First, remember Venice is not a car city – you won't drive up to a hotel and unload all your stuff. For a hotel not right on the water, expect family luggage will be transported by you, on foot. Roller bags don't work too well on bridges up and over the canals, with lots of steps.
When we visited Venice to research hotels for families, an important criteria was, how far away is the hotel from water bus (vaporetto) stops? We looked for hotels convenient for arrival and departure, as well as easily getting around.
Another thing to consider, is this a boutique hotel for honeymoon couples – king beds only and "don't talk too loudly" ambiance at breakfast?. It might be a lovely hotel, but we want families to be comfortable traveling with kids.
Very importantly, what are food options around the hotel? Sampling snacks from local pasticcerias (bakeries) and fruit stands, picking up provisions at the local market, and stopping for gelato at least once a day is essential. Also, hotels should be near restaurants in the neighborhood, so it isn't a long trek to find dinner when kids are tired at the end of the day.
Travel for Kids list of Venice family hotels is organized into districts, so it's easy to choose which part of the city you'd like to stay. As always, hotels are different styles and price ranges, in neighborhoods near to places families will want to explore.
Tip: Prices for accommodations in Venice vary widely during different seasons. High season rates are often more than double the low season rates.