The Exploratorium in San Francisco is always changing.
From a recent visit, watch our video of "Curious Contraptions." Push the button and watch horses fly, or Anubis-headed figures do ride a camel, do sit-ups and exercises. See a functioning "undersea" computer (it's submerged in mineral oil) and check out the Koi Pond made with 60,000 LED lights and high definition video. With the Space Palette, kids can direct music and colored patterns on the screen with their hands.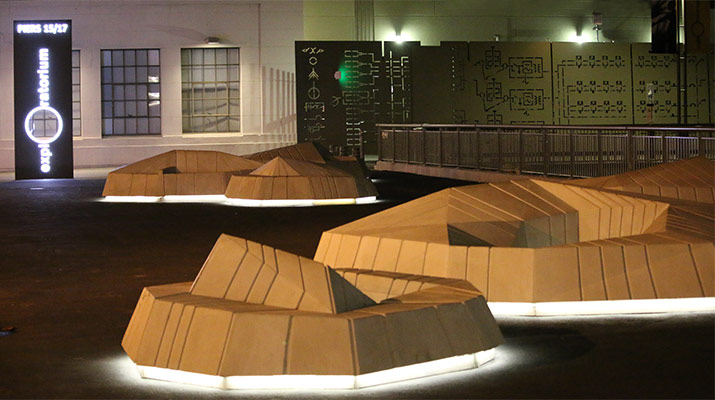 Outside, we love the new "Barnacle Benches" – and also learn about barnacles on the pilings in the water below.
Tip: The Exploratorium is a totally hands-on science museum, noisy and filled with kids trying everything under the sun (and stars). Allow plenty of time for your visit.