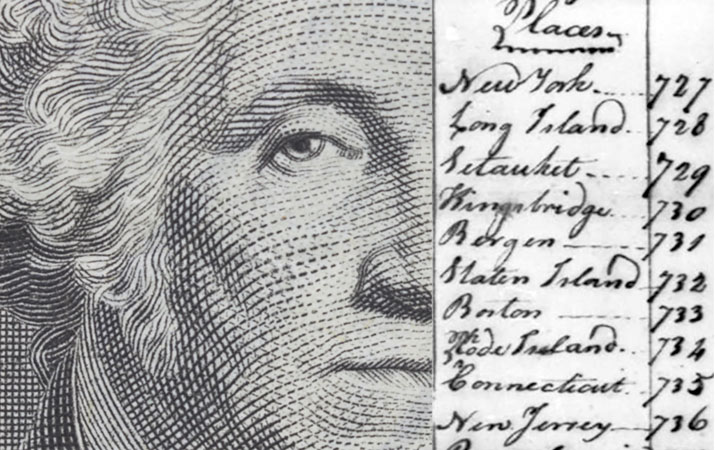 1778, General George Washington, commander-in-chief of the Continental Army, was troubled.
The British army was a professional fighting force, battles had been lost, Washington's soldiers were poorly equipped, underpaid volunteers.
To turn the war around, Washington had to find out about British movements and supplies.
Where was the British army, how many troops, weapons, and ships did they have, what were their plans to invade cities and forts?
George Washington needed spies.
Two years ago, a military volunteer, Nathan Hale, offered to go on a mission in New York, controlled by the British. Captured and revealed as a spy, Nathan Hale was hanged.
Washington set up a network of spies with everyday men and women.
One of the most famous, the Culper Ring, led by Benjamin Tallmadge, gathered vital information, tricked the British with fake documents, stole secret messages, and cracked codes.
Benjamin Tallmadge invented a code for his spies to transmit information. Words and people's names were numbers, e.g. "George Washington" was 711, "British" – 72, "New York" – 727, "enemy" – 175. Spies were given new names and messages were often written in invisible ink.
Spies used other techniques too – tiny messages sewn inside shirt buttons, balls of yarn hiding information, laundry hanging on a line to signal meeting places, messages inside silver balls to be swallowed if the spy was caught.
At times spies pretended to be traitors, such as a slave who served under Lafayette, Joseph Armistad, who worked as a double agent, providing the British with false information. But traitors were also quite real – the most notorious one, Benedict Arnold.
Recruited by Major John Andre, Benedict Arnold provided military information and agreed to surrender West Point, a key fort, to the British. Andre was captured with plans for West Point and hanged as a spy, but Arnold escaped.
In the final battle at Yorktown, spies spread false information, intercepted communications and broke codes of the British general, an important contribution to victory by the Americans.
Even after the war ended, spies' names were kept secret, as Washington promised. Years later, historians have found letters and family papers that reveal identities of these courageous people who risked their lives.
Kids will have fun reading about spy networks that helped win the American Revolution.
Children's books