At summer's end, our farmers markets are bursting with fresh picked fruits and vegetables.
A family favorite is the Marin Farmers Market in San Rafael. Vendors come from around a large area, this is of the largest farmers markets in California, open year round.
Kids have fun wandering the aisles, try fresh squeezed juices, lassi (yogurt) fruit drinks, pastries, enchiladas for snacks.
Where else will you see tomatoes with descriptive and colorful names such as "green zebra" (green and white stripe), "roman candles" (red and yellow), "Cherokee purple," or "Aunt Ruby's German Green" tomatoes.
Pluots, a hybrid of a plum and apricot, are sweet to eat as is, or bake into desserts such as crumbles, cobblers, cakes.
Names for pluots are fun too: "Red Flavor Grenade," "Flavor Jewel," "Dapple Dandy," "Emerald Flavor King."
What about peaches? Kids may not have seen "Mia Snow" (white peaches) or "donut peaches" (also called "Saturn peaches") which do resemble a doughnut or perhaps something from outer space …
After shopping at the market, go out for a picnic at Lagoon Park next door.
Marin Farmers Market is open 8am – 1pm, Thursday and Sunday, at the Marin Civic Center, 3501 Civic Center Drive, San Raphael.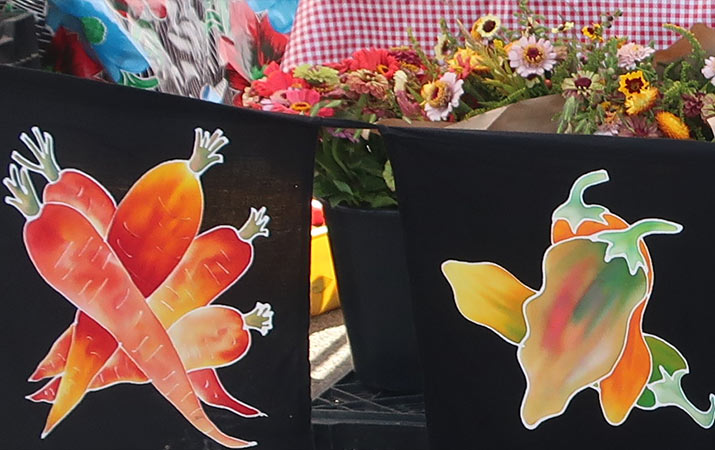 Donut (Saturn) peaches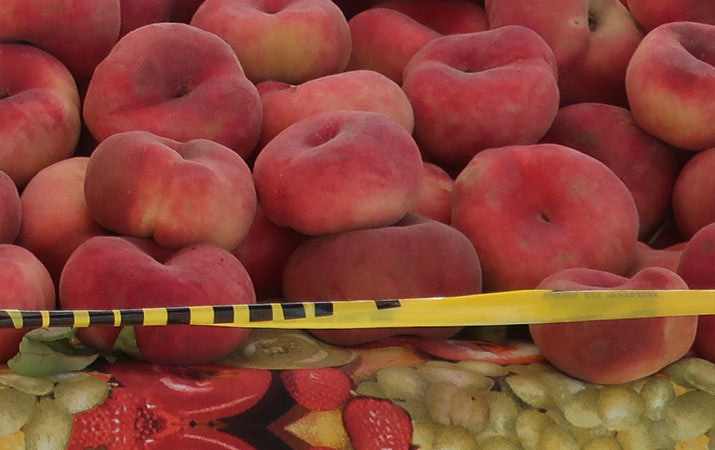 Green zebra tomatoes
Yellow and purple peppers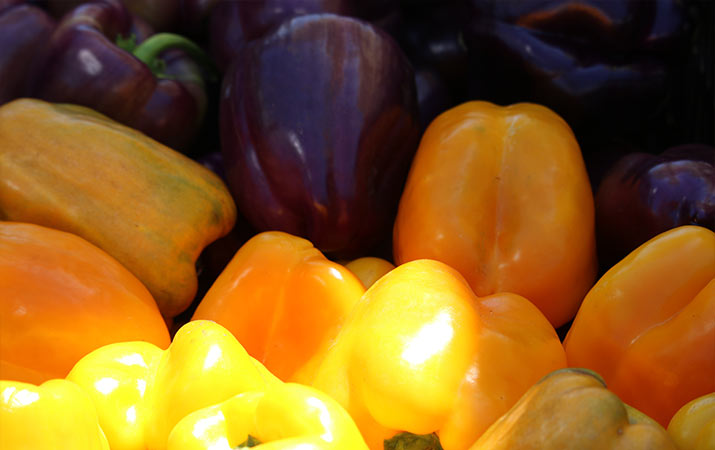 Wash your veggies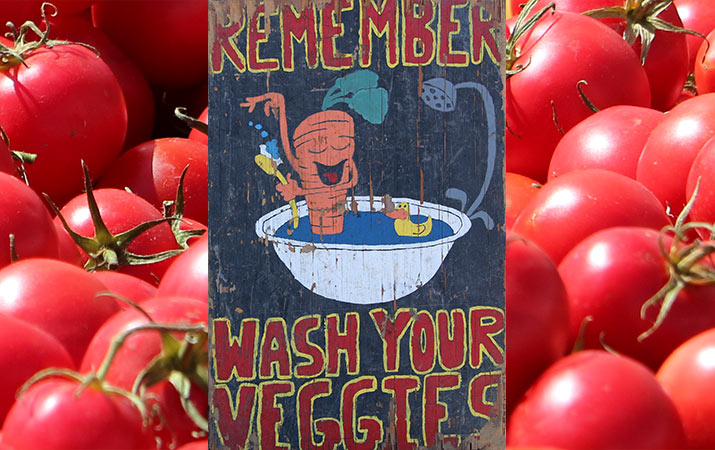 Tip: If you're staying in a vacation rental, this is the perfect place to shop for bread, breakfast pastries, meat, fish, eggs, fruits, vegetables, appetizers, hand made pasta, prepared food such as enchiladas and pizza.
And find more fun things to do with kids in Marin County on Travel for Kids.