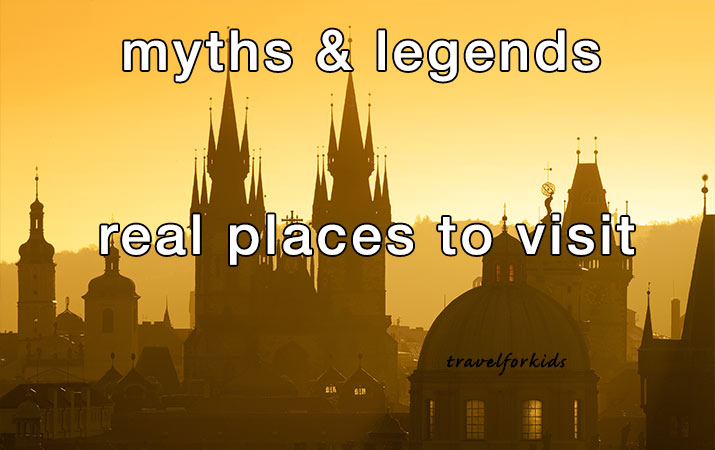 This summer, visit real places associated with myths and legends!
See if kids can spot ghosts of two young princes, playing in the gardens in the Tower of London?
Visit the Tokyo Senso-ji temple, established with discovery of a golden statue of Kannon and miraculous appearance of a golden dragon.
A windswept headland in Cornwall England is the site of Tintagel Castle, birthplace of King Arthur.
In Greece, explore ruins of ancient Mycenae, founded by legendary hero Perseus who killed snake-haired monster Medusa.
And wander through the Jewish quarter in Prague where Rabbi Loew breathed life into a clay giant.
Lost princes – Tower of London, England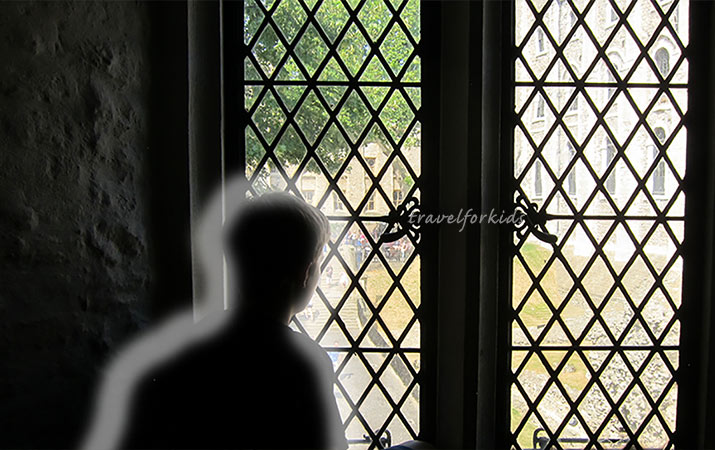 Two young princes were imprisoned in the Tower, and mysteriously disappeared – no one knows what happened to them.
It's said two ghosts are seen playing in the gardens. See if you can catch a glimpse on a visit to the Tower of London.
Golden Kannon and Dragon – Senso-ji Temple, Tokyo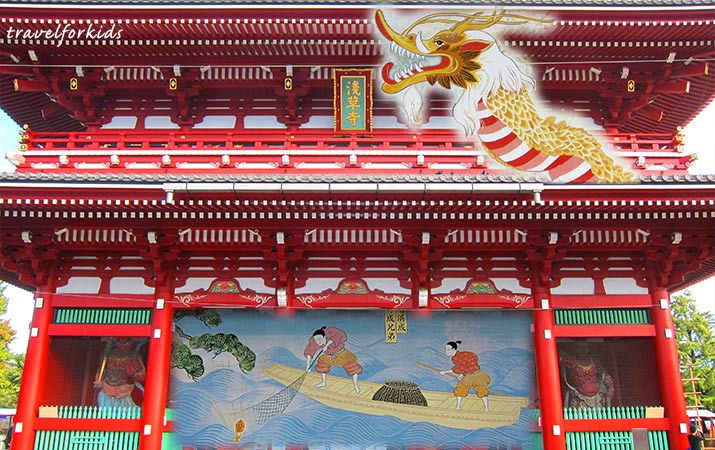 Senso-ji in Tokyo is one of the oldest temples in Japan.
In the temple origin story, the Senso-ji was founded with the miraculous appearance of golden statue of Kannon, Buddhist goddess of mercy, scooped up by two fisherman in their net.
Also a golden dragon descended from heaven, celebrated in dance every year.
The tiny golden Kannon statue is stored in the temple to this day, but is not on display.
King Arthur – Tintagel Castle, England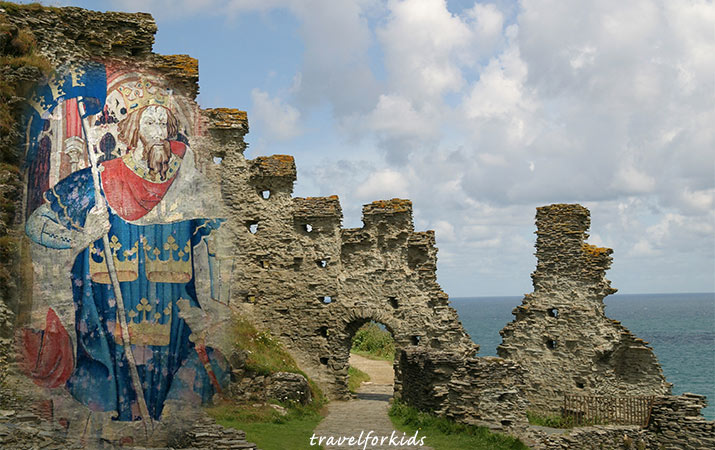 Tintagel Castle in Cornwall sits on a rocky promontory high above the sea.
According to legend, this is where King Arthur was born, and the wizard Merlin carried baby Arthur away to keep him safe.
Perseus & Medusa – Mycenae, Greece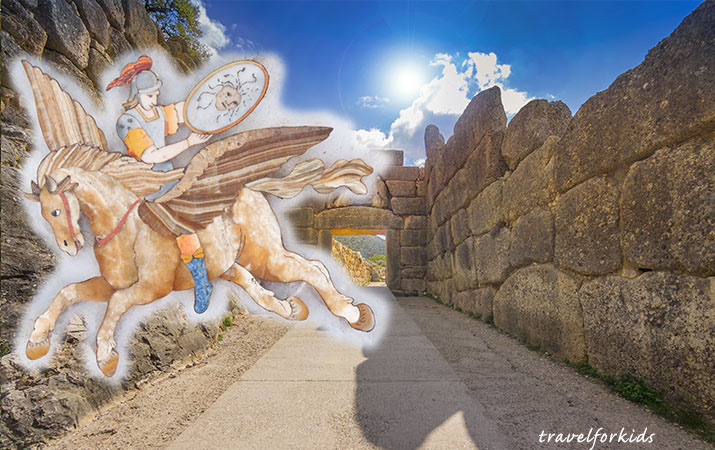 In Greek mythology, Perseus was the founder and king of the ancient city Mycenae.
Perseus is famous for killing the snake-haired monster Medusa who turned people to stone.
Golem and Rabbi Loew – Prague, Czech Republic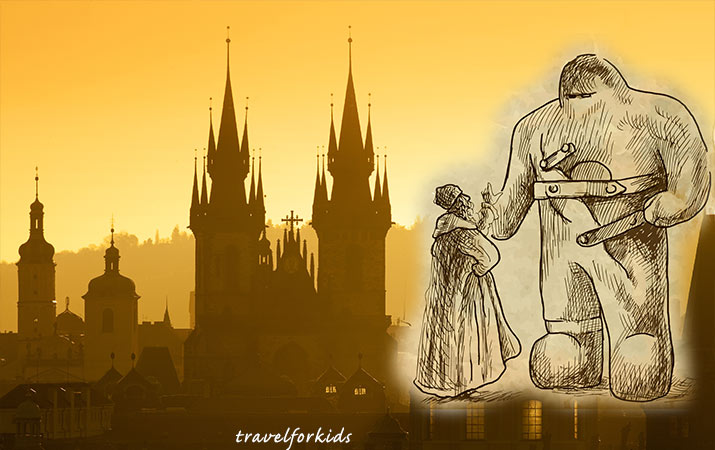 In the golem legend, Rabbi Loew created a giant from clay to protect the Prague Jewish community. When the golem ran amok, Rabbi Loew removed the magic stone that gave the giant life.