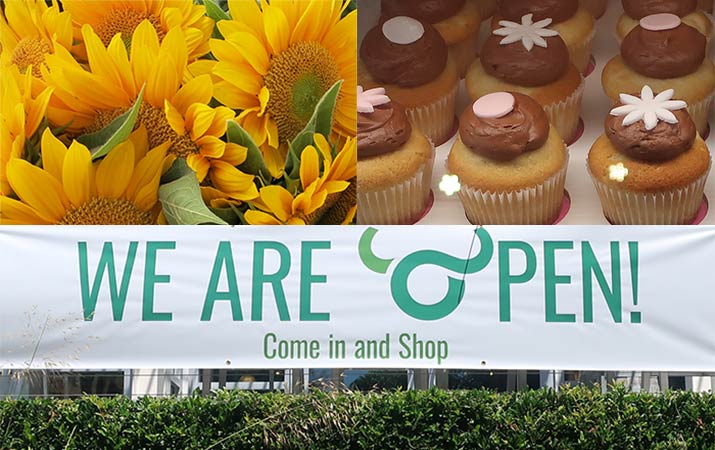 Last Saturday we took a day trip to Napa, now that the county has reopened restaurants, wineries, camping, hotels, regional parks in June.
Our first stop Napa Farmers Market, lunch outdoors at Oxbow Public Market, then a hike through Skyline Wilderness Park.
Napa Farmers Market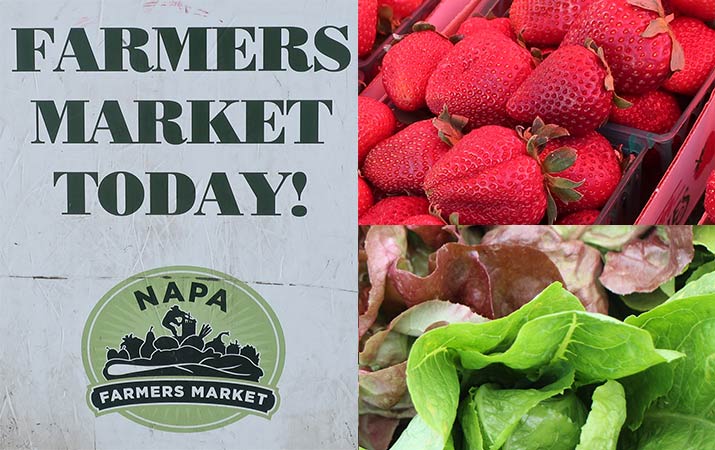 The market was filled with summer bounty – fresh fruits and vegetables, eggs, fish, locally grown meats, olive oil, cheeses, ice cream, baked goods.
Tip: If you've rented a house or condo, this is a great place to shop for groceries.
Saturday and Tuesday year round Farmers Market is in downtown Napa at 1100 West Street.
Oxbow Public Market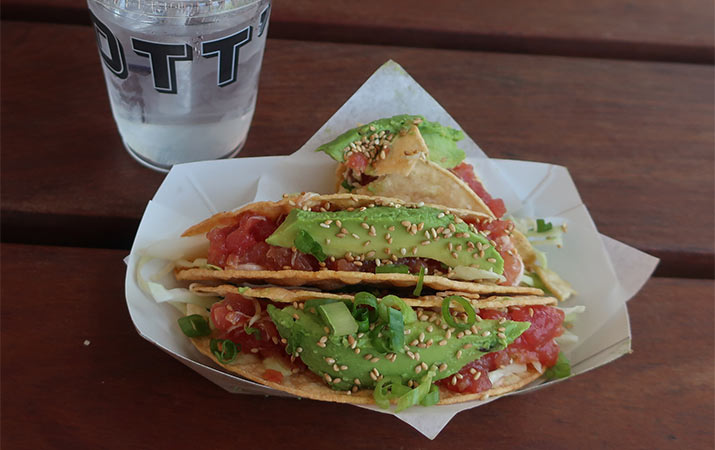 By the time we finished shopping at the Farmers Market, it was time to walk over to the Oxbow Public Market for lunch.
Gott's Roadside restaurant was open for sit down dining outdoors. We ordered our favorite – Ahi poke crispy taco, with tuna, avocado, shredded cabbage, green onions, sesame seeds, spicy mayo.
Popular with families for decades, Gott's Roadside also has hamburgers, fries, hot dogs, milkshakes (including specialty shakes, e.g. Cookies and Cream), house made lemonade, and soft serve ice cream, and a kid's menu.
Skyline Wilderness Park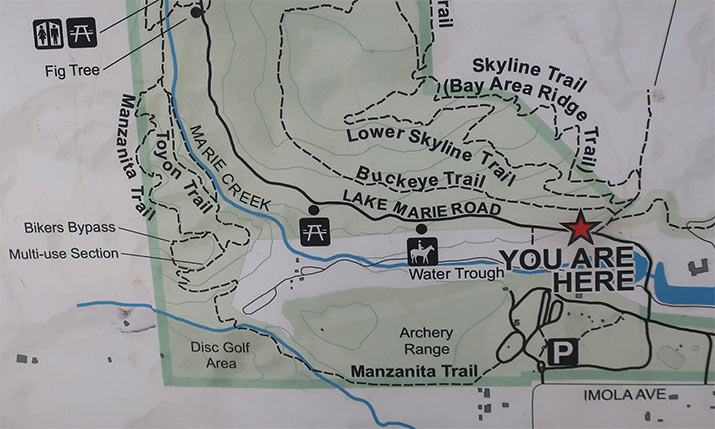 Skyline Wilderness Park is convenient from downtown Napa, just a few blocks south, on Imola Rd.
At the parking lot are picnic tables and restrooms, also further up Lake Marie Rd. are more picnic tables and benches in the shade.
We hiked up wide Lake Marie Road Trail, which passes through golden hills and oak trees, with panoramic views of Napa Valley to the north. We crossed over the creek at the junction of the Marie Creek Trail, ferns growing along the river.
We returned to the parking lot on the Manzanita Trail, a narrow path that goes up over the rocky hillside on the north.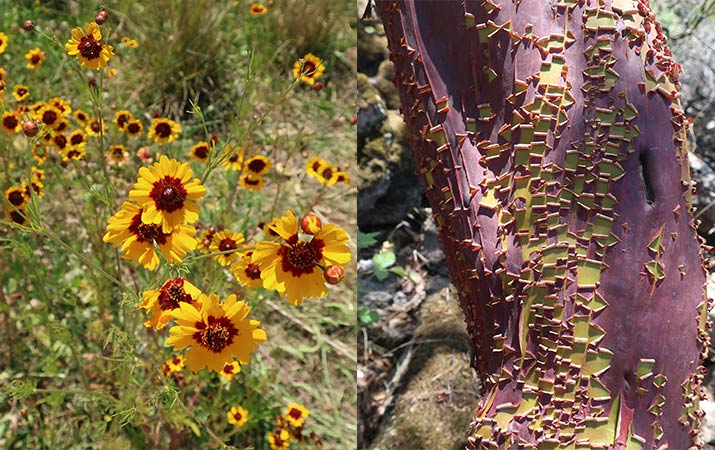 True to its name, this trail follows through a large grove of manzanita trees, with dark red bark (photo above) and bright green leaves.
Bring plenty of water with you, especially on hot summer days
Lake Marie Road is wide, and easy for a family hike, with younger kids, just go up the trail as far as you like.
Manzanita Trail makes for a fun loop hike, good for older kids. On the Mazanita trail which is quite narrow, and you can't social distance, when passing other hikers, please have a face covering with you (bandana is fine).
Often in summer it gets hot in the Napa Valley. Plan your hike for morning, or later afternoon.
Find more fun things to do with kids in Napa Valley on Travel for Kids.