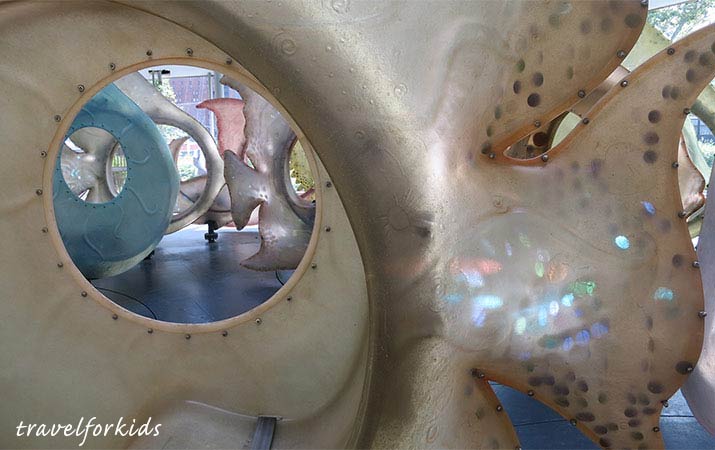 Visiting New York City with kids this summer, be prepared for hot weather.
Manhattan has lots of super parks with water play areas to cool off.
Here's some of our favorites.
Lower Manhattan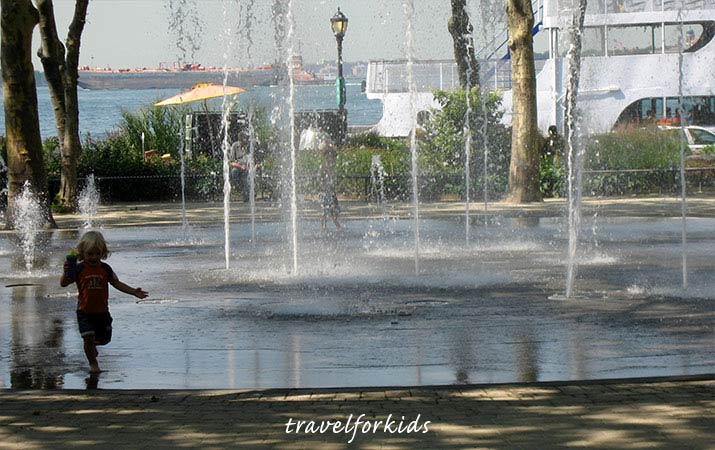 Battery Park – A long shady promenade up the Hudson River with cooling breezes, shade trees, benches, at Bosque Fountain, kids love to play in the water jets.
SeaGlass Carousel isn't a water play area, but riding the carousel, it feels like you're under the water (photo at top of the post).
Battery Park City – Teardrop Park – Playground has a super slide, sand and water play area, called "Water Rocks."
Hudson River Park – Pier 25 (North Moore St.), find a large playground, miniature golf, and water play area.
Madison Square Park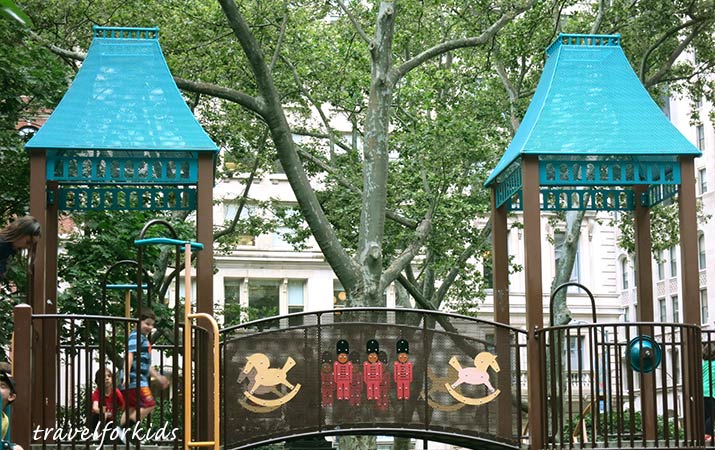 Located on Madison Ave, between E.25 St., large playground, bring swim suits to get drenched from swirling overhead fountain.
Also in the park, Shake Shack with hamburgers, hot dogs, vanilla and chocolate frozen custard.
Central Park
Pat Hoffman Friedman Playground (E. 79th St. and Fifth Ave.) – Located right around the corner from Metropolitan Museum of Art, East Playground has a water play area. And much loved "Three Bears" sculpture.
Heckscher Playground (W. 61st- 63rd St.) – Largest playground in Central Park, lots of swings, climbing structures, and large wading pools.
Adventure Playground (W. 67th St.) – Water spray feature, fortress and maze play structures.
Diana Ross Playground (81st St. and Central Park West) – Smooth wooden climbing structure, and sprinkler water play.
Find more fun things to do with kids in New York on Travel for Kids, along with New York family hotels.