Our latest tips for London with kids – contactless payment, getting around, the Underground, double decker buses, walking, free museums, where to stay, fun food.
Where to Stay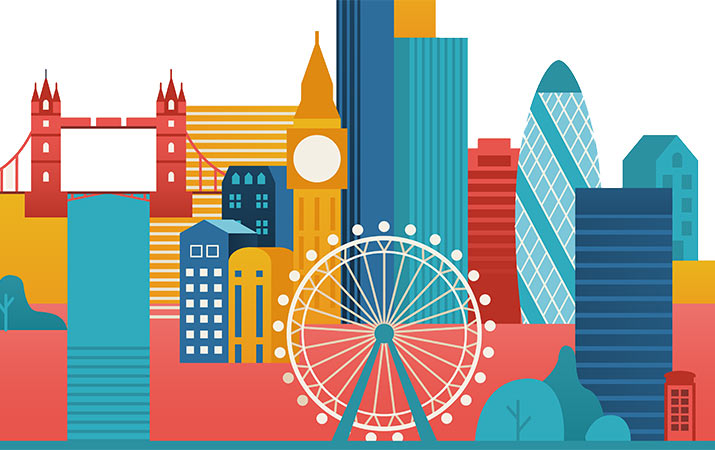 There are thousands of hotels and apartment rentals in London. How to choose where to stay?
Here's Travel for Kids hand-picked list of London family hotels and apartment rentals in London, all styles and price ranges, in neighborhoods near to fun things to do with kids.
Hotels are selected for their amenities for families, such as proximity to playgrounds, restaurants, bakeries, supermarkets, laundromats, rooms that sleep 4 people (not that common in London hotels), babysitting services, breakfast is included in the room rate, and more.
Apartment rental in London has lots of advantages for families – kitchen and refrigerator, so you don't need to eat all your meals in restaurants, room to spread out all your stuff (kids can have a room of their own), washer and dryer in the apartment, and cost savings for larger families.
London family hotels
London apartment rentals
Contactless Payment

"Contactless payment" is popular in London, rather than cash.
Contactless payment, now recommended for public transportation, restaurants, fast food, supermarket, retail shopping, includes credit and debit cards with chip, plus tap to pay symbol, Oyster card, and smart phones.
Use your credit or debit card for contactless payment. Most cards now have a gold or silver chip, insert card into the chip reader.
Additionally, credit cards may also have a "tap to pay" symbol – to pay, tap the card. Tip: Look for wave symbol on either front or back of the credit card.
Smart phone is another form of contactless payment.
The Oyster card is also contactless payment for London public transportation, including the Underground, buses, trams, trains in London area.
Getting around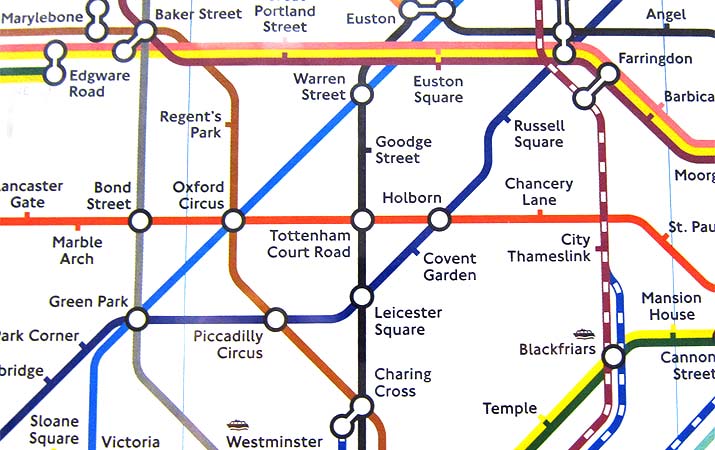 In our experience, best way to get around London is walking and public transportation – the Underground (subway), buses, water buses, and for day trips, trains in central London area.
The Underground –
The London Underground (subway) is an extensive system throughout the downtown area, convenient to fun things to do with kids. And much faster than street traffic in a car or taxi.
Although the Underground is a large subway system, it is easy to get around. Each line is named and color coded on maps. Waiting on the platform, list of stops for the line is posted, and direction it's going. When you exit the platform, street maps of the surrounding area are posted, making it easy to get oriented.
For the Underground, what to choose at the ticket kiosk? Your best bet is an Oyster card.
Buy the card in the ticket machines in the subway, and add value. Pay as you go, topping it up when needed.
The card is a good value, savings compared to price of individual trips, also each day there is a set limit, no matter how many trips you take in downtown zones.
More info: Oyster Card
Tip: To use card, tap pad to start your trip. When you exit a station, don't forget to tap out (fare is calculated where you start and end the ride).
What better way to see London than riding up on the upper deck of a bright red double decker bus!
One summer we arrived in London at 9 am, couldn't check into our hotel until late morning, so we rode in a loop around London on a double decker bus.
To ride buses, Oyster card is required for fare (can't use cash).
London is a great walking city, and lots to see wherever you're going.
Tip: Pedestrian zebra crossings – In England, cars drive on the left, walking across streets without a stoplight can take getting used to.
Pedestrian "zebra" crossing make it easy, as you're sure which way to look for incoming traffic. Cars usually stop when you enter the crossing, and some have flashing yellow lights that also alert drivers to stop.
London Heathrow Airport –
Our favorite way to go from Heathrow Airport into London is Heathrow Express train.
Pick up the express train in Terminals 2, 3, and 5 (free transfer to terminal 4). It takes 15 or 20 minutes to go from the airport to Paddington station, centrally located in London.
Kids 15 and under travel free with parents, book online in advance for cost savings (but tickets are non-refundable).
Free Museums
Visiting London with kids, it's a treat to walk into free museums with outstanding collections and exhibits. And families can visit more than once.
Read our blog post "Free Museums in London."
Fun Food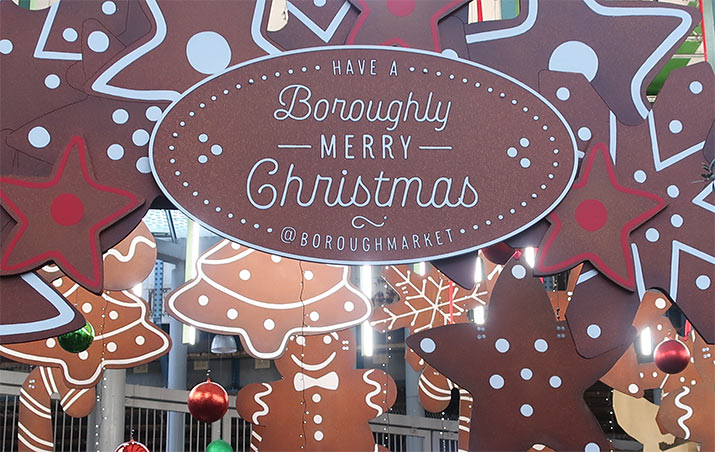 Borough Market in Southwark is one of our favorite lunch spots with kids.
It's a large open air market (founded in 1756), food stalls have sandwiches, burgers, pasta, traditional British pies and mash, international dishes, charcuterie, cheese, bread, fresh fruit and juices, produce, and fresh baked sweets.
At Christmas time Borough Market smells delicious with handmade cakes, mince pies, gingerbread cookies and chocolate.
Market is covered (so rain isn't a problem), tables are available, or take your lunch to a park for a picnic, closed on Sunday.
And find lots of choices for fun things to do with kids in London on Travel for Kids.