Last weekend, on a sunny morning, we drove up to California Wine Country, Sonoma and Napa for a Harvest Festival at Cornerstone Gardens, and shopping at Oxbow Public Market.
The Harvest Festival took place in the fabulous gardens at Cornerstone Sonoma. This is a place local kids and parents come to enjoy – "Hey, follow me to the tunnel," "I want to write a wish at the Wishing Garden," "Let's climb up the big orange chair."
In the festival area, kids tossed rings onto a pumpkin scarecrow, pushed around garden carts with pumpkins, climbed up the hay bale pyramid, and listened to live music by a local band.
One table displayed unusual pumpkins – Knucklehead (bumpy and lumpy), Lumina (white like the moon), Cinderella (bright orange), Lil Tiger (orange and white striped).
The "Tri-Tip" food truck provided delicious sandwiches, bowls, vegetarian options, adults could sample beer from Jack London Tap Room, and wine from other shops in the marketplace.
In the Wishing Garden, everyone can write a wish on a silver tape, then hang it up in a gazebo, wishes twirling and sparkling to the open sky.
On our way to downtown Napa, we stopped at Connolly Ranch – ducks cackled as usual, white goats rested in the barns, and one brown pony stood peacefully in the open field.
Next door at Westwood Hills Park, Sunday hikers set off on easy trails through the oak trees.
In downtown Napa, at the Oxbow Public Market, in the center section sat a heavy 1000+ pound pumpkin, grown in Napa. Of course, we had to sample Three Twins ice cream and Kara's Cupcakes.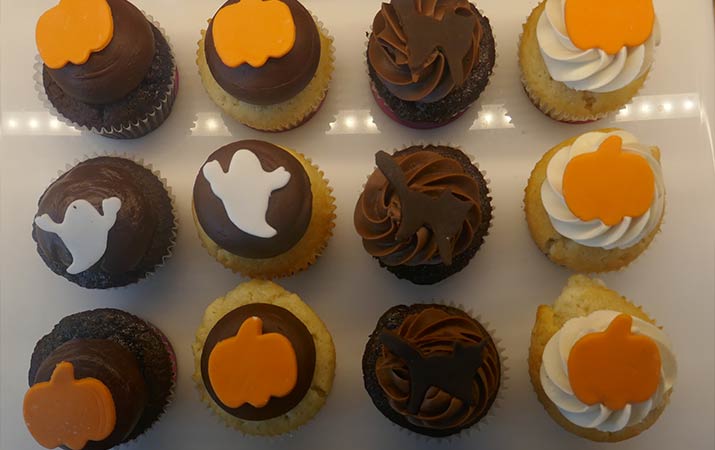 Here are highlights of fun things to do with kids on your next family trip.
Napa Valley


Bale Grist Mill & Boethe Napa State Park – Hiking trails and campground (with yurts) in Boethe Napa State Park, at the Bale Grist Mill, on weekend see a 19th century mill in action.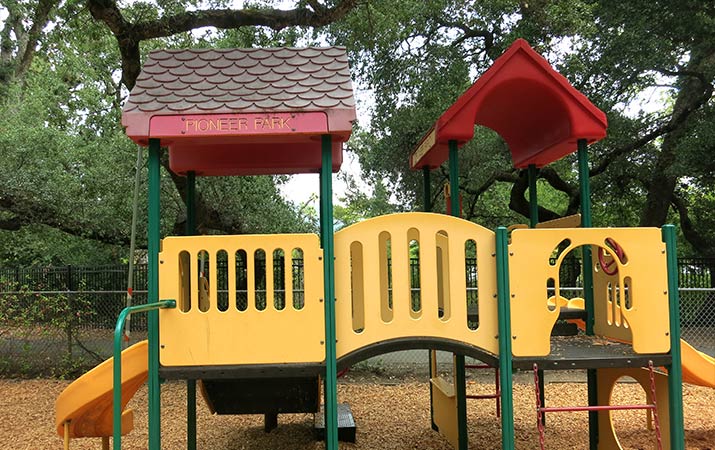 Calistoga – Visit the Sharpsteen Museum with full size stagecoach and pioneer rooms, Old Faithful Geyser and farm animals, Pioneer Park playground, Chateau Montelena and Sterling Vineyards.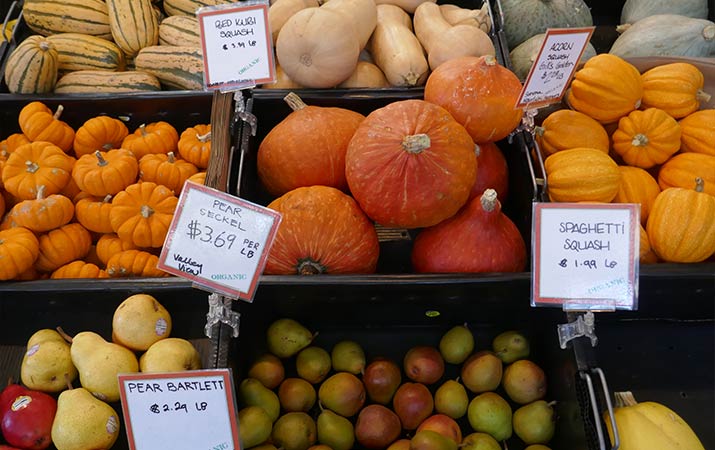 Downtown Napa – Oxbow Public Market (our favorite place to eat with kids), Fuller Park playground, take a walk along the Napa River Promenade.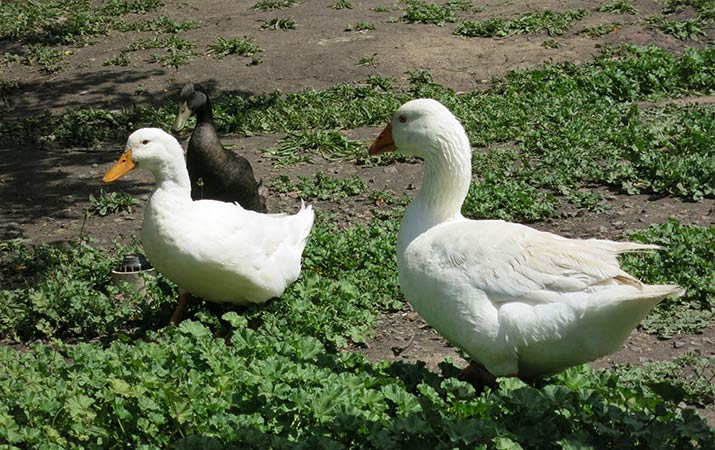 Westwood Hills Park & Connolly Ranch Napa – At Westwood Hills Park, easy hiking trails through the oak trees and picnic tables, farm animals at Connolly Ranch.
Sonoma Valley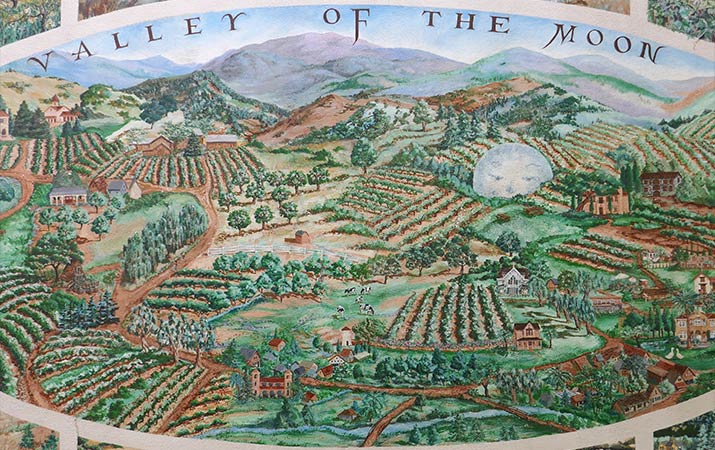 Downtown Sonoma – Visit the historic Sonoma Mission and Barracks, home of General Vallejo, rent bikes and go for a ride on the Sonoma Bike Trail, explore Cornerstone Gardens, Train Town is always fun for younger kids with petting zoo, steam train, carousel.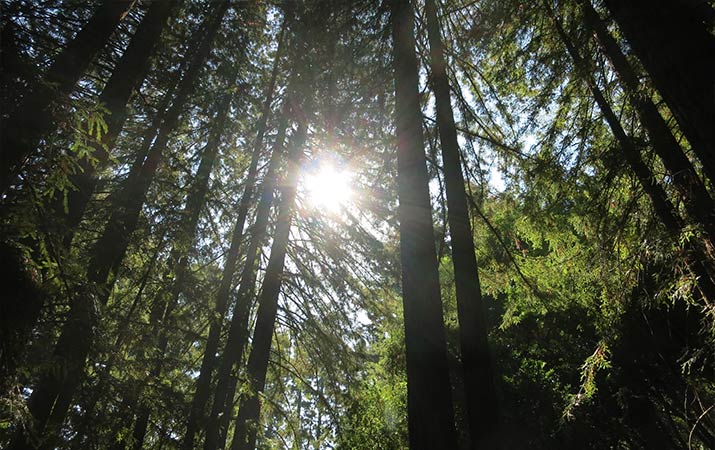 Jack London State Historic Park – London Ranch buildings and cottage, "Pig Palace," hiking trails, visit an ancient redwood perhaps 2000 years old.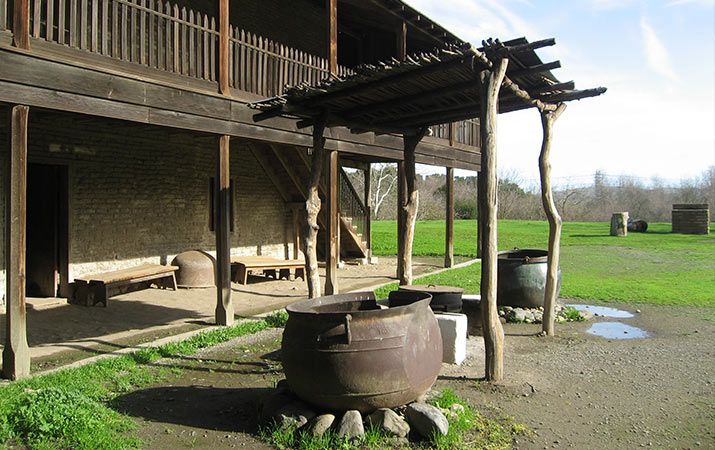 Petaluma Adobe – Visit 19th century Spanish rancho, with two story adobe home of the Vallejo family, storerooms, workshops, kitchen.